The D&D Extra Life campaign just passed $90,000 -- which means another preview from
Sword Coast Adventurer's Guide
(which released last week in preferred stores, and will be available everywhere else from November 3rd). This time, we get a look at the Duergar entry! If they hit $100K, we get to see the hi-res labeled map of the northwest portion of Faerün, from Amn to Icewind Dale and the Moonshae Isles to the Dalelands.
Previous previews include the
Preface
,
Contents Page
,
Greenflame Blade cantrip
, and
Urban Bounty Hunter
, and
the Mastermind
, a new rogue archetype.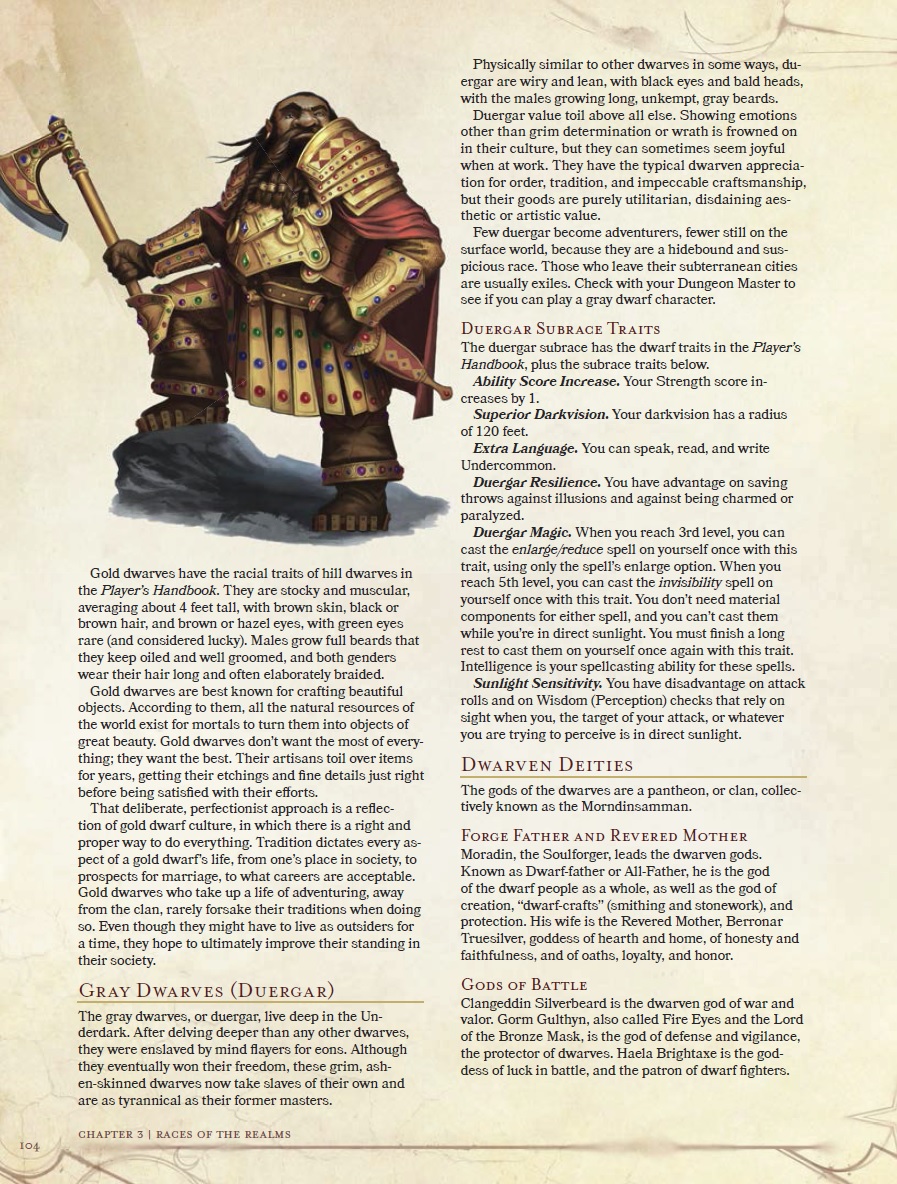 More on Extra Life here.
Save
Save
​