Tales of the Yawning Portal
is
imminent
, and the preview machine has started to gear up. Below, you can see two pages from
The Sunless Citadel
(a 3E adventure by Monte Cook Games' Bruce Cordell) as it appears in this upcoming 5th Edition conversion.
The Sunless Citadel
was a 32-page adventure which was buried underground, corrupted by a magic tree. The original was
voted the 2nd best 3e adventure
.
Also available as a PDF from Dragon+ is a
two-page excerpt from Tomb of Horrors
.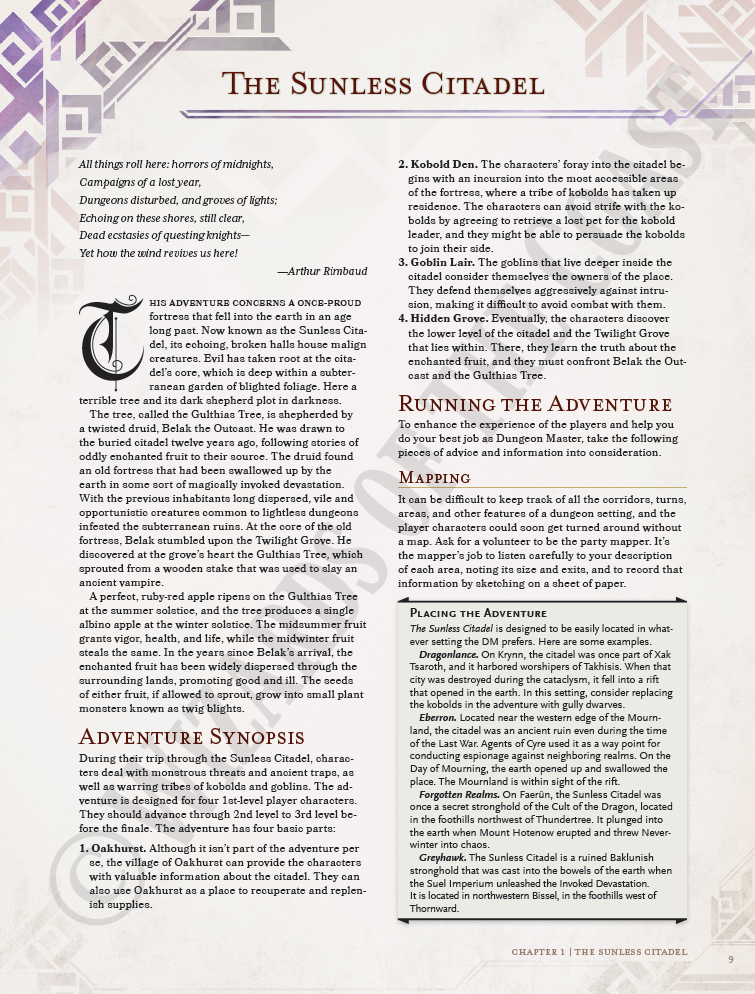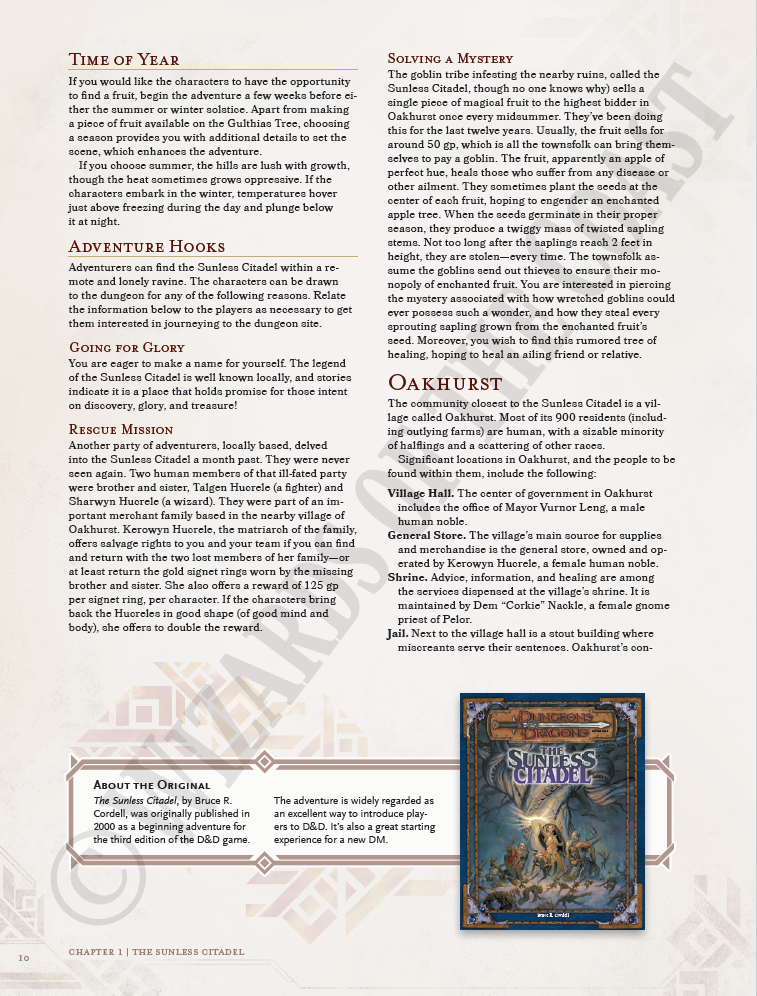 Save
Save
Save
Save
Save
Save
​
Last edited by a moderator: