Mashing sci-fi with fantasy, this 5th edition adventure is inspired by Gary Gygax's 1980 classic, and is coming from the creator of 5E-powered sci-fi game
Esper Genesis
. It includes a full playable campaign, an array of character options, and a campaign setting called the
Veiled Realms of Thalis
.
Mystic fantasy meets heroic sci-fi in an epic adventure saga for 5E.
www.kickstarter.com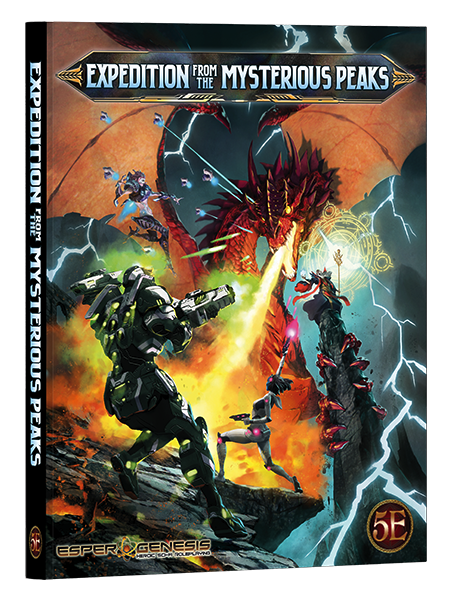 The character options include species and classes, along with sci-fi elements like cybernetics and starships.
The adventure itself is split into two simultaneous stories which can intertwine. One is a fantasy adventuring party, the other is a visiting team of space travelers.
You can pick up the digital version for $25, or the hardcover for $50.
The Veiled Realms of Thalis are the remnants of a once-grand empire devastated by war and dark magic. Each realm is overseen by a ruling faction, each harboring their own precepts and ambitions within the fragile alliance. As these factions sow intrigue and vie for power, they remain unaware of the magitech scourge that would destroy all within the realms and the lands beyond.

The setting lore and the adventure series serve as spiritual successors to a classic fantasy adventure.