In a previous article, I said it was
time we all stepped up and tried GMing for a change
. However, I do appreciate it isn't that easy. If you are thinking of running a game but you don't know where to start, here's some helpful advice.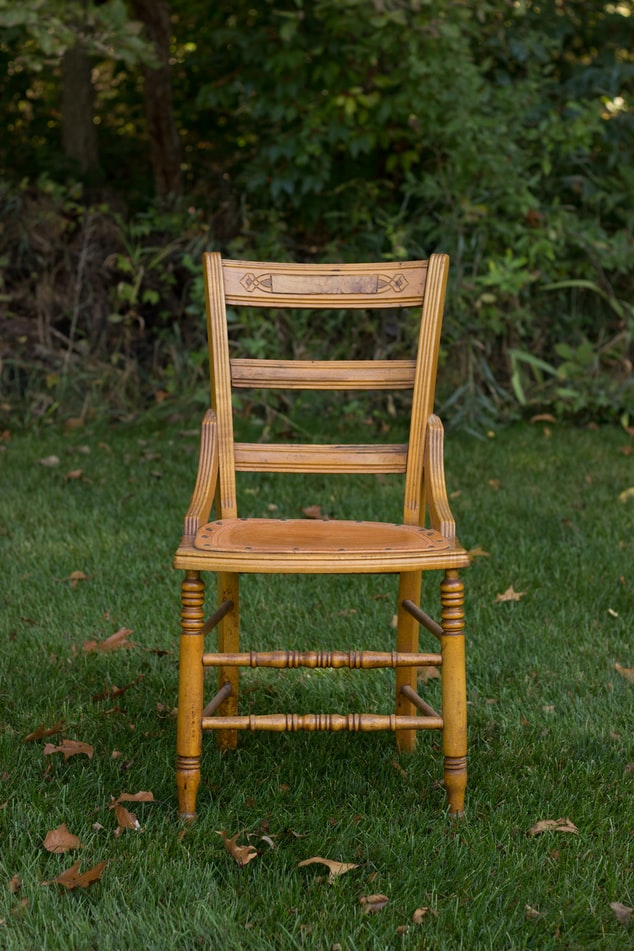 Photo by
Kelly Miller
on
Unsplash
​
Don't Panic​
My first advice is the most important: don't sweat this.
You are new to it and your group should appreciate that, but if it all goes wrong it is not the end of the world. It is all just a game and if it all goes dreadfully badly, call it a night and break out a board game if there is time. No harm, no foul. I should add that if your first game is awful; try not to let that put you off. There may be something you can learn from the experience that will make it worth taking another try. It might not even be your fault. Take a break, see how your usual GM handles the game (maybe ask them how they would have run that session) and give it another go when you are ready.
Play a Storygame​
There are a lot of 'GM-less' games out there and somewhat ironically they are a great way to build up to running a game.
Most of them aren't absent of a GM, they just insist everyone takes turns being the GM.
Fiasco
is a good example and there are plenty more. In such games you are free to experiment with narrative, test your improvisation and get a feel for being the one in charge of the story. But you only have to do so for your turn and can easily pass on the reins.
Get Your Group Onside​
Make sure everyone is okay with you taking over while you're still learning.
Your players might have a reasonable objection, such as a campaign coming to a climax they want to get past before trying something else. But if the usual GM needs a break, they may also jump at the chance when the alternative is not gaming at all. Get players on your side before you start and they will undoubtedly help you through your first session.
Assist Your Usual GM​
Consider running a character that is more of an NPC.
You might be the patron who hires the party or the noble they have to protect on their journey etc. While you'll play a character for the most part, you are really an NPC with a lot more focus. With a particular agenda and goal for the story you can help run the adventure from the inside (which is why the others in the group should know you are 'in collusion' with the GM). You will know more about what is going on and can assist the GM in driving the story in the right direction. With more confidence, you might end up running all the NPCs, and by association any combat. Eventually you might take on more responsibility until the usual GM is basically watching you and advising now and again. It is a little trickier as the usual GM needs to plan the adventure around you taking over. But they may also welcome the help and input.
Love the Game You Want to Run​
Don't let anyone talk you into anything you are not comfortable with.
You are going to have to build the world and make the calls so it should be a game you love and ideally know well. Being a GM is an investment, and playing a game you don't like will make it a real slog.
Know The basics​
You should know the basics of the system you are using, but just the very basics are all you need.
If someone else at the table knows the rules, they can usually help you through it. But you can always just declare you are not going to use any rules beyond a basic skill test (with only a couple more bells and whistles for combat). Rules are not the be all and end all of GMing. You can know the rulebook by heart and still be a lousy GM. As long as you have a grasp of the fundamentals (which you'll have as a player of the game quite probably) you are good to go.
Use a Published Adventure​
It is best to use a published adventure on your first time in the GM chair,
even if you already have a cool idea for one. Using a published adventure isn't so much about giving you training wheels as giving you a solid foundation to build on. Such an adventure will have predicted most of the pitfalls already and give you a solid base to start with. While your idea for an adventure might be awesome, save it for your second go. Until you've run a game, there are a host of eventualities you might not have considered. If you enjoy the experience, you've got all the time in the world to run as many adventures as you like.
Read the Adventure Twice​
Santa checks his list twice and so should you!
On the first read of an adventure you'll get the idea of what it's about. The second read will not only help you understand the details but also help you remember everything. Obviously you don't need to run from memory, but a good understanding of what is coming next and what the adventurers may have missed in the previous section will help you tremendously. What happens next is the one thing players can't help with, so you need to have it clearly in your mind as much as possible.
Run When You Are Ready To​
Make sure you are ready to run the game when you come to sit in the chair
. If you need another week to read the adventure again, take another week. While you shouldn't keep postponing your debut, you shouldn't feel pressured either. So, only run when you are ready, but do try and get ready in time if you can.
Figure Out the First Scene​
The hardest part of any adventure is arguably starting it. You'll sit in the chair; get out your dice and the adventure you have read several times. The players look at you expectedly and you just go blank. What was that first scene? It's a bar but what sort of bar? Which NPCs were there? Who should I describe first? It can be a minefield.
So take a moment before game night to consider how you will set that first scene and what you'll say
. It might be as easy as reading boxed text, but what will you want to point out to the players when you finish?
Once that opening scene is out of the way, you are off and from here the players and their characters will help you guide the story. You just need to get the ball rolling usually. But once you have done that, congratulations, you're a GM!
Last edited by a moderator: