Following
the recent art preview
, Modiphius has shared the cover of their upcoming
Dune
roleplaying game! This cover art is by Bastien Lecouffe-Deharme.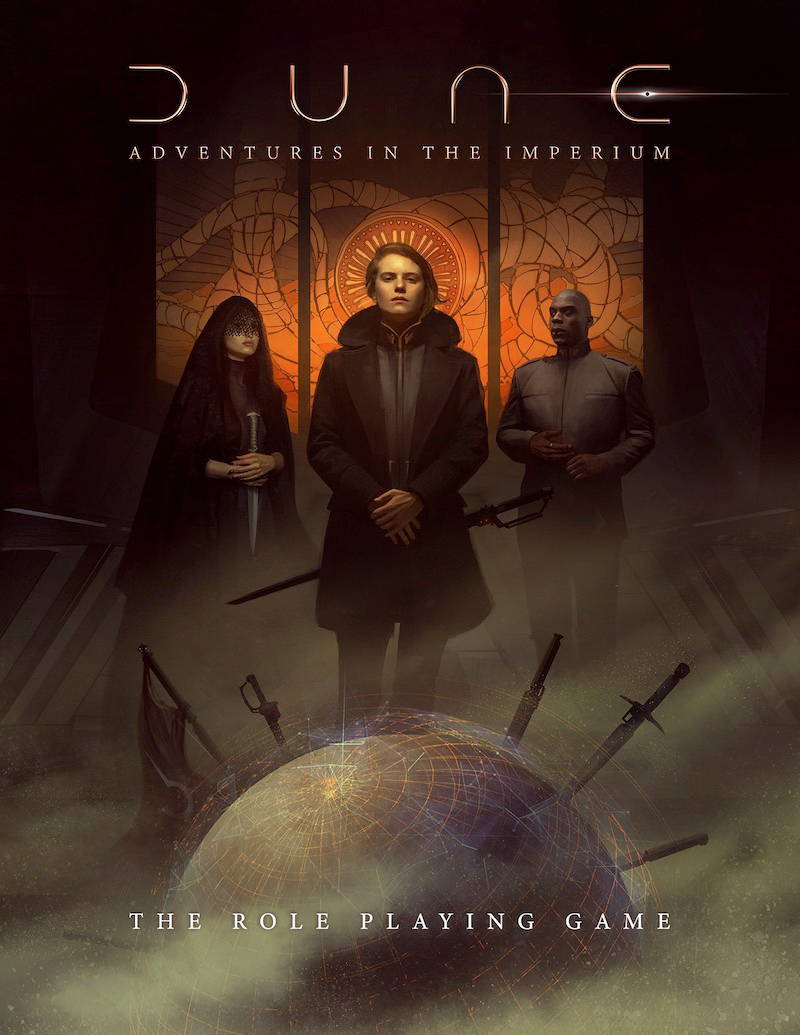 They've also posted the first developer diary -
"What is Dune?"
"And now, in
Dune: Adventures in the Imperium
, you and your friends can explore the planet of Dune as well as the many planets of the Imperium, exploring it through the context of a roleplaying game. The rules contained within this book cover character creation, skills and abilities, personality traits such as drives, equipment, and resolution of conflict, whether interpersonal, hand-to-hand combat, skirmishes, or even political House-based strife. Background information addresses the Imperium, the Landsraad, CHOAM, the Bene Gesserit, the Spacing Guild, and smaller groups such as the Swordmasters of Ginaz, the Suk School, and the human computers known as Mentats.
As members of your own House of the Landsraad, you can be deadly Swordmasters, Bene Gesserit acolytes, incorruptible Suk-school physicians, brilliant and devious Mentats, enigmatic agents of CHOAM or the Spacing Guild, hardy Fremen, resourceful smugglers, or even nobles with immense political power held in check by duty and responsibility."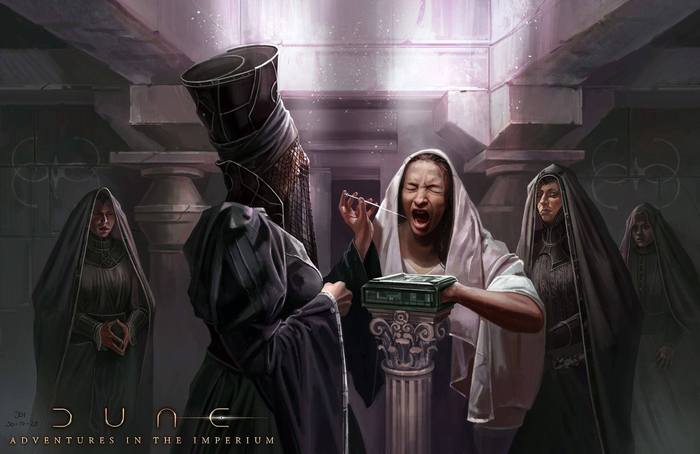 Last edited: