Hi All, I've seen some great maps people have made for this campaign so I thought why don't I make a thread where everyone can put their best maps up. Part showing off, and part to see inspiration of other maps that you all have made.
My group is just about to go to the Ziggurat of Apet, So i made a fun map for the Rainbow Puzzle.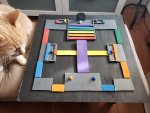 I also made a nice map of the Coaltongue here we used in Session 1,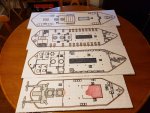 Lets see those maps!