The reviews for
The Wild Beyond the Witchlight
, D&D's first official adventure set in the Feywild, are out. Since
TWBtW
is also the first official adventure designed so that it can be resolved without any combat if desired, making it something new for the game, you might be wondering how other reviews stack up next to
my assessment.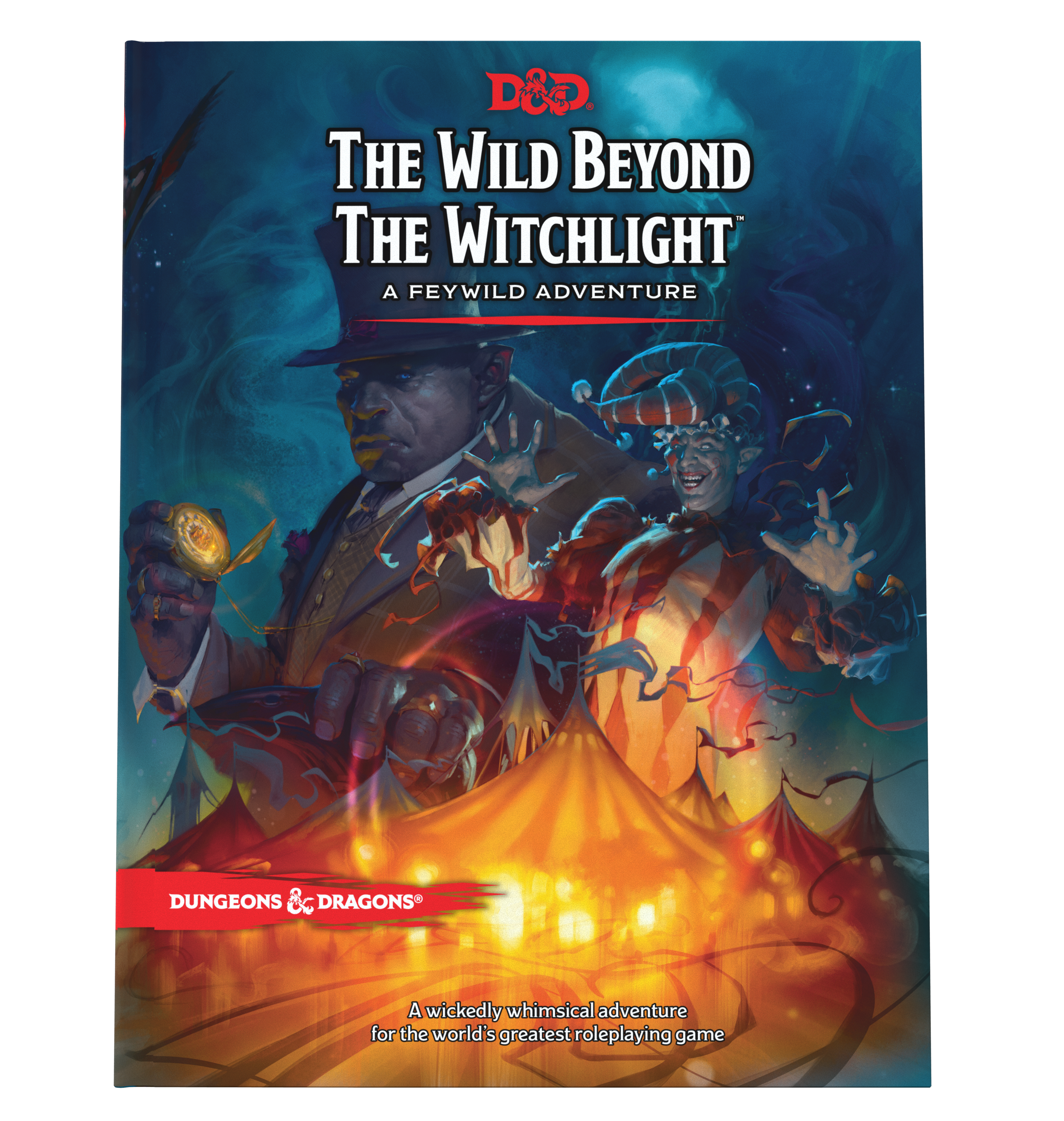 The Good​
Tribality
compared
TWBtW
to a cross between
Changeling the Lost
and D&D. Like me, Tribality liked the flexibility of the adventure, how it can be added to any setting, and how pieces of the campaign can be repurposed in your own homebrew. We also agreed that the art was beautiful and evocative of the setting. Tribality ranked
TWBtW
a 10 out of 10, which is an A+ on our scale.
GeekDad
doesn't make you wait to know what they think – the headline indicates that the book "HAS to be" reviewer Simon Yule's next adventure. GeekDad also points out that an adventure designed for heavy role-play with an option to skip combat isn't for every group. While Yule does think
TWBtW
is great for DMs ith limited experience, he doesn't think it's a good fit as the first adventure to DM. Otherwise GeekDad is effusive in its praise, calling out DM tools like the roleplaying cards, story tracker, etc. as well as saying that
TWBtW
has "the best opening chapters of any official campaign" encountered. Like me, Yule also likes the fact that minor interactions early on can change things later. While a letter grade isn't provided after all of the compliments and only a minor complaint (not liking hags as villains) it's clear GeekDad would give an A+.
Polygon's
review starts by pointing how far D&D has evolved from its wargaming roots and that today a large portion of its base came to the game from watching live streams and actual play videos that emphasize the narrative aspects of the game, correctly noting that
TWBtW
was made with audience (and anyone who loves role-playing) in mind. The designers are praised for going "above and beyond" to create a new style of adventure that focuses on choices, collaboration, and role-play instead of combat. The review also praises
TWBtW
for empowering players and helping DMs think bigger.
TWBtW
is praised for its "big swings," meaning huge chances taken that worked. One cited is a segment where the party is encouraged to split into two groups – long a no-no in RPGs – so one half can investigate while the other half does an improv performance to distract an audience, with the latter facilitated by random lines removed from a hat. The combination of making
TWBtW
an advanced class in role-playing and storytelling while providing advice and tools for a new DM is also praised. Polygon doesn't give a rating but since the review calls
TWBtW
"one of the very best products released for D&D's 5th edition" I'm confident assigning it an A+.
Geeks of Doom
praised the same things I did – a fresh setting vibrantly depicted, a new approach to adventure resolution, the new races and backgrounds, Easter eggs, and new versions of old villains. The only caution is advice for DMs to get a good grasp on the material to create smooth sessions. Otherwise, TWBtW is praised for its 'bold moves" and "a spectacularly entertaining world." Though a rating isn't assigned, the totally positive review equates to an A.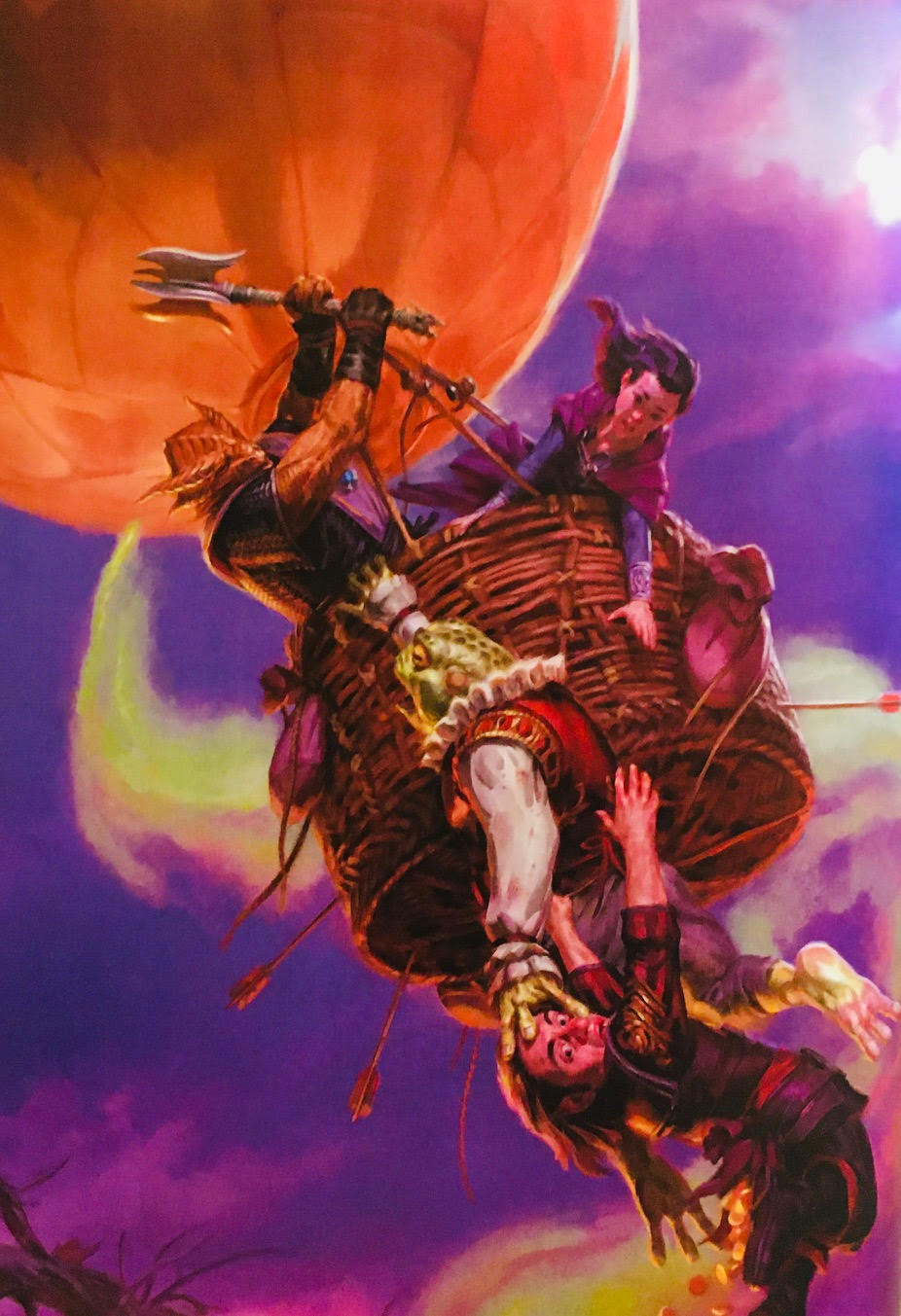 The Slightly Less Good​
Strange Assembly
praises
TWBtW
a lot while also providing disclaimers to ensure that people with the right interests select the adventure. As other reviews, including my own, noted, choices and character actions have long-reaching consequences and the fact that NPCs can reappear later, making things more appealingly complicated than the average adventure. Praise is also given to how it creates the wicked whimsy the creators mentioned in so many interviews. The only real criticism, which is more of an opinion and one I disagree with, is that the two new backgrounds in the book are better for other adventures because they eliminate some of the player's wonder in the Feywild. This review would also equal an A, A- at the worst.
Bell of Lost Souls
takes a broad view of how D&D has evolved since 5th Edition launched in 2014, specifically the impact of live streams and how that audience is bringing new players in the game. BoLS praises
TWBtW
for facilitating a new play style (no combat) if desired, even though writer J.R. Zambrano feels the adventure works best with a little combat.
TWBtW
is also praised for how it teaches a new DM not only how to run a game but more subtle points, like presenting multiple options, that can take awhile to learn. As I indicated, BoLS admits that it's not an adventure for everyone – the whimsy and fairy tale touches are a specific taste, but overall enjoyed the fact that WotC is stretching beyond the typical adventure style. The review was a "recommended" that falls somewhere between a B+ to an A, leaning toward an A.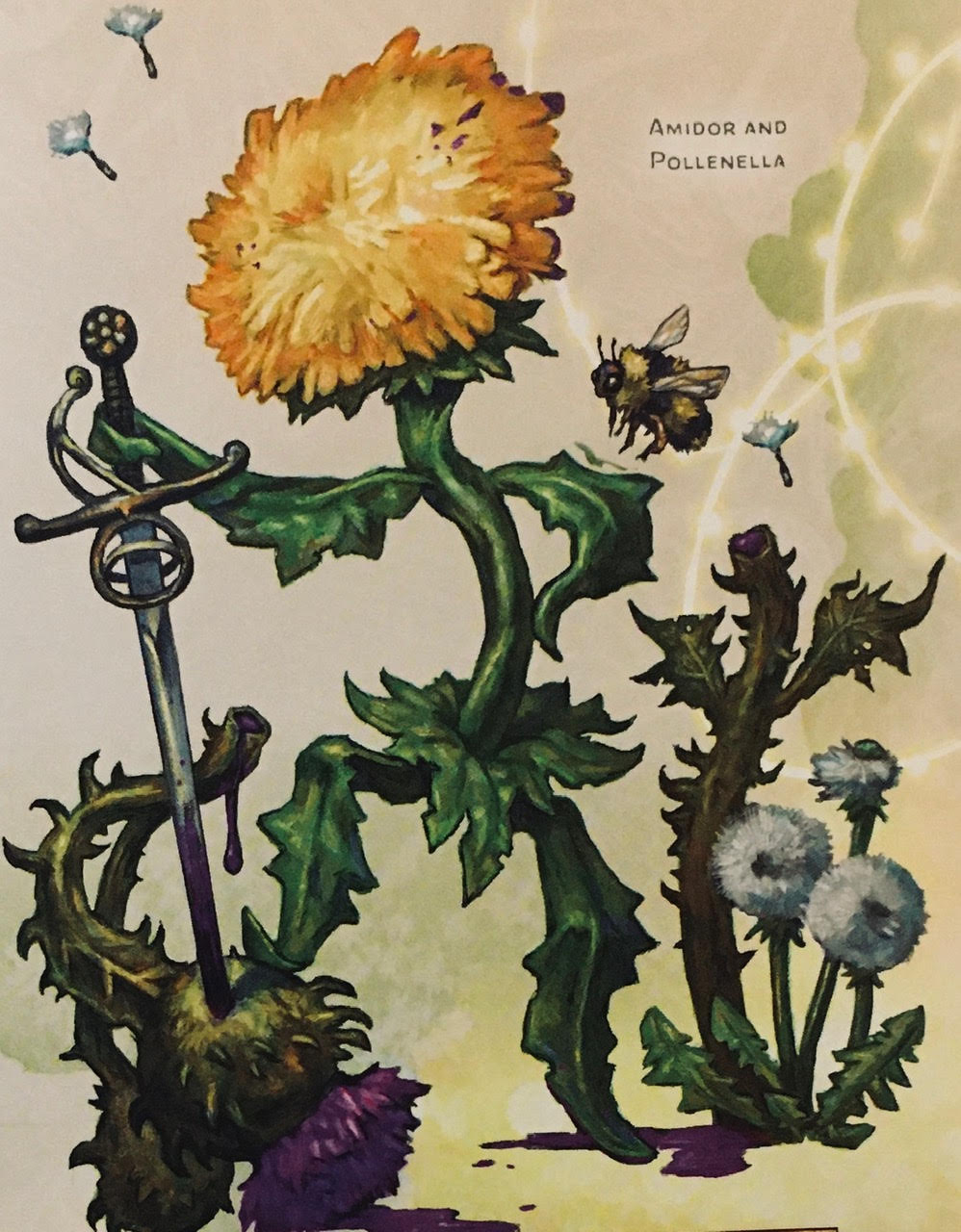 The Final Grade​
While
Van Richten's Guide to Ravenloft
received a tiny bit more praise, the reviews for this first Feywild adventure was consistently, and often overwhelmingly, positive. Combining my A rating with the ratings above,
The Wild Beyond the Witchlight
continues the trend of the last few D&D books by being an A-rated release.