I'm still working on the next Eye of Shum'Morak map so in the meantime, here is the July 5th, 2019 Friday Freebie map. Click to enlarge.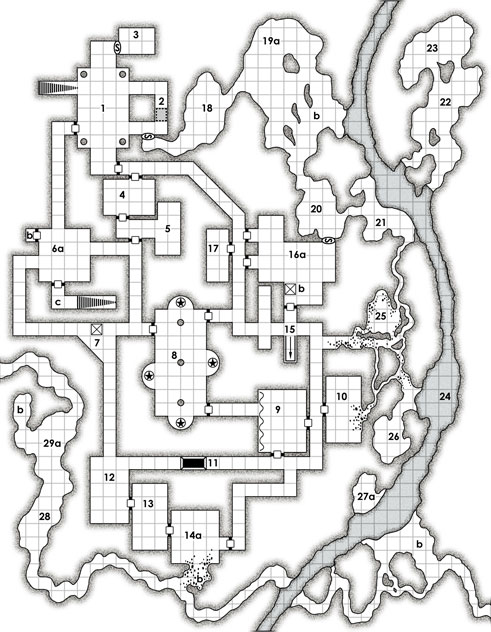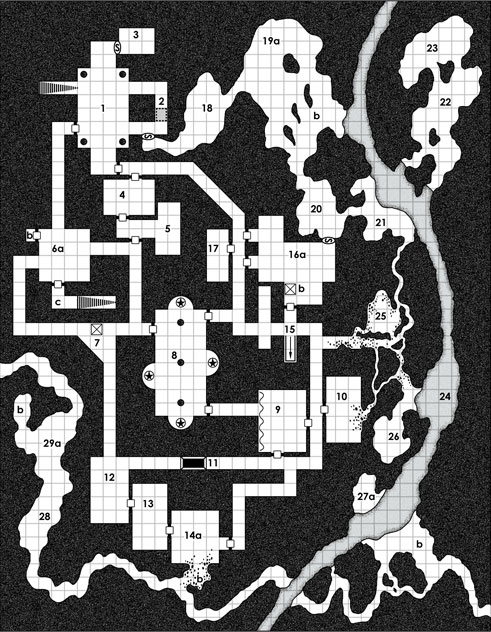 Map Details:
* The grey section represents water.
* Areas 1 and 8 have pillars.
* Area 2 has a falling block trap.
* Areas 7 and 16 b) have covered pit traps.
* Area 8 has statues.
* Area 9 has a tapestry.
* Areas 10, 14 b), and 5 has rubble.
* Area 11 has an open pit.
* Area 15 has a chute trap.
I have an Enhanced version of this week's Friday Freebie for sale here:
https://www.drivethrurpg.com/product/281845/Friday-Enhanced-Map-07052019
The July 5th, 2019 Friday Enhanced Map product contains a multi-layered PDF (allowing the options of white or black backgrounds, numbered or non-numbered areas, and secret doors on or off) and a zip file with all relevant map files as individual jpg images. All for a $1 (US)!
Cheers,
Tim