So, WotC is re-releasing Hoard of the Dragon Queen and Rise of Tiamat in a combined volume, with a special cover, re-edited based on feedback, on October 22nd.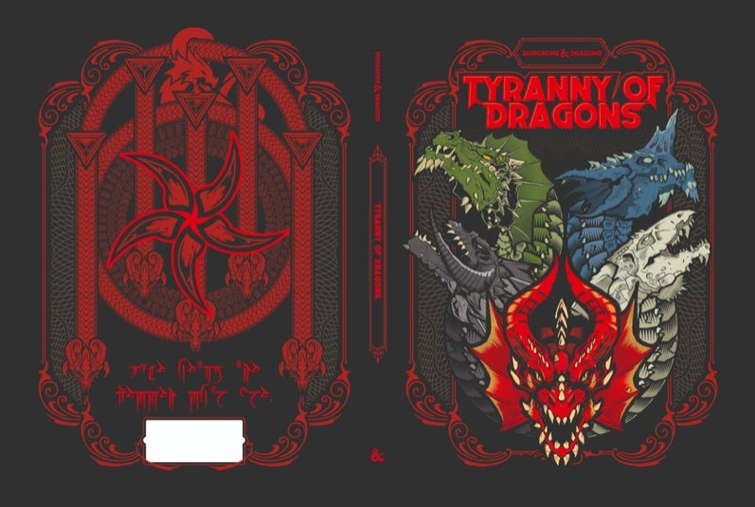 From
ComicBook.com
-- "The new Tyranny of Dragons volume will update the adventures by incorporating feedback to smooth out the curve for new players, while adding resources previously only available online and adding never-before-seen concept art. In addition, Tyranny of Dragons will have a new cover designed by Hydro74, depicting Tiamat in all of her five-headed glory."
The adventures are known as being very tough - it sounds like the challenge is being lowered a little.
Last edited by a moderator: