Cubicle 7 has been
talking about
the release schedule for
Age of Sigmar: Soulbound
, including the starter set, a new campaign, monster book, and more!
Age of
Sigmar: Soulbound
producer Emmet Byrne will be on our podcast, Morrus' Unofficial Tabletop RPG Talk, this week to talk all about the game.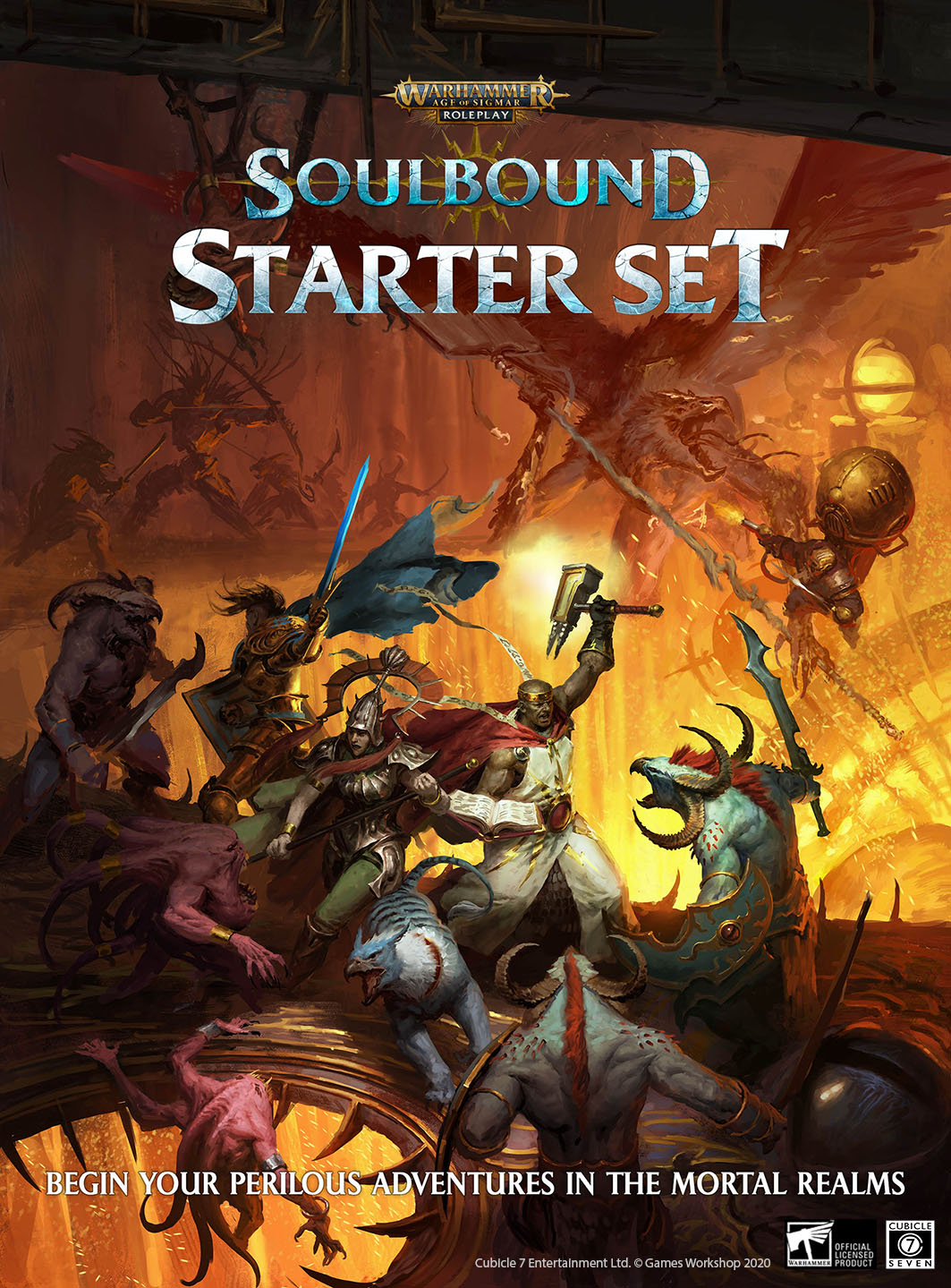 Crash & Burn (free adventure, next few weeks). The adventure sees the party set out from Hammerhal Aqsha aboard an Arkanaut Frigate bound for the city of Brightspear in Apsira. Unfortunately, even travelling thousands of feet above ground doesn't keep you safe from the horrors of the Mortal Realms…
GM Screen with Cities of Flame (next few weeks). Supplement of 25 one-page adventures.
Starter Set (pre-order Q1 2020). 48 page adventure, 64 page city guide, characters, handouts, dice, etc.
Shadows in the Mist (preorder Q3 2020). Major campaign arc set in Anvilgard. 30 page guide and six adventures.
Champions of Order (preorder Q4 2020). Character options, new archetypes, talents, miracles, spells, endeavours.
Horrors of the Mortal Realms (late 2020 or early 2021). Monster book.
Steam and Steel (2021). Cogwork and endrineering wonders, vehicle rules, crafting.
Artifacts of Power (2021). New magical artifacts and spells.
Last edited: