Hi gentlemen, the thread Wizard x World (
D&D 5E - 20th level Sorcerer vs the world
) , I made a character in order to win everything.
But here, I will bring you a totally themed, fun and totally unexpected build. Yes, totally metallic. A Warforged Clockwork, being thematically perfect, fun, versatile and very powerful.
The objective here is to have
fun
with iconic characters.
The Warforged Sorcerer, The Machine of War.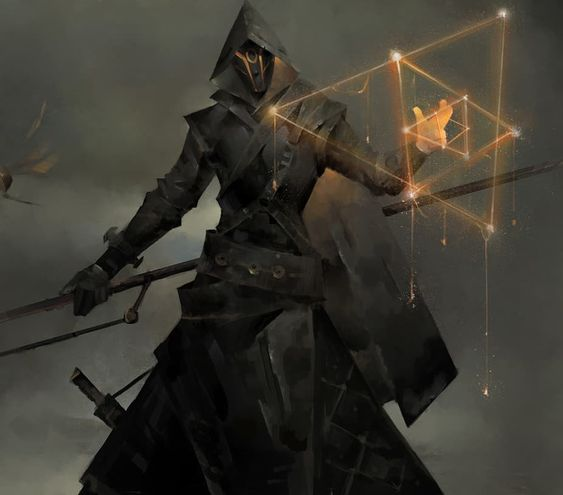 Name:
Ustur Stukov
Class:
Sorcerer (Clockwork Soul)
Race:
Warforged
Alignment:
Lawful Evil when hunting, Lawful Neutral as a Judge
Background:
Criminal Spy
Level: 14

Stats
STR 8 CON 18 DEX 16 WIS 16 INT 8 CHA 8
AC: 16 Extended Mage Armor + 1 Warforged + Shield (If applies): Maximum 22
HP : 142 + 15 Extended level 4 Aid + 20 Extended Armor of Agathys + 22 (Bastion of Law feature) = 200 HP
Feats: Skill Expert (Stealth, +1 COn), Resilient (Wisdow, +1 Wis), Tough
Saving Throws: +9 Con +8 Wis + 4 CHA.
It automatically pass all Wis and con Saving Throw with Trance of Order
Metamagic: Quicken, Extended, Subtle
Attack roll: With Trance of Order + Magic Weapon upcasted to level 6, It has minimum 20~30 attack rolls. Casting with Booming Blade + Seeking spell, It's a reliable attack roll. You certainly hits.
Cantrips: Known; Mage Hand, Booming Blade, Minor Illusion, Bladeward, Mold Earth
Spell known:
1 - Armor of Agathys, Absorb Elements, Mage Armor, Shield, Magic Missale, Sleep, Longstrider
2 - Aid Spell, Magic Weapon, Invisibility, Mirror Image
3 - Counterspell, Dispel, NonDetection, Fly, Blink
4 - Dimention Door, Polymorph, Greater Invibility, FireShield
5 - Animate Objects, Wall of Force
6 -
7 - Etherealness
Highlights:
-
A true tanker:
200 HP (level 14), Mirror Image, Blink, Clockwork's Bastion of Law, Trance of Order, Greater Invisibility, Invisibility, Quickened Spells + Blade Ward, Absorb Elements. You really are an enviable tanker, perhaps the greatest tanker in the game. Advantage against him is useless (Trance of Order).
Wis and Con saving throw spells and abilities doesn't work against you. Since there is a minimum 18 of saving throw (Trance of Order). The spells that can really threaten you are con or wis saving throw. Becoming a highly reliable tanker and "
Immune
" to control spells.
You can survive a lot of Quicken Polymorph into a Giant Ape or T-rex, attack on same turn and still 19~29 concentration check rolls while transformed with Aid, Armor of Agathys, Shielf of Order, Blink, Mirror Image and +20~30 attack roll... It's incredible good to survive and damage.You can do this at any time, several times.
- Anti-melee:
Fireshield, Armor of Agathys + Clockwork Shield of Law + Resistence against weapon damage trully punishes
melee creatures a lot.
-
The best concentration caster in the game:
With Trance of Order + 8 Con saving throw. You have at least 18 in concentration checks. Along with Absorb Elements, Blink, Mirror Image and mainly Clockwork's Shield of Law that absorb damage, breaking your concentration is almost impossible.
Bigby Hand, Extended Animate Objects level 7 (14 creatures) is trully scare,. IT'S A LOT OF DAMAGE and his concentration is trully hard to break!!!!
It's average 91 damagge per turn (If all hits) + Sorcerer damage.
Magic Missale can also be a reliable force damage.
-
Anticaster:
Subtle Counterspell can trully counters the spellcasters easily.
Stealth Casting:
Yes, With Trance of Order + 13 Stealth check + Magical Guidance + Extended Invisibility +Extended Nondetect(Blocks see invisible), you are a really good and realiable stealth caracter.
You can buff himself stealthy, cast subtle animate objects, subtle dispel and still remain hidden. It's really good.
Damage:
20~30 attack roll can be trully good and reliable with Booming Blade at melee, Upcasted Magic Missale It's scarely realible damage +his thematic summons' damage
Thematically:
Their Animated Objects are knives decorated with the word "Order" and the Bigby Handy is a Mechanical Handy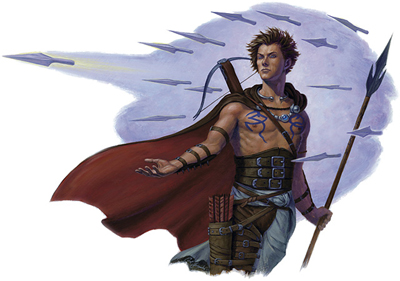 Animate Objects and Bigby Hand deals a lot of damage, control and It's thematically amazing.
Control
: Upcasted Sleep and Wall of Force can trully be good at controlling creatures. It's insanely good.
Versatility:
With 23 Spells known and metamagic, It's incredible versatile
Last edited: