Admidst
all the mystery of what happened
to Ulisses North America's
Warhammer 40K Wrath & Glory
, we finally have an answer!
Cubicle 7
, who currently produce
Warhammer Fantasy Roleplay 4E
and are developing
Soulbound
, the new
Age of Sigmar RPG
, are now taking over!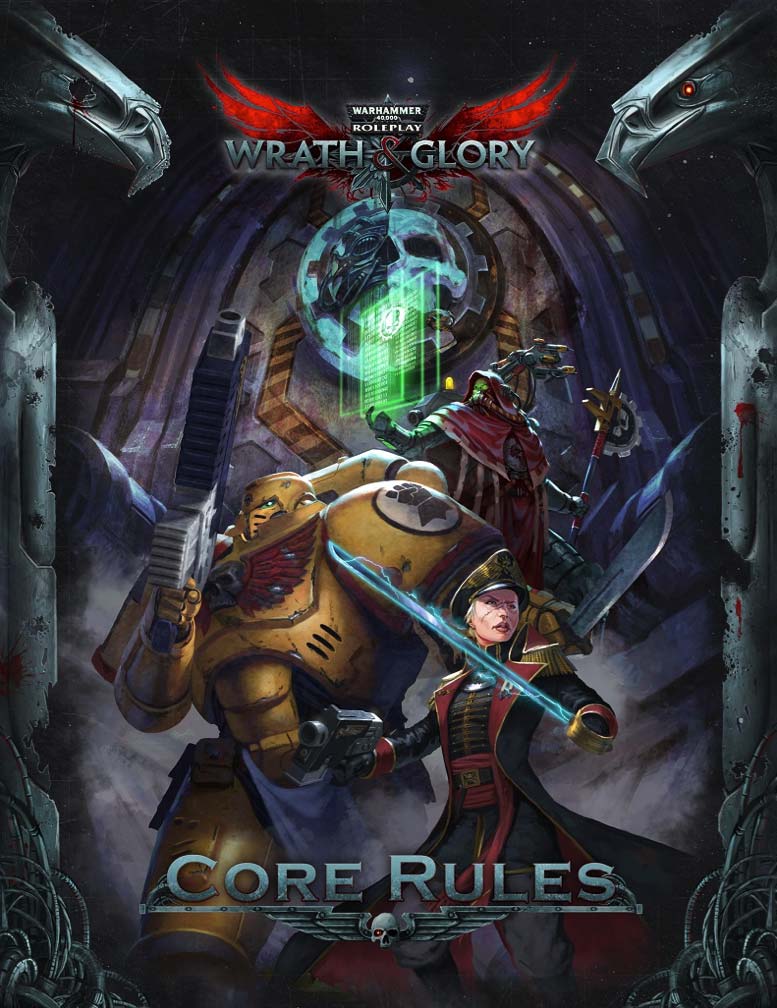 ​
I just got the following email from C7:
Cubicle 7 Entertainment to publish Warhammer 40,000 Roleplaying

Games Workshop is pleased to announce that award-winning publisher Cubicle 7 Entertainment is to produce Warhammer 40,000 roleplaying games.

Cubicle 7 CEO Dominic McDowall said, "Warhammer 40K is a huge chunk of our gamer DNA so we are all incredibly excited to build on the long legacy of 40K RPGs. I've been a 40K fanatic since the first edition, so I am absolutely delighted to bring our brand of roleplaying to this amazing setting."

The initial range of products will be a revised reprint of the Wrath & Glory Core Rulebook and an extensive range of supplements covering exciting new areas, as well as revisiting beloved old favourites. Cubicle 7 hope that their track record of producing beautiful and immersive licensed games that capture the feel of their settings – including Warhammer Fantasy Roleplay – will appeal to Warhammer 40K gamers old and new.

Cubicle 7 is working with Ulisses' Wrath & Glory design team to deliver the titles already planned for the game. Ulisses will continue to publish the German language edition of Wrath & Glory, Warhammer Fantasy Roleplay and the Warhammer Age of Sigmar roleplaying games, in partnership with Cubicle 7.

Cubicle 7's new license comes on the back of a year of enormous growth for the company, with a huge increase in staffing and capability to deliver its range of best-selling game lines.

So, the short version: Ulisses will continue the German version, C7 will be producing a revised reprinting of the English version and produce the future planned titles
Last edited by a moderator: