Hello everyone! I am Spyros K. and I am a third party publisher. For the last year I have been working on a DMs Guild project to create feats for every weapon on DnD 5e presented in Player's handbook. The aim of this book is to make each weapon feel uniqure with different abilities but with an easy way to import in any game. Here is the book that also has a
free
15 page full size preview:
bit.ly/42bmDpk
Some stuff you will be able to do with these 42 new are:
Throw a dagger to hinder an attack against an ally
Use your javelin to pin an enemy to the wall
Brace with your spear against an incoming opponent
Become a mounted archer with your shortbow
Slice through multiple opponents with your greatsword
Redirect incoming attacks with your trident prongs
Use the recoil from your heavy crossbow to move to safety
Any feedback in the comments is always appreciated and I will welcome any conversation about this book. I made this book to bring life to weapons in D&D and make weapon focused characters have additional options depending the weapon they wield, so I really hope it does this for your campaign!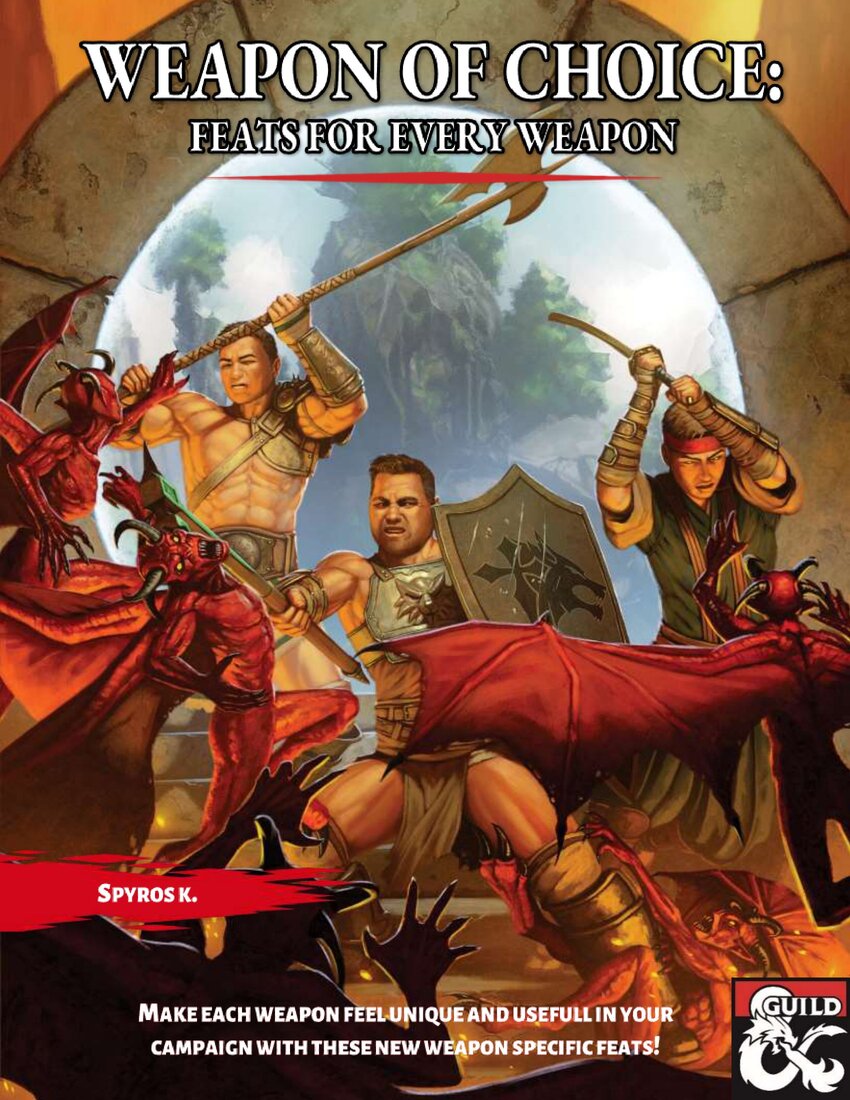 Thank you all for the support !