Luminaries.org has an interesting list of prices of medieval items (compiled by Kenneth Hodges). It consisted of extracted references from books such as
English Wayfaring Life in the XIVth Century
, J. J. Jusserand,
London in the Age of Chaucer
, A. R. Myers,
Standards of Living in the Later Middle Ages
, Christopher Dyer,
English Weapons & Warfare
, 449-1660, A. V. B. Norman and Don Potting, and several more. It includes tools, food, livestock, books, education, buildings, clothing, armor, weapons, funerals, and travel; and includes wages for various professions from mercenaries to weavers to kitchen servants to barons! It makes for a fascinating read and a great resource for medieval fantasy games. (Thanks to
Jay
for the scoop!)
The image below is just the "WAGES" section -- click on it for the full thing!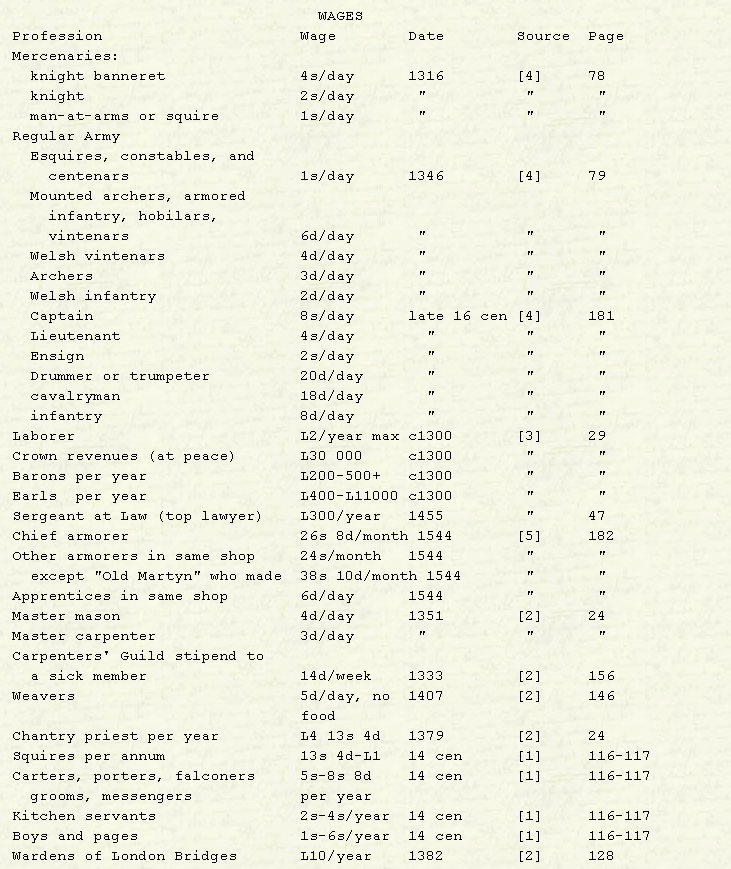 ​