The largest official Tiamat miniature ever at nearly 15 inches tall and nearly 30 inches wide, is coming this September from WizKids, according to IGN.
Tabletop roleplyaing miniature and accessories developer WizKids has announced its largest and perhaps most iconic miniature ever, Tiamat, Dungeons & Dragons' tyrannical goddess of evil dragons.
www.ign.com
Slated to hit store shelves in September of this year and available for pre-order in the WizKids online shop, the miniature will be priced "under $400" with more details to come, and tower over your player characters, monster miniatures, most of your terrain pieces, and likely some small pets at 28.9 inches (73.4 cm) wide, 14.6 inches (37.1 cm) tall, and 16.8 inches (42.8 cm) long, supported by a 200mm clear round base. This new miniature will be the largest officially licensed, playable representation of the classic Dungeons & Dragons antagonist since her earliest incarnation by D&D co-creator Gary Gygax back in 1975.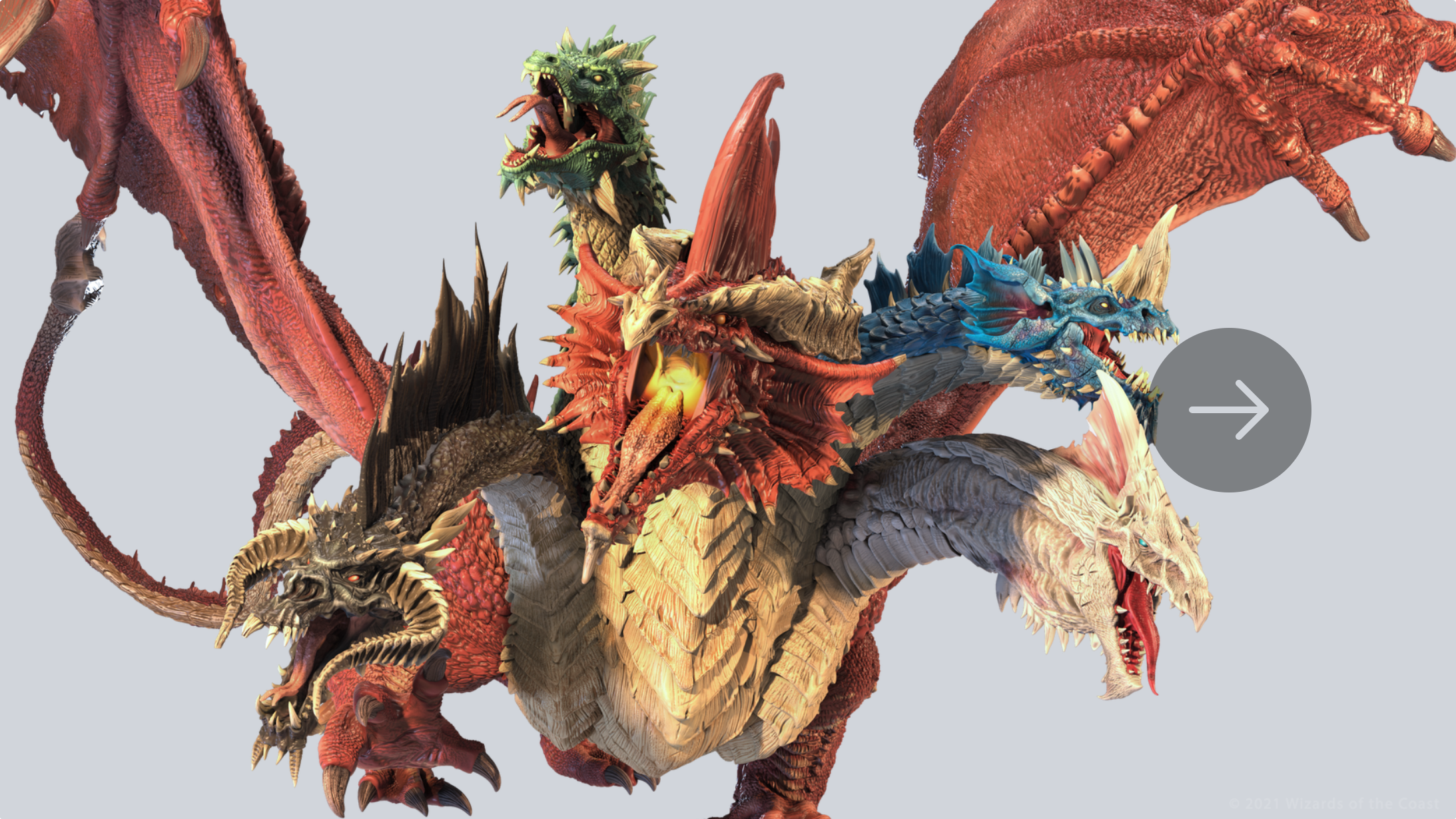 Last edited by a moderator: