EN Publishing's first release under the "WOIN STUDIOS PRESENTS" banner is coming soon… but what is WOIN STUDIOS? We have managed to steal a few minutes to interview Angus Abranson about WOIN STUDIOS, the inspiration behind going for the first multi-dimensional licensing agreement, and what we may see from the deal, including a peak at the first product,
Xenomorphs: The Fall of Somerset Landing
.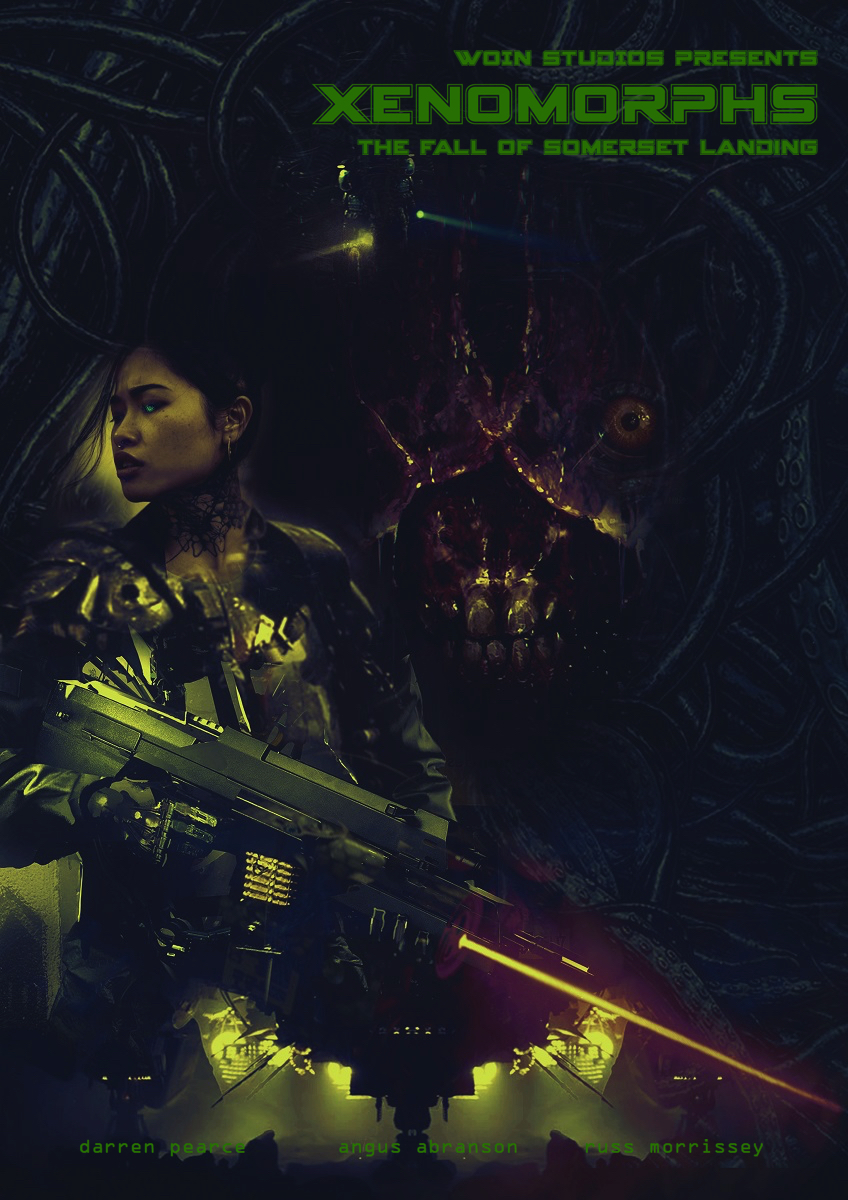 [FONT=&amp]Not final cover design, but this is the final cover *art* by George Cotronis.[/FONT]
​
WOIN STUDIOS PRESENTS…. explores a parallel universe of film and television. Shows and movies that seem so familiar but, in our universe, never were: cult favourites, forgotten gems, award-winning blockbusters and special effects extravaganzas! WOIN Studios produced a vast catalogue of films and TV shows for screens big and small spanning decades. From their inception in the sunny hills of 1920's Bellemoor, which was fast becoming the center of the world's motion picture industry, WOIN Studios soon became one of the "majors", battling it out with the likes of TLP Pictures, Ascendant, Galactic Pictures, Brunswick Pictures and The Consolidated Players Group for the best scripts, best directors, and best actors.
Almost uniquely among the 'majors' WOIN Studios never shied away from the so-called 'B-Movies' made popular by many of the Poverty Row studios. Indeed they actively courted these and, in later years, were responsible for buying up the back catalogues of many of the defunct Poverty Row labels such as Commonwealth Pictures, Falcon-Jaguar, and the legendary Screwdriver Horror Films.
WOIN Studios started producing television programs in the late 1940's, starting mainly with comedy series and moving on to spy dramas and westerns, thus establishing their presence on both the big and small screens, which continued for the next century or more.
Thanks to the first multi-dimensional partnership of its kind, EN Publishing has managed to license the entire catalog of WOIN Studios (past, present, and future) to introduce their range of fantastic titles to an entire new world of fans.
Not only will we be releasing some of WOIN Studios' greatest films and TV series, but through our 'Pilot' series we'll be introducing a number of their other celebrated TV serials to this brand new audience to decide if they would like more.
Did you enjoy the series about the High Schoolers fighting a plague of the undead? How about the gadget-heavy American Cold War Spy Thriller? What about the show starring the famous baseball player transported to another planet and a different time who has to team up with an army of giant eagle riding catfolk to fight the Reptilian Overlords? See your favourite stars and shows return in further episodes for YOUR enjoyment!
Welcome to WOIN STUDIOS PRESENTS… bringing you the best of a parallel universe of film and television. Shows and movies that seem so familiar but, in our universe, never were.
ENW:
So, the first multi-dimensional licensing deal we've seen. That's quite a coup!
Angus:
Yes, it took some doing. Especially as the technology needed for multi-dimensional communication – let alone travel – hasn't been invented in our time yet, but we never let that deter us. The trick was opening the initial line of communication, and then managing to keep it open for further discussions.
ENW:
So, why a WOIN STUDIOS license?
Angus:
Well, there's a number of reasons for that. What initially caught our attention was that there was this massive entertainment and corporate entity on Earth Zeta…
ENW:
Sorry, Earth Zeta?
Angus:
Ah, yes, sorry. Zeta is what we called the Dimension that we discovered WOIN STUDIOS in. It was the sixth dimension we accessed looking for a good license and one of the few that making any semblance of a deal was possible in. In some Earth was a wasteland where life never developed, or intelligence life had destroyed it, one contained an Earth that our own government told us point blankly not to get in contact with due to previous hostilities, and the others… well, there are a variety of reasons that Earth Zeta was the best choice.
Anyway, what initially caught our attention on Earth Zeta was the fact that their biggest entertainment powerhouse was called WOIN STUDIOS. As some may know, EN Publishing's own roleplaying game system is called "What's Old Is New", or W.O.I.N. So that immediately perked out interest.
The fact that WOIN STUDOIS had this absolutely immense catalogue of properties just increased our resolve to see a deal through. The company was there almost at the beginning of Earth Zeta's film industry, in the sunny Bellemoor hills, and just kept getting bigger in both film and, eventually, TV. They have produced so many absolutely fantastic films and serials across a whole gourmet of genres that their back (and forward) catalogue is a goldmine of ideas.
ENW:
Forward catalogue?
Angus:
Yeah, the deal we have not only includes the catalogue of titles they have produced in the past but also the titles that are available in the future. It's hard to explain, but that's the job of multi-dimensional travel and playing with time. They not only have a great back catalogue but an absolutely fantastic forward catalogue that we can't wait to start introducing to this world through tabletop roleplaying games and supplements.

ENW:
What's the first title we're going to see under this license?
Angus
:
Xenomorphs – The Fall of Somerset Landing
.
ENW:
Can you tell us anything about it?
Angus:
Xenomorphs
was the blockbuster sequel to WOIN Studio's award winning 1979 film
Xenomorph
. The film sees a return to Lethe, one of three moons orbiting Melinos, an enormous gas giant, some 40 light years from Earth, which also featured in the first movie. Lethe's main role in the first film was the site of the alien ship that the crew of the Viola discover when responding to a distress signal. As we all remember well, deep within the bowels of this alien craft death and madness awaited the Viola crew.
Decades on, Lethe now boasts a small colony that is terraforming the planet to make it more habitable for mankind. The planet is still a harsh environment, wracked by freezing rain and relentless winds, but the air is at least now breathable and temperatures are slowly rising – now reaching just above zero Celsius around the equator and the main outpost of Somerset Landing.
Xenomorphs
charts the events just prior to the colony's loss of contact with the Chen Zua Corporation, the company behind the terraforming technology that oversees the United Planets Terraforming Contracts, and the events that take place during this black-out.
ENW:
That sounds vaguely familiar?
Angus:
Yes, it became apparent quite early on in our explorations that many common themes run across the dimensions. There may be twists and differences between them, but many are familiar enough that you can find our own Earth's equivalent. The way I describe them to some people are like if watch a film from The Asylum. You already know it, but it's different. Multi-dimensional films are similar in many ways. You may think you recognise it, but it's not what you know.
ENW:
What is included in
Xenomorphs
?
Angus:
The book is split into three sections. The first looks at the overall setting and game mechanics. Player races, classes, a brief overview of the section of the galaxy humanity has explored, equipment and so forth. Next up we explore Somerset Landing itself, a terraforming colony of just over two hundred inhabitants, 12 parsecs from Earth, where the adventure also takes place. You can use Somerset Landing as an adventure location independent of the adventure. It makes a great base, or location, for any sci-fi game. The final part of the book is the actual
Xenomorphs – The Fall of Somerset Landing
adventure, where we portray the events of the film for players and GMs to enjoy.
ENW:
What else can we expect to see after
Xenomorphs?
Angus:
There are plenty of plans. The WOIN STUDIOS catalogue is massive! We have a team over on Earth Zetas watching endless hours of films and TV shows, taking notes and sending feedback to us. We have ideas, but I have to stress they are only ideas at this point, of four different categories of products.
'Pilots'
– These are 'first episodes', usually from WOIN STUDIOS TV portfolio. The best 'Pilots' will be commissioned for further 'Episodes'.
'Alternate Worlds of the Silver Screen'
– These movies may seem familiar but, in our universe, never were.
'Welcome to the Matinee'
or
'Saturday Afternoon Showcase'
– Serials from Saturday Kids Clubs that were popular in the 1920's to 1950's! Weird, wonderful and always a cliffhanger in sight!
'Friday Night Horror'
– For all your shocks, screams and chills…
ENW:
We look forward to hearing more in due course.
Angus:
Thanks, I think you'll enjoy them. I'd better get back now as I'm due to cross the portal to Earth Zeta in thirty minutes to check out a film I've always wanted to see, but was never made in our universe.
War Eagles
, it was going to be a Ray Harryhausen production back in 1939, about a pilot who crashes on an uncharted island in the Arctic Circle that is inhabited by dinosaurs and a lost tribe of eagle riding Norsemen. He learns (somehow) of a Nazi attack on New York by a fleet of zeppelins and rallies his new Viking friends to take to the skies for an epic battle of zeppelin vs Viking Eagle riders across the skyline of New York City. Epic!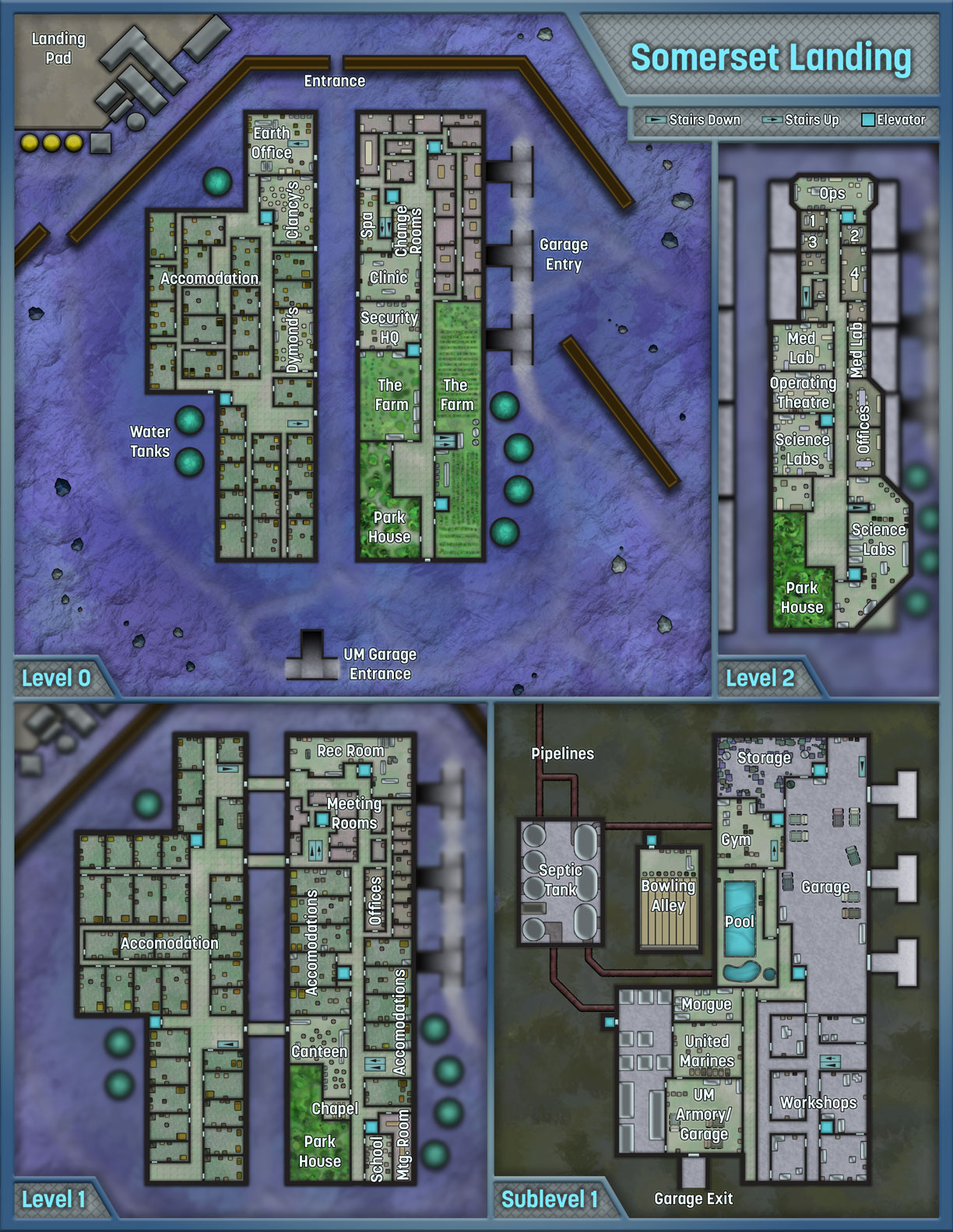 [FONT=&amp]Save[/FONT]
[FONT=&amp]Save[/FONT]
[FONT=&amp]Save[/FONT]
[FONT=&amp]Save[/FONT]
[FONT=&amp]Save[/FONT]
[FONT=&amp]Save[/FONT]
​