Thinking of basing a game off Phantasy Star III an old JRPG from 30 odd years ago.
I don't need to recycle the games plot but may outright steal the setting.
Alissa III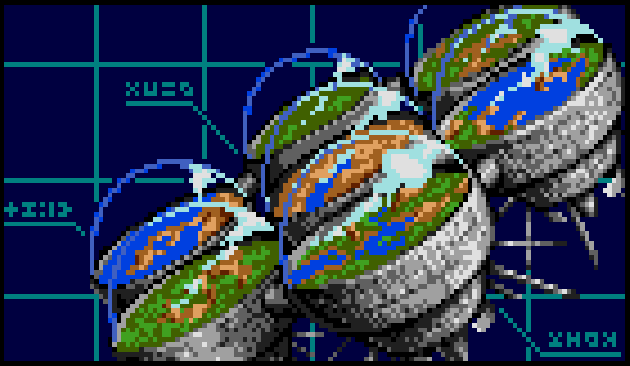 The Alisa III (Japanese: アリサ3世) is the name of the world where Phantasy Star III: Generations of Doom is set. It is not actually a planet, but a Palman spaceship made up of seven domed worlds. There are two satellites, Azura and Dahlia which are sometimes referred to as moons by Alisa III...

phantasystar.fandom.com
Basically the world is a giant space ship with 7 world's.
Each world is a done. To get between worlds you can find a greco roman temple and teleport or go through cave systems that are sci fi type tunnels.
Early in the game you have typical medieval type equipment, late game laser swords, plasma guns etc.
I'm not sure how big each world is but I'm thinking 100 miles to 500 miles each.
Pilot background for airships could be done but there's also actual spaceships to fly to the moons.
A few of the world are themed. Aridia is a desert, water world and ice world exist along with a wasteland.
It's been 1000 years since large major war and the pathways between the world's are mostly closed.
Technology has regressed at least in the PCs starting area.
The cyborgs are just replaced with Warforged.
So yeah thoughts on having a heavy sci fi themed. PCs don't get to start with the techno stuff but they can find it.
Eberron would be used. Races probably anything goes apart from flyers but most of them are mutants so odds are most are unique.
So any ideas with the very rough outline I've thought up?
Last edited: