At the Wizards of the Coast offices in Seattle, a certain Demon Lord has arrived... in a cardboard box.
"Zuggtmoy is in the house! She came all the way from France where she was lovingly hand-sculpted by artist extraordinaire, VIRGINIE ROPARS - OFFICIAL to be our cover model for Dragon+. Zuggymoy was eagerly unboxed by her adoring attendants, helmed by D&D's wonderfully talented Creative Director (and instigator for this sculpture), Shauna Narciso."
So Zuggtmoy is French, eh?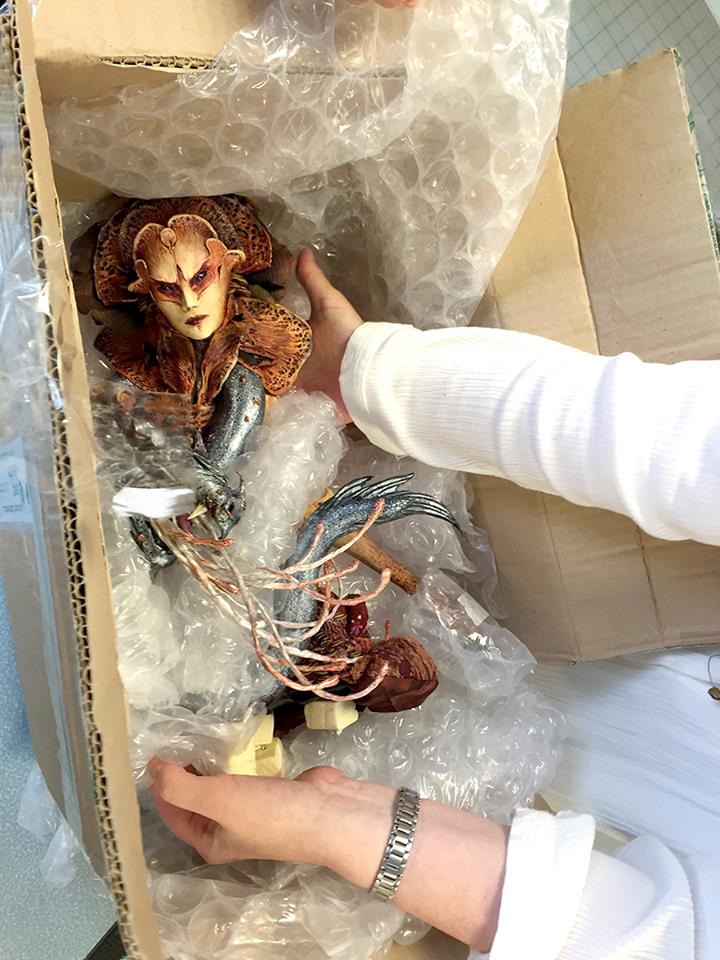 ​