$40.59! (comparing June 1986 to June 2022). Holy cow. I don't think I ever saw them for more than a dollar each, but yeah, even that was pricey.


Yiiiiikes. No wonder I'm compelled to buy dice every time I walk past a hobby store.
"Nine bucks?!" I'll say, incredulously. "What a
bargain!
I'll take
two
sets at that price!"
"Dude. We have literally hundreds of dice at home," my white shoulder angel says.
"But we need the clicky math rocks!" the little red shoulder devil replies.
"Yeah, you're right," I say to the angel. "I guess I don--"
My shoulder angel, interrupting: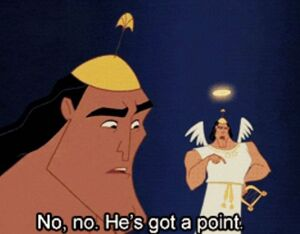 Last edited: