Legends of Grayskull
is an upcoming tabletop RPG based on the 1980s
Masters of the Universe
cartoon show.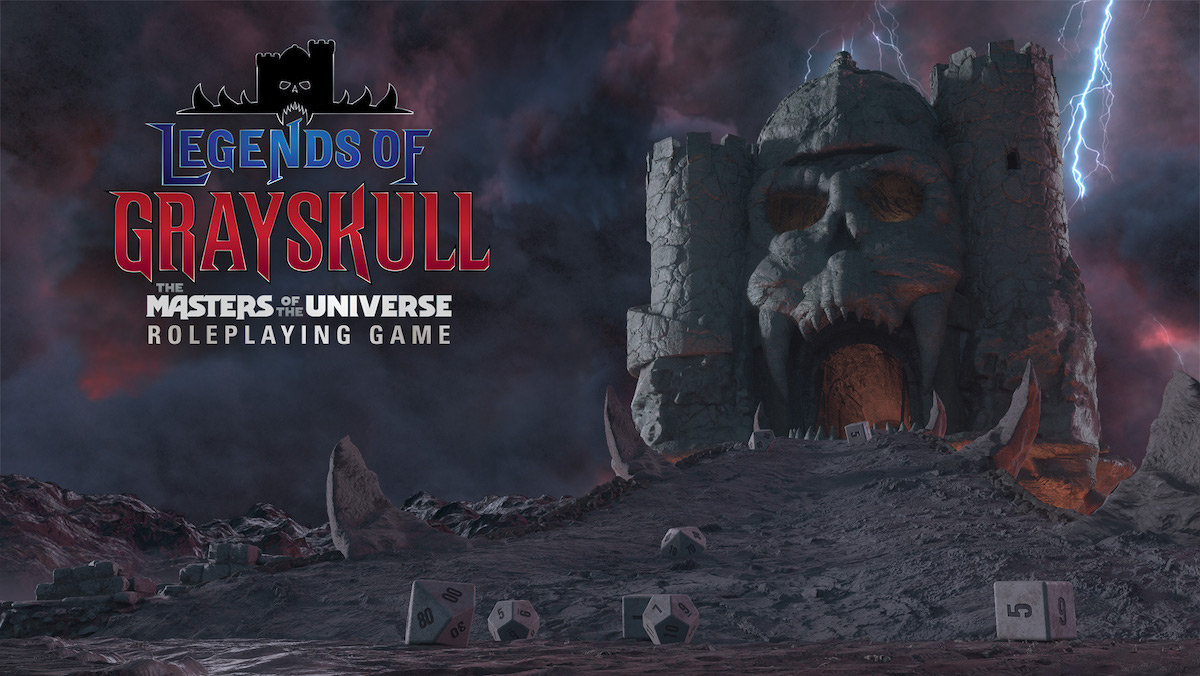 The game is being produced by Fandom (the owners of D&D Beyond) who
announced a Dragon Prince RPG
just a week ago. Like the latter, it will use the Cortex Prime system, which the company acquired from Margaret Weis Productions last year, and it's coming out in 2021, with public playtesting in advance of release. It's a 250-page hardcover book with pull-out maps.
"In the
Legends of Grayskull
tabletop roleplaying game, players can customize or create characters to overcome high-stakes challenges and find epic fun in Eternia, a world where magic meets technology. The experience brings together the core roleplaying game, a digital companion and toolset, a community content creation and sharing platform, and an organized play program that gives fans the opportunity to participate in a connected, living story with other players around the world."