This week, Morrus, Peter, and Jessica talk about the upcoming Dungeon Delver's Guide for Level Up: Advanced 5e. In the news, official Dragonlance miniatures, details on Marvel Multiverse release, Wizards of the Coast "Learn to Play D&D" events, and more! Plus a brand new sketch about the frustrations of random generation.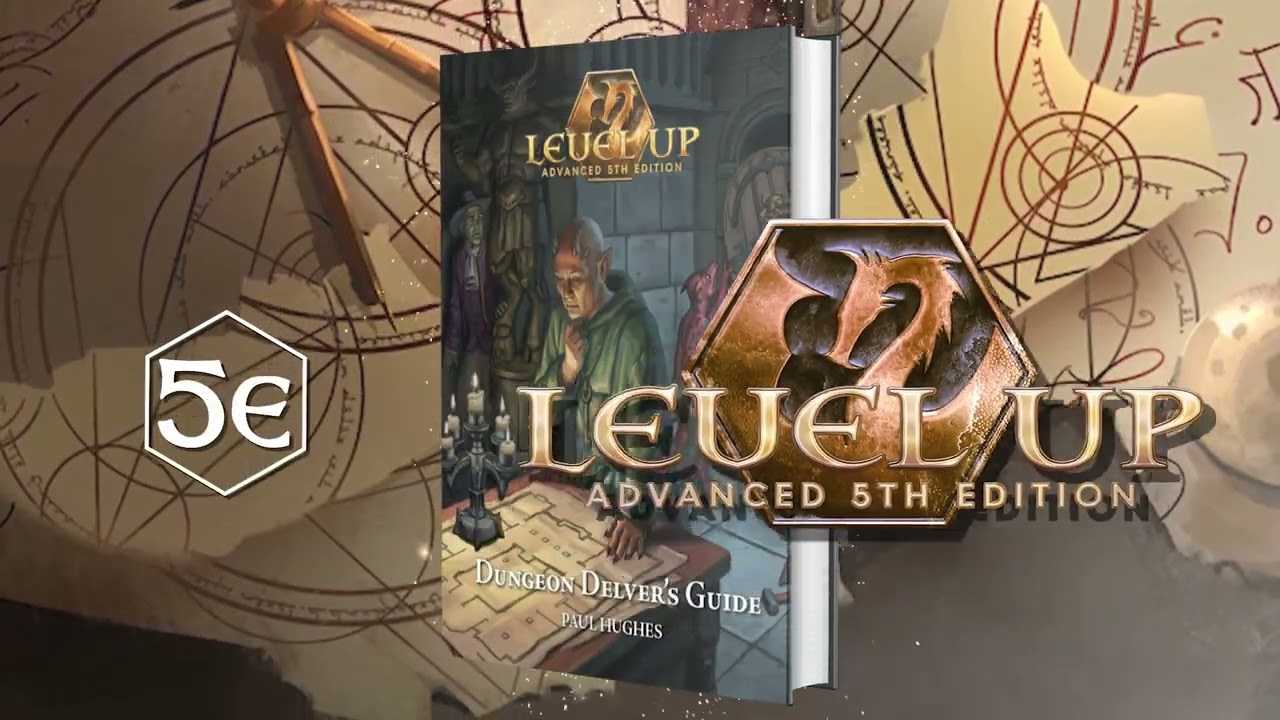 Subscribe on iTunes | Google Play | YouTube | TuneIn | Stitcher | Blubrry | Podbean | Spotify | Android


​
News
Official Dragonlance Miniatures
D&D 5E - Official Dragonlance Minis Are On The Way!
News Digest for the Week of August 26 (Marvel Multiverse release, Wizards "Learn to Play D&D" Weekend, Games Industry Conference, Star Trek Adventures mission, eBay purchases TCP Player, )
News Digest for the Week of August 26
Egg Embry interview with Connor Alexander about Coyote & Crow: Stories of the Free Lands
Coyote & Crow: Stories of the Free Lands: An Interview with Connor Alexander
--------------------
Dungeon Delver's Guide
Dungeon Delver's Guide for Level Up: Advanced 5e on Kickstarter
https://www.kickstarter.com/projects/enworld/dungeon-delvers-guide-a-sourcebook-for-5e-and-a5e
Introducing the Dungeon Delver's Guide
Introducing Dungeon Delver's Guide! — Level Up: Advanced 5th Edition (A5E)
Preview of Myceliad and Ratling
Dungeon Delver's Guide: The Mycelial and the Ratling — Level Up: Advanced 5th Edition (A5E)
The NODES System
Dungeon Delver's Guide: The NODES System — Level Up: Advanced 5th Edition (A5E)
A Look at Traps
Dungeon Delver's Guide: A Look At Some Traps — Level Up: Advanced 5th Edition (A5E)
Welcome to Underland
Dungeon Delver's Guide: Welcome to Underland — Level Up: Advanced 5th Edition (A5E)
Equipment Preview
Dungeon Delver's Guide: Let's Go Shopping — Level Up: Advanced 5th Edition (A5E)
New Backgrounds
Dungeon Delver's Guide: Backgrounds that Don't Fade into the Background — Level Up: Advanced 5th Edition (A5E)
Skeletal Hordes Monster Preview
Dungeon Delver's Guide: Skeletal Hordes — Level Up: Advanced 5th Edition (A5E)
The Secret World of Alex Mack (Nickelodeon TV show from 1994-1999)
The Secret World of Alex Mack (TV Series 1994–1998) - IMDb
Solspace: The Spartan Gambit
[WOIN] W5: Solspace: The Spartan Gambit - EN Publishing | W.O.I.N. | SolSpace | DriveThruRPG.com
Level Up: Combat Maneuver Card Deck
Level Up: Combat Maneuvers Card Deck (A5E)
-------------------
Please support us on Patreon at
http://patreon.com/morrus
Don't forget to join the Morrus' Unofficial Tabletop RPG Talk Facebook group at
https://www.facebook.com/groups/1033145023517295/
and join us on Discord at
https://discord.gg/VAuxX8M
Ask your Awfully Cheerful Question on Twitter using the hashtag #AwfullyCheerfulQuestion, email morruspodcast@gmail.com, or contact us on TikTok at TikTok
--------------------
Hosts: Russ "Morrus" Morrissey, Peter Coffey, and Jessica Hancock
Editing and post-production: Darryl Mott
Theme Song: Steve Arnott
Malach the Maleficent played by Darren Morrissey
Check out all the media content from EN World at
http://enliverpg.com