Roll for Combat recently put up a video with guest Professor Dungeon Master, taking a look at professional book sales information they have access to as publishers. The data is limited to big box stores like Target, Walmart, Barnes & Noble, or Books a Million im the US only, so this is excluding any FLGS or Amazon or non-American sales.
Apparently with the numbers from hust these limited channels, the 5E PHB has sold over 1.6 million copies, and is selling 2000 copies a week currently. There was no effect on sales during the OGL fiasco, but Honor Among Thieves did lead to a sales surge for a while there (2000 PHBs a week is the regular, steady sales rate). The 5E PHB has sold over ten times what the 3.5 PHB did in the same channels. In studies of Book Scan, UCLA apparently has determined thst the data equates to about 75% of the usual book sales market, while Book Scan claims 85% (but I would say this might be far less for a hobby game, so take this as a minimum floor for talking about relative sales of different products than the full story).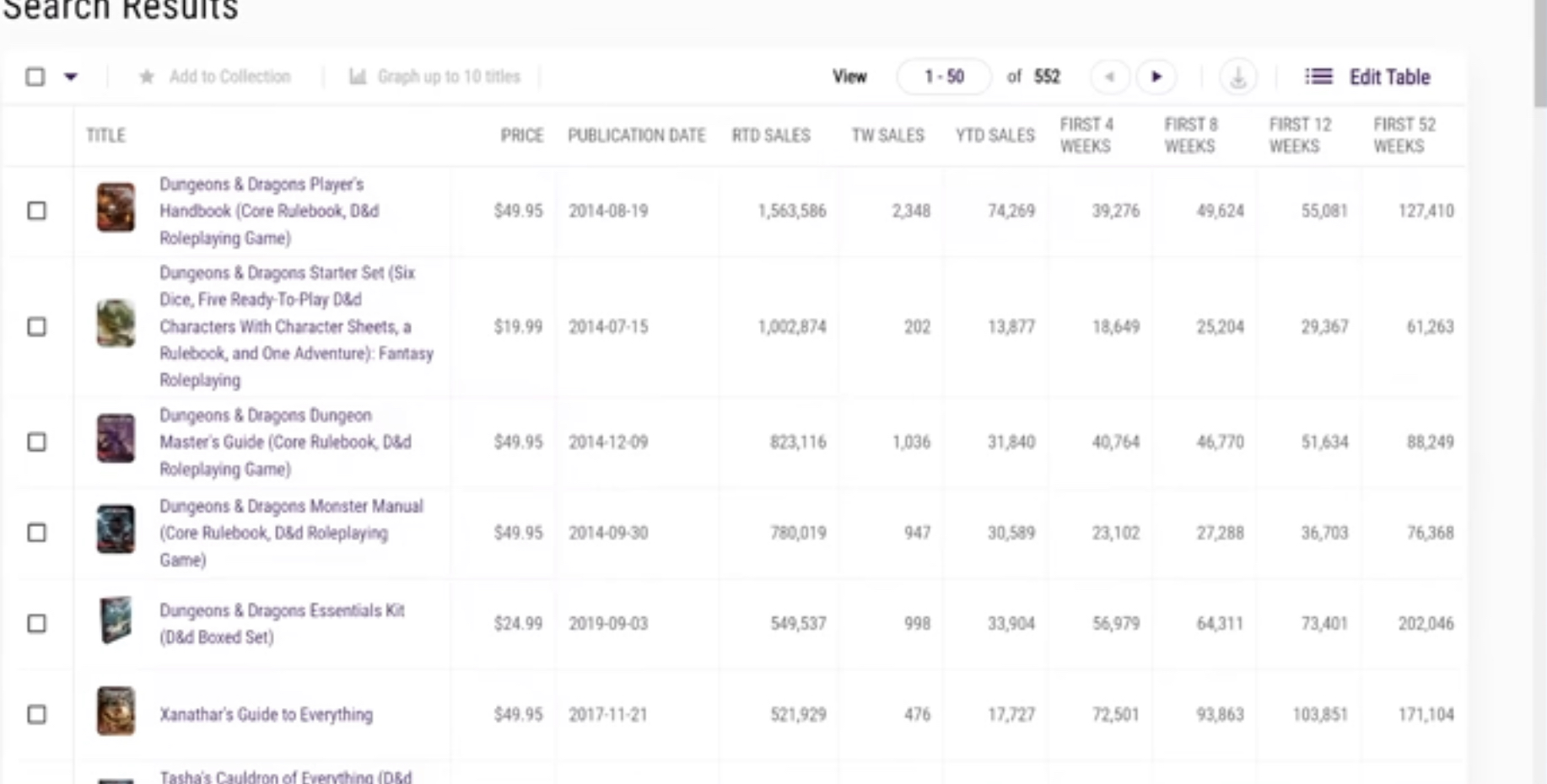 The DMG has sold over 800,000 copies in these channels and the MM over 700,000. The commentators seem confused thst there are only two PHB sales per DMG, but my experience is that usually the DM owns the sole PHB in a group, so thst tracks to me.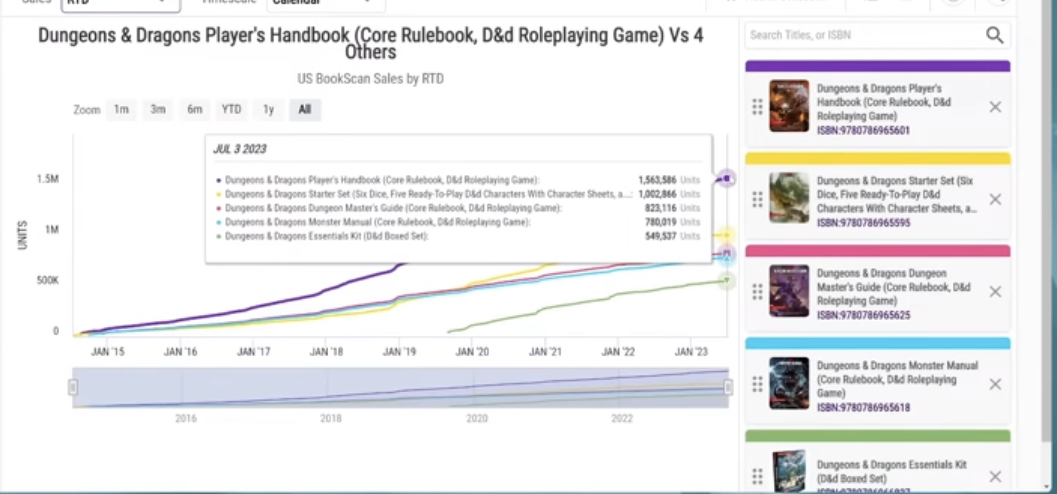 Apparently Curse of Strahd is the all time best selling Adventure, and still sells regularly in these channels, followed by Hoard of the Dragon Queen, Waterdeep: Dragon Heist, and Tales from the Yawning Portal.
Curse of Strahd with 147,244 copies sold
Hoard of the Dragon Queen with 120,844
Waterdeep Dragon Heist with 110,678
Tales from the Yawning Portal with 106,942 copies
Ghosts of Saltmarsh with 92,905 copies
Icewind Dale: Rime of the Frost Maiden with 83,308 copies
Tomb of Annhilation with 81,903 copies
Candlekeep Mysteries with 77,950 copies
Out of the Abyss with 75,340 copies
Waterdeep: Dungeon of the Mad Mage with 74,750 copies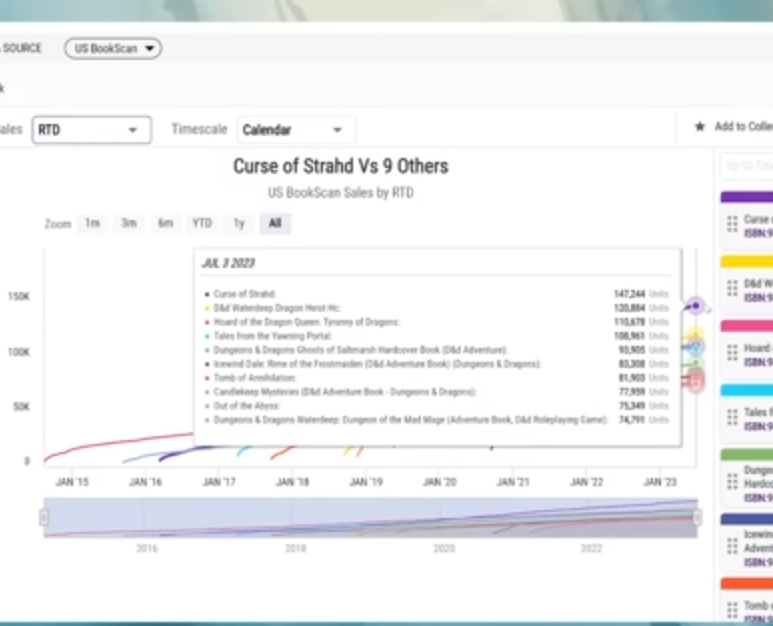 People have been speculating on how many D&D books WoTC sells every year. Well, we have the numbers for EVERY 5E book sold by WoTC sold through bookstores! W...

www.youtube.com
Last edited: