Project Lead
Ajit George
shared a post on social media about the development of and creators of
Journeys Through the Radiant Citadel
.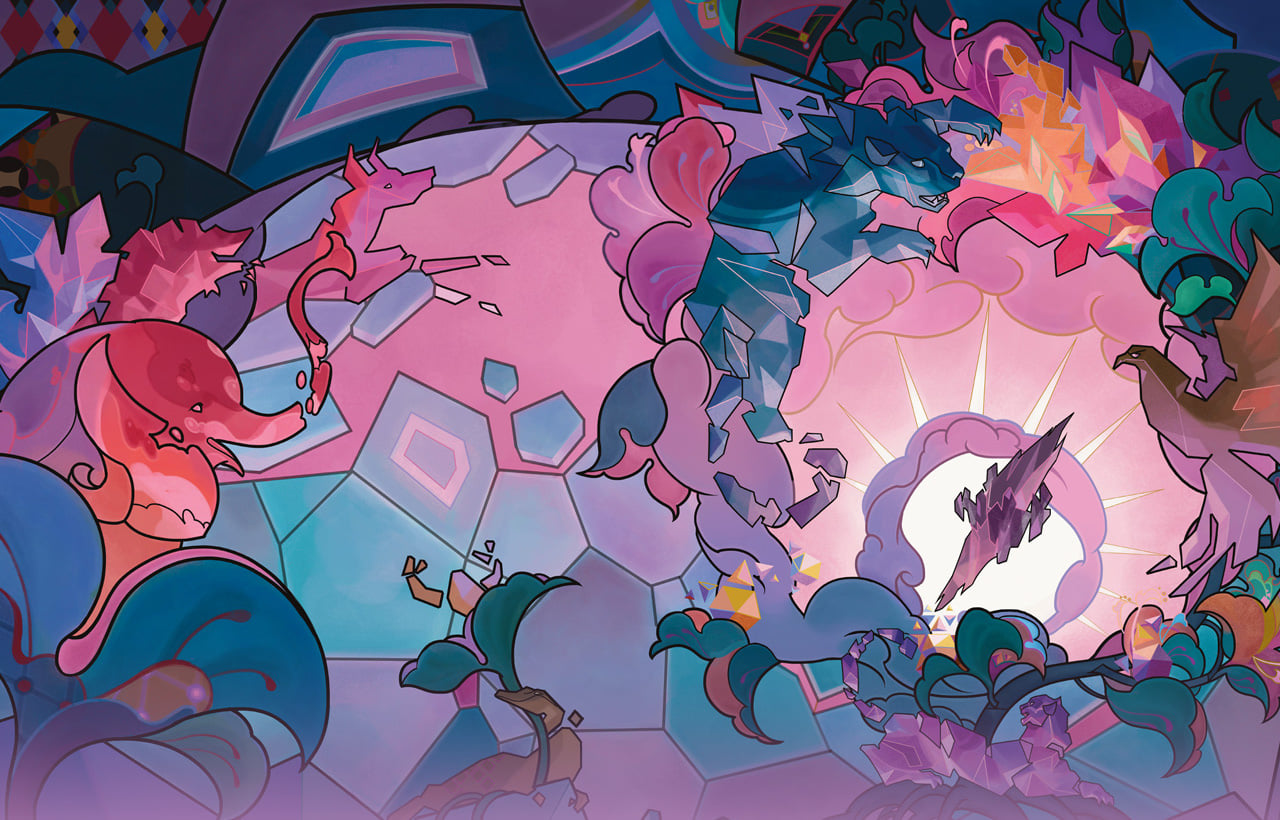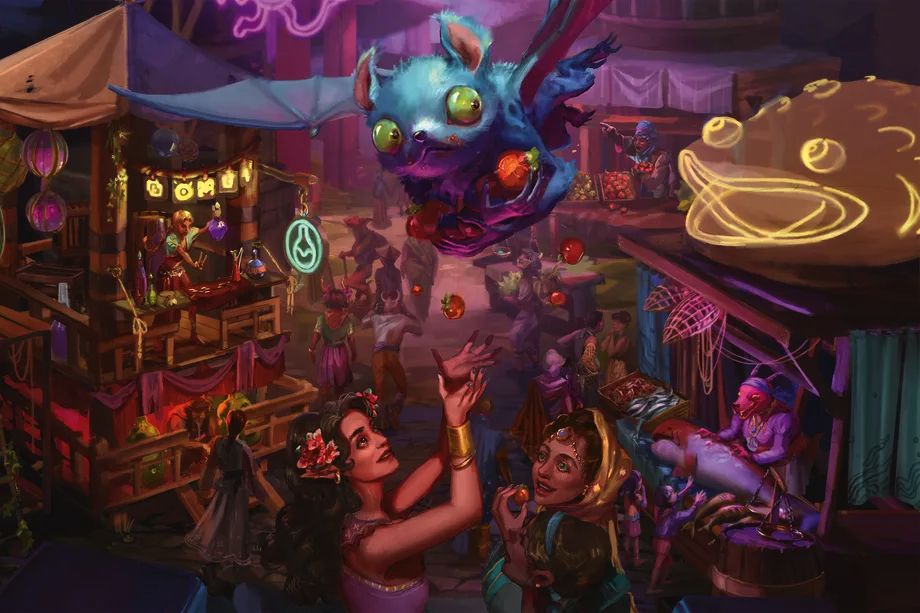 We peered, poked, squinted, flipped, and enhanced the teaser image that WotC put out last week, and it turns out we got it right -- the next book is, indeed, Journeys Through the Radiant Citadel. Wraparound cover art by Evyn Fong Through the mists of the Ethereal Plane shines the Radiant...

www.enworld.org

Hi all,
I'm so unbelievably excited and proud to tell you that I have conceived and co-led the first book written entirely by people of color in Dungeons & Dragons' 49-year history: Journeys Through the Radiant Citadel!

In June of 2020, I pitched the idea to Jeremy Crawford and Wes Schneider at the D&D Studio for a book written by Black and brown writers. The idea was to create new places and lands based on our cultures, histories, myths, and lived experiences. To my surprise and joy, they agreed and asked me to co-lead it with Wes Schneider!
Journeys Through the Radiant Citadel is an anthology of 13 compelling adventures that introduces 16 new locations, along with characters and monsters. The first location, the titular Radiant Citadel, was created and written by myself. You have never seen anything like it in D&D before.

There is so much we've accomplished with this unbelievable book:

I am the first-ever PoC Project Lead for a D&D book.
This is the first D&D book conceived, created, and written entirely by PoCs: Sixteen writers in total.
This is the first D&D book where the cover art and alt-cover art were both created by women of color: Evyn Fong and Sija Hong.
The co-Art Director is a woman of color: Emi Tanji.
The Marketing Lead is a woman of color: Sara Chan.
Two of the rules developers are PoCs: Makenzie De Armas and Taymoor Rehman.
One of the editors is a PoC: Jessica Ross.
Three cultural consultants are women of color: Nivair H. Gabriel, Jaymee Goh, and Carmen Maria Marin.
Almost two-thirds of the artists were PoCs and they created more than two-thirds of the art for the book.
One of our narrative design consultants (and also my wife), is a woman of color: Whitney Strix Beltrán. She was with me from the very first day to the very last. I am eternally grateful for all she's done.
Additionally, half of the writers are women and several writers come from the LGBTQIA+ community.
More than 50 Black and brown people came together to work on this book and support its creation. I am overwhelmed by the scope of our accomplishments.

The sixteen writers for the book are: Justice Ramin Arman, Dominique Dickey, Basheer Ghouse, Alastor Guzman, D. Fox Harrell, T.K. Johnson, Felice Tzehuei, Surena Marie, Monidipa Mondal, Mario Ortegón, Miyuki Jane Pinckard, Pam Punzalan, Erin Roberts, Terry Romero, Stephanie Yoon and myself.

I am also grateful to everyone in the D&D Studio who made this book possible including Ray Winninger, Jeremy Crawford, Chris Perkins, Steve Scott, Amanda Hamon, James Wyatt, and of course my partner through it all, Wes Schneider.

And to friends who helped with so many different ways, especially John Stavropoulos (who was the system and narrative design consultant) and Jess Ross (who was one of the editors). Both were there from the start in leadership meetings and helped with so many parts in the first several months.

Finally, I want to thank my talented and capable wife Whitney Beltrán. I juggled my full-time job and leading this project and she supported me every day. She was also my narrative design consultant and weighed in or saw everything I did. This book is brilliant in part because of her.

I genuinely believe Journeys Through the Radiant Citadel is one of the finest books ever to bear the D&D logo. It is a layered book that hits upon complex and powerful themes. You can play it at the surface and have a lot of fun, or you can delve deeper with the questions it asks of you. Either way, it will offer hundreds of hours of incredible gameplay and new stories.

I can't wait for it to be released on June 21st and to share it with the world!

Last edited: