Because in one the character has a breakdown while in the other the character is awesome beyond normality, but nothing in the scene or fiction provides for either event until after the roll is made -- there's no lead in fiction to either. These outcomes cannot be framed into the fiction prior to the roll. This means you have to either frame every single roll in a way that invokes high risk/high stress and then deal with the awesome outcomes that breeze through it (which is maybe a better feeling outcome, if just as odd and disconnected) or you go with neutral framing and deal with the extremes at both ends being jarring. I don't think the former approach works, in that constant high-tension framing loses something rapidly.

...

Again, I reference the stress mechanic in Blades to show the difference between games that frame the situations and risks in the fiction prior to the roll. Contrast this with Aliens were you cannot except to keep things at a high ratchet. However, this will still create problems with exceptional rolls. The spread on the resolution in Aliens goes from failure with consequence (serious depending on the panic check), to fail forward failure (no successes, no panic), to success (1 success, no panic) to holy sheet batman success (multiple sixes). None of this can be framed into the situation -- it's all post resolution justification in the fiction.
I don't play BitD, so I have no idea what you are talking about and it's why I initially said
Maybe you can be more specific about BitD
because you repeating this does
nothing
for me.
But I
do
get it now: the idea that the swing between the dice is so wide that you feel that it can't be represented without massaging the narrative after the fact. To which I say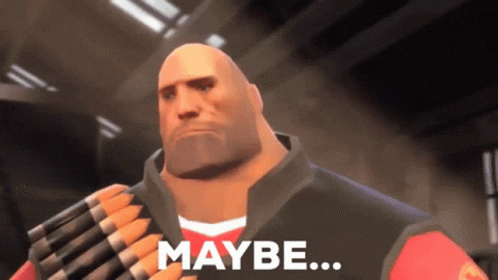 To me, the need to massage such extreme results is not really a big deal because it's not going to be particularly common. I mean, you're going to lose your roll 2/3rds of the time to a bad panic roll in that scenario. And if you pull through with fantastic results... you're Hudson at the end of
Aliens,
sucking it up in the moment to come through despite sweating buckets and looking on the edge of crying moments before.
I did not. I used the instant example of fixing an airlock with high stress, I never extended this to a larger pattern.
I mean, you did:
I can be fixing airlocks all day and end up running away from one -- this switches from freaking out because the fiction presents horrific things in a constant barrage to 'I have an anxiety disorder" cosplaying.
That argument is not about cinematic play, but campaign usage. Unless you are talking about an adventure with a lot of dramatic airlock repair...
Regardless, even if I had, disproving that one example would not blanket disprove the idea that you can have stress feedback loops that happen quite suddenly.

I am aware, however it's another roll that doesn't allow for downtime to alleviate stress, and that builds on whatever else is going on. Pacing wise, there are a lot of rolls pretty quickly in that scenario. That will average out to okay, but you get some very nasty events possible that aren't too far into the tails of the distribution.
And I don't necessarily think it disproves your greater thesis, either: obviously the feedback loop is meant to be a possibility of cinematic play. But given the constraints they describe for more mundane stuff and how you get rid of stress, I don't see that as a problem for campaign play.
There are a lot of rolls in that scenario. It's kind of a fast-play one, where you're meant to basically toss the players in and they start doing things
really quickly,
partially because of the narrative and partially because of they want you to learn the system through doing. I intend to run it this weekend with one of my groups, so we'll see how it goes.
Dying on a hill is just an expression. I'm very comfortable with the game doing what it says on the tin. It will generate weird cases from time to time even then, but that's okay and tolerable because most of the game generates the intended play well. It's only if you try campaign play and/or to flex the game into a bit more of a drama that the issues become glaring.
I know what dying on a hill means, I just don't understand why you think my intention is to do that sort of thing. Your whole attitude comes off as unnecessarily combative.
As to dramatic play, I think other issues discussed regarding the breadth of skills rings feels more pertinent. With stress, I feel like the opposite would be true in dramatic play: it wouldn't come up all that much unless you are doing a "crisis of the week" style game.
Rather, you'd almost get a narrative game with some skill checks along the way and maybe a smattering of stress dice and an occasional low-end panic test. And while I get the appeal of that, without some big talent and mechanic expansions I'm not sure that's for me.
As you want. It might be interesting for you if you consider that I know how the game works and I might have a point, though. I get where you're coming from, and how it's perfectly fine from that point of view. I'm not trying to challenge your play. I'm saying that if you do look at how the game functions purely from the fiction generated, that the Panic system requires that you cannot adequately frame a scene in a way that encompasses all of the fictional outcomes the system can generate, and that requires you to retcon the scene after resolution if you get one of the outliers -- and that said outliers are not all that uncommon.
Yeah, I understand that now and I think that it doesn't really need you to, that in those extreme edge cases pulling through doesn't need a justification beyond someone having their narrative moment where they succeed despite being on the very edge of collapse.
At any rate, I'm running it this weekend, so I'll see if my players have a similar reaction to you.