Monte Cook Games' 5E "Science Fantasy Sourcebook",
Arcana of the Ancients
, has
launched on Kickstarter
.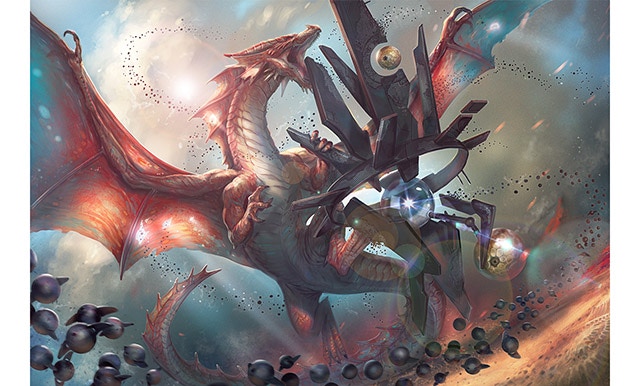 "
Arcana of the Ancients
is a sourcebook for 5th edition players and GMs to bring the wonders of mysterious technology and weird science-fantasy elements to their traditional fantasy campaigns. Designed by Monte Cook, Bruce R. Cordell, and Sean K. Reynolds, all of whom have years of professional design experience working on the world's most popular roleplaying game, this gorgeously illustrated hardcover sourcebook gives you everything you need to add a whole new element to your 5E game."
It's $50 for the hardcover, or $20 for the PDF. If you want to play
Numenera
with the 5E rules, this looks like the way you'd do that.