Free League's
Blade Runner
Kickstarter
has just launched
, and is tearing through stretch goals after funding in just 3 minutes. It looks very likely that this will be the company's second
million dollar Kickstarter
(following last year's
The One Ring
campaign, which raised over $2M). It will also be the third million dollar Kickstarter in the last month, following Matt Colville's
Flee Mortals!
, and Monte Cook Games'
Old Gods of Appalachia
.
Blade Runner
was voted the
Most Anticipated TTRPG of 2022
by readers of EN World right here.
Free League's other million dollar Kickstarter,
The One Ring
, did $521K on the first day and finished with $2M. Compared to the other million dollar campaigns in the last few weeks --
Flee Mortals! did $788K on the first day.
Old Gods of Appalachia did $679K on the first day.
Only one campaign has done $1M+ on day 1, and that was Avatar Legends with $1.15M on the first day.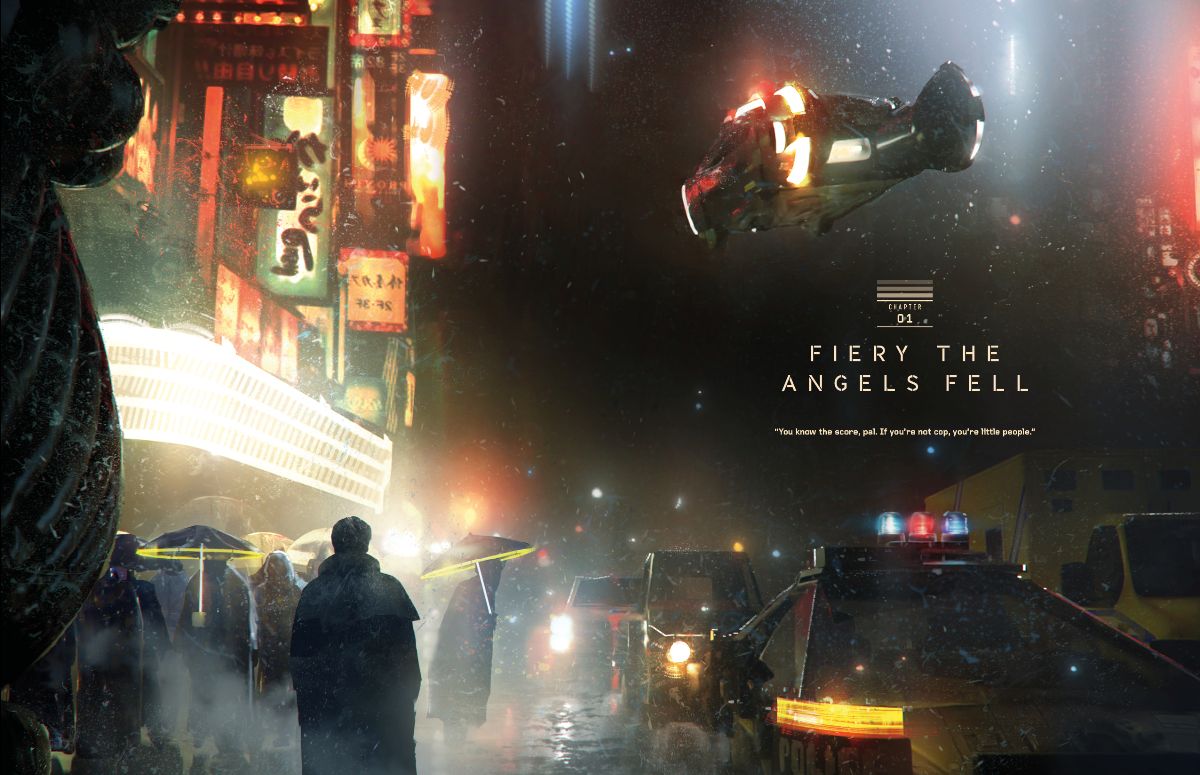 Free League has shared some previews of its Bladerunner RPG, which comes to Kickstarter next week on May 3rd and looks very likely to be the third million dollar Kickstarter in the last month.

www.enworld.org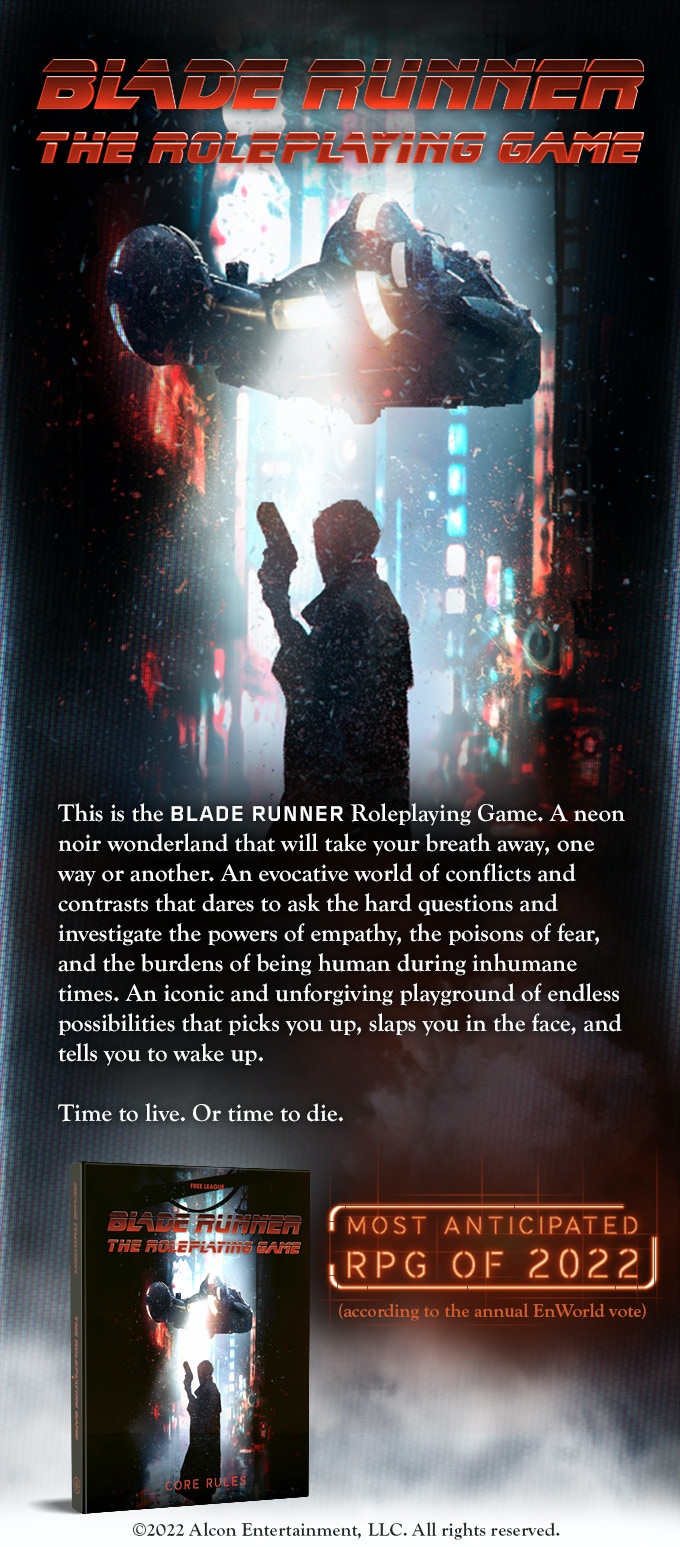 Walk the neon-noir streets of Los Angeles 2037 in the official BLADE RUNNER RPG from Free League Publishing and Alcon Entertainment.
www.kickstarter.com
Last edited: