Gamers here have long called out for a return of the classic boxed sets of 2nd Edition, especially for campaign settings and mega adventures.
The accepted wisdom is that boxed sets are simply too expensive. That they're cost prohibitive.
And yet...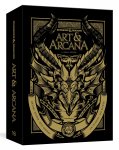 Here we have the collector's edition of
Art & Arcana
, the D&D Art book by Ten Speed Press.
And... isn't this a freakin' boxed set?!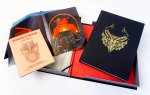 So, would you like a similar approach done for other books, where you have a regular hardcover and a collector's box with maps and other accessories?