Modiphius has shared its first preview of the upcoming Dune tabletop roleplaying game -- it's a piece of art!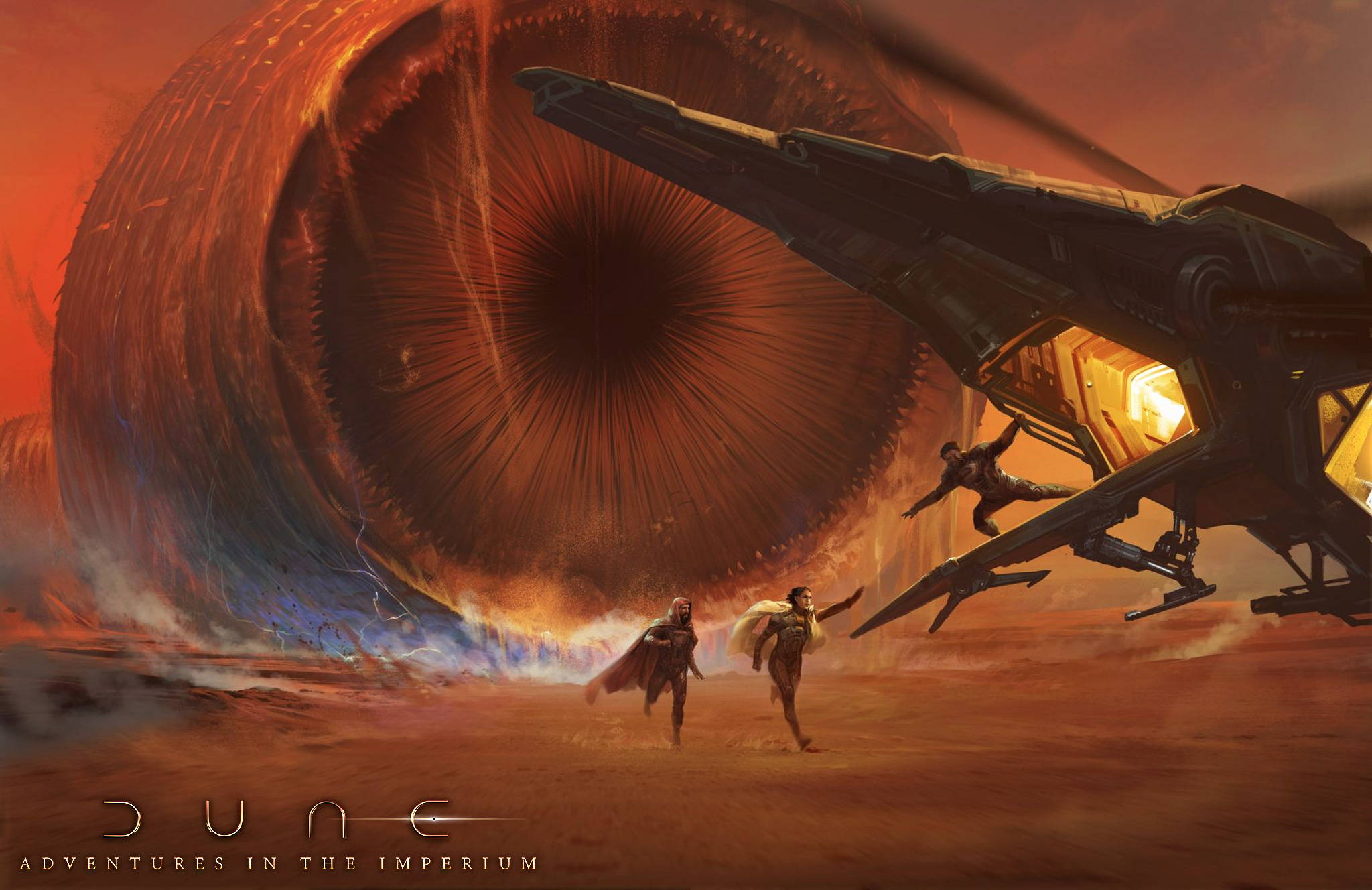 Polygon
has some more information
. The game will use Modiphius 2d20 System (as expected). You can create your own House or join one of Dune's existing major Houses.
Modiphius has a diverse team on this project. Chris Spivey, who you may know from
Harlem Unbound
, told Polygon that "The books themselves were very white-cis-male-focused. I wanted to attempt to expand that world, bringing different marginalized groups to the front. My goal was to show the history of humanity is vast and inclusive, and to explore the struggle as one where we must all work together to succeed." Khaldoun Khelil, another member of the team, talks to Polygon of his experiences in the Sahara desert -- ""Herbert was also very concerned with the environment, and the his focus on water and the desert as a living place has a special place in my heart as I'm half Algerian".