Cubicle 7 has
posted an update
about
Warhammer Age of Sigmar's
combat system, and the three main combat traits: Melee, Accuracy, and Defense.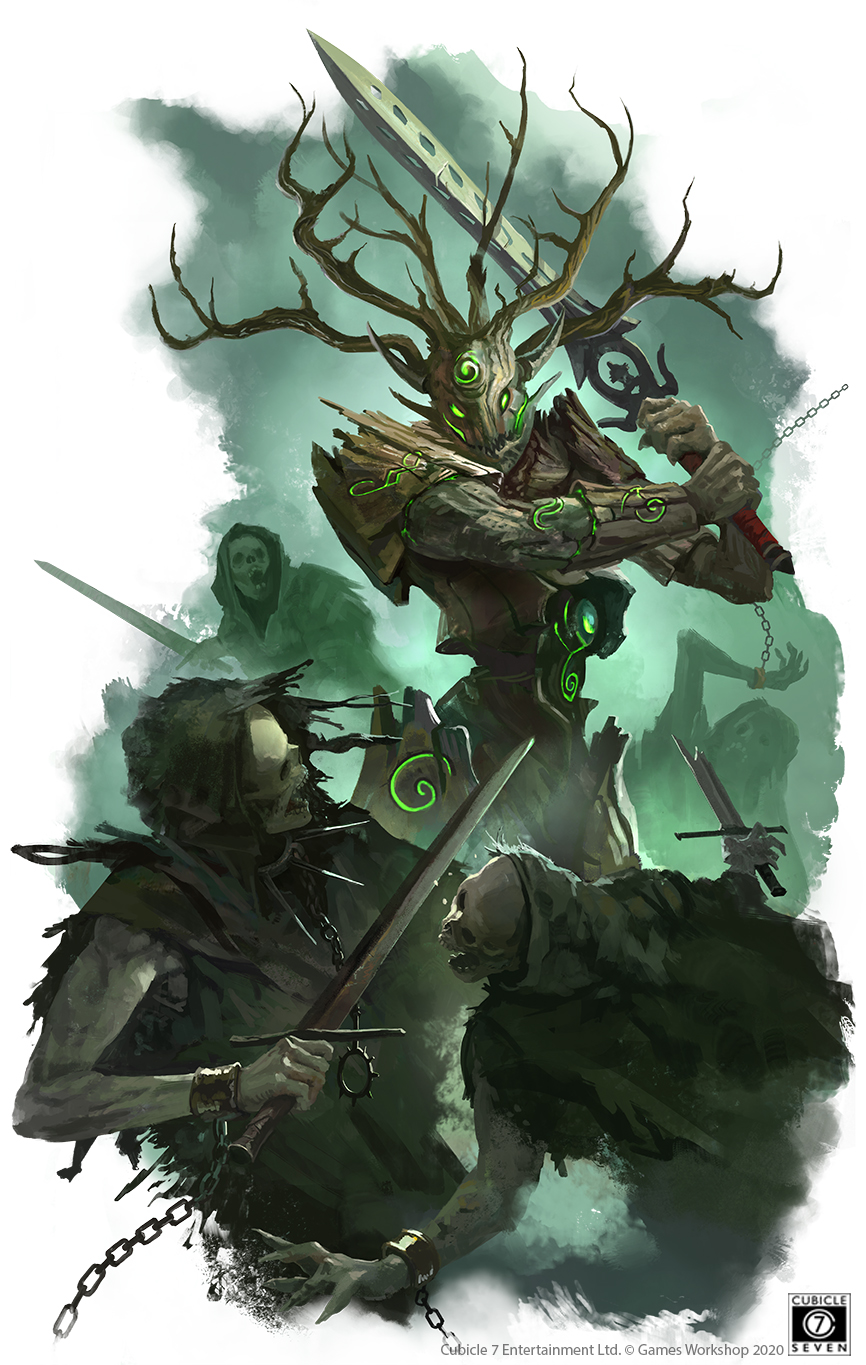 Melee
(hand-to-hand) is derived from Body and Weapon skill.
Accuracy
(ranged) is derived from Mind and Ballistics skill. And Defence comes from
Body
and your Reflexes skill. You compare your Melee or your Accuracy to the target's Defence and that gives you your target number to hit.
There's also information on weapon traits and damage rating (armor soaks damage, and what's left reduces the taget's Toughness).
You can also charge, grapple, help, hide, dodge, and other things.
Cubicle 7's Dominic McDowall
was on our podcast a couple of weeks ago
, and he'll be back again this coming week to talk about
Sigmar
,
Wrath & Glory
, and
Enemy Within
.