Eyes of the Stone Thief
is a mid-level adventure for
13th Age
which involves a living mega-dungeon which hunts the PCs. It's tag line is
"Can you kill the dungeon before it kills you?"
It's a big, 360-page hardcover. Publisher Pelgrane Press has converted two sections from the campaign to
5th Edition
, which you can pick up free if you've got
Eyes of the Stone Thief
, or which you can purchase at their web store
or DTRPG
.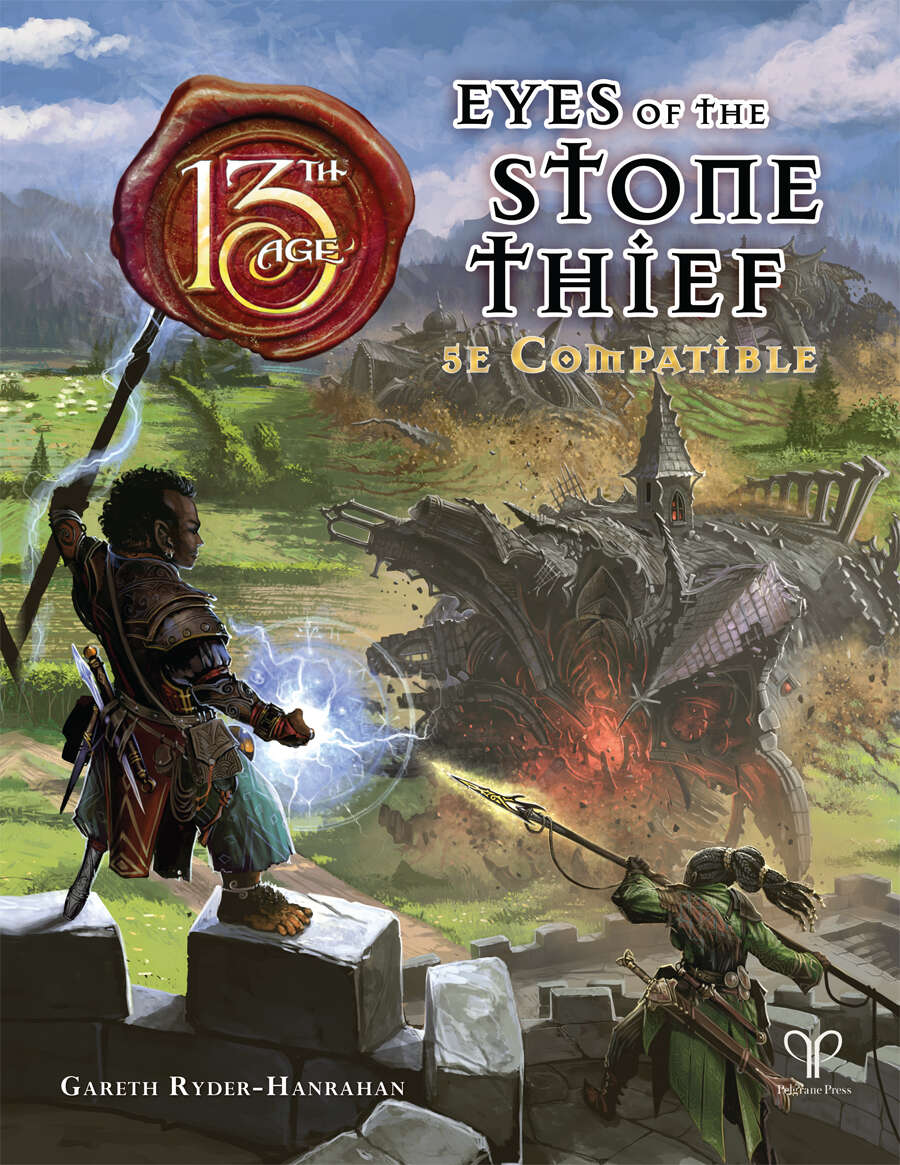 13th Age is - rightly - known for it's interesting monster design, and it's excellent ENnie-nominated Bestiary, which includes lore, variations, related rules, lairs, environments, plot hooks, and more. You can
see their take on the standard Orc here
. As you can see, their approach to monsters is a little different to 5th Edition's.
This 39-page 5E conversion contains The Maw and The Gauntlet, two sections of this vast living dungeon. If you're a 5E fan, but are curious about how other "D&D-based" variations approach things, this is a good way to dip a toe in and take a look.
​
Talking of
13th Age
, you can grab the PDFs from the Bundle of Holding right now at a knock-down price. There's the
13th Age Core Set
($19.95 gets you the 325-page
13th Age
rulebook, the
13 True Ways
rules expansion, and the
13th Age Soundtrack)
, and there's the
13th Age Adventures
($14.95 gets you
The Book of Demons, The Book of Ages,
and the newest collection of magical treasures,
Loot Harder)
. And if you pay a little more, you get a whole ton more stuff. And 10% goes to charity!