Alex Kammer of
Gamehole fame
, the convention and the wonderful museum of every TSR D&D product and game room also has a copy of the D&D 3.0 Style Guide!
Interesting parts include the 3 million active monthly players, the primary and secondary target audiences, the list of "do's and don'ts" and cursing!
The primary audience was college students ages 18-24, with a secondary audience of young people form 13-16 and adults 25+.
"Dos and Don'ts" include "do show monsters as fearsome, evil creatures. They're not misunderstood--they're EVIL!", and "don't show the game being played by children or pre-teens".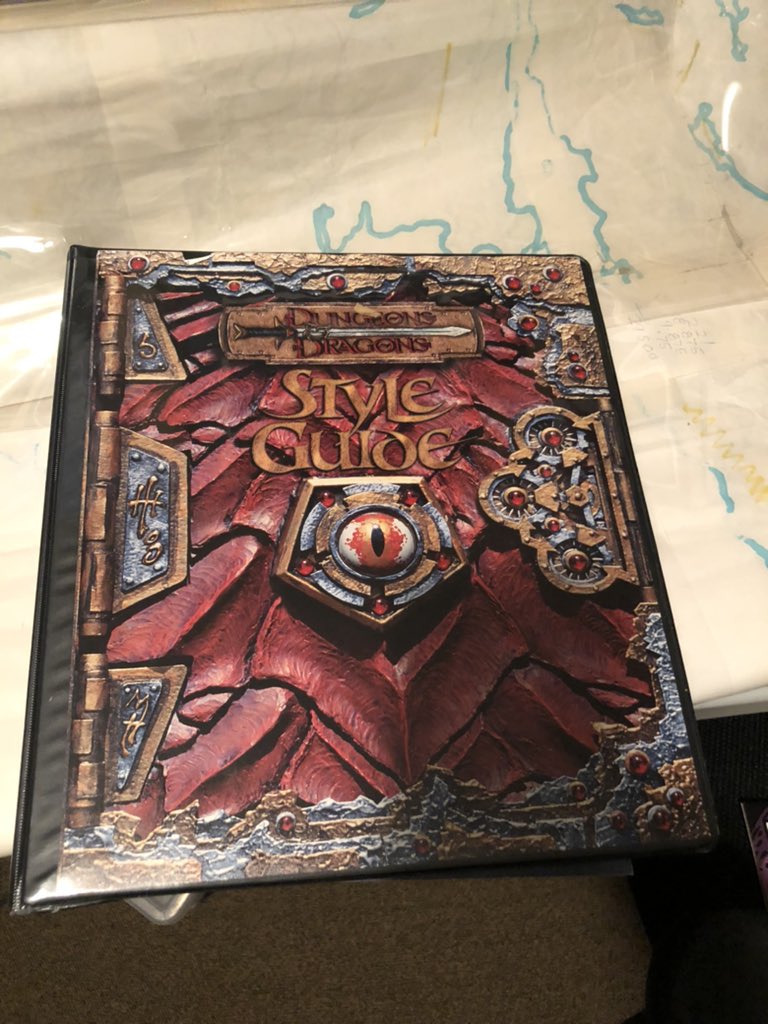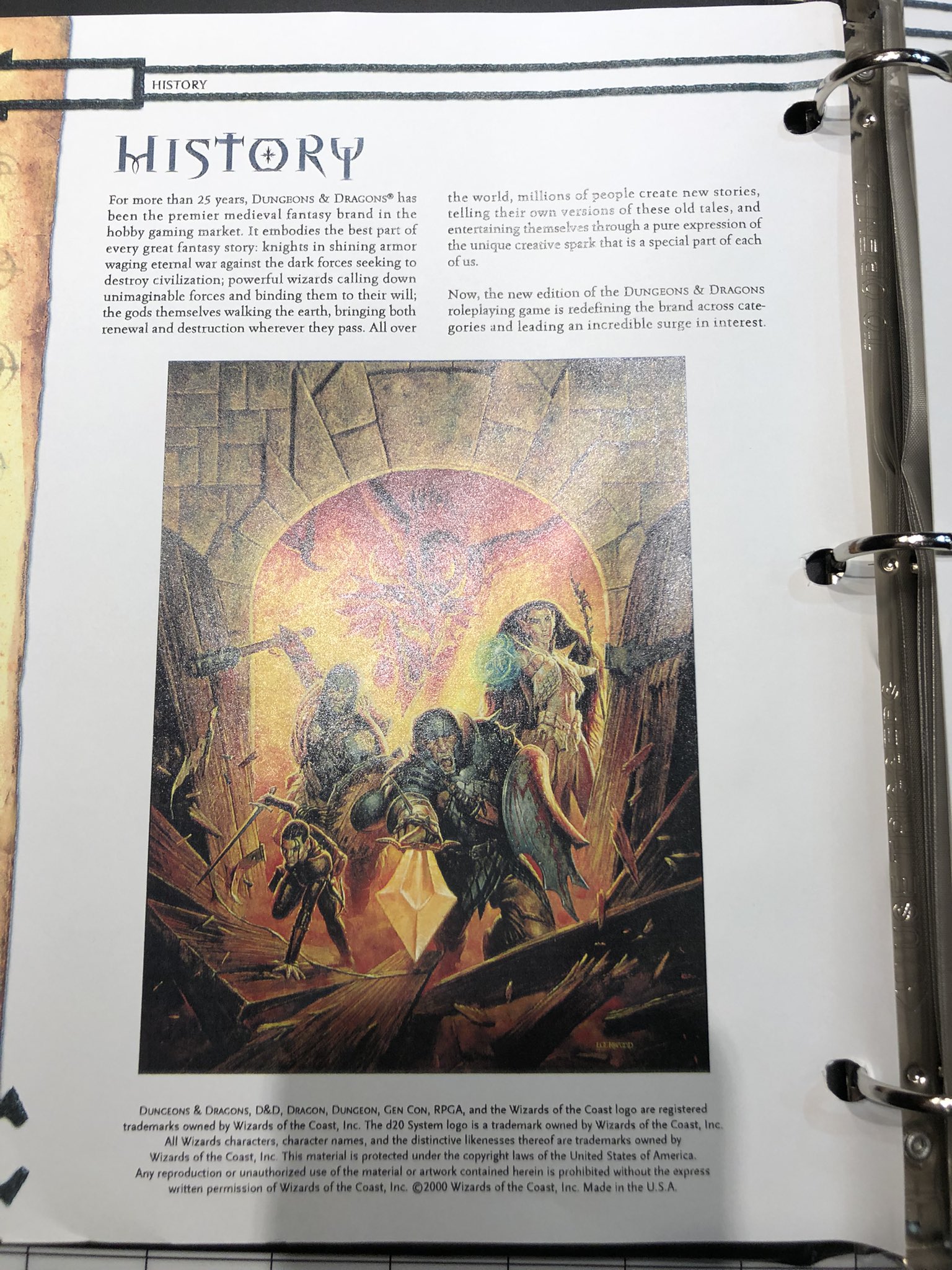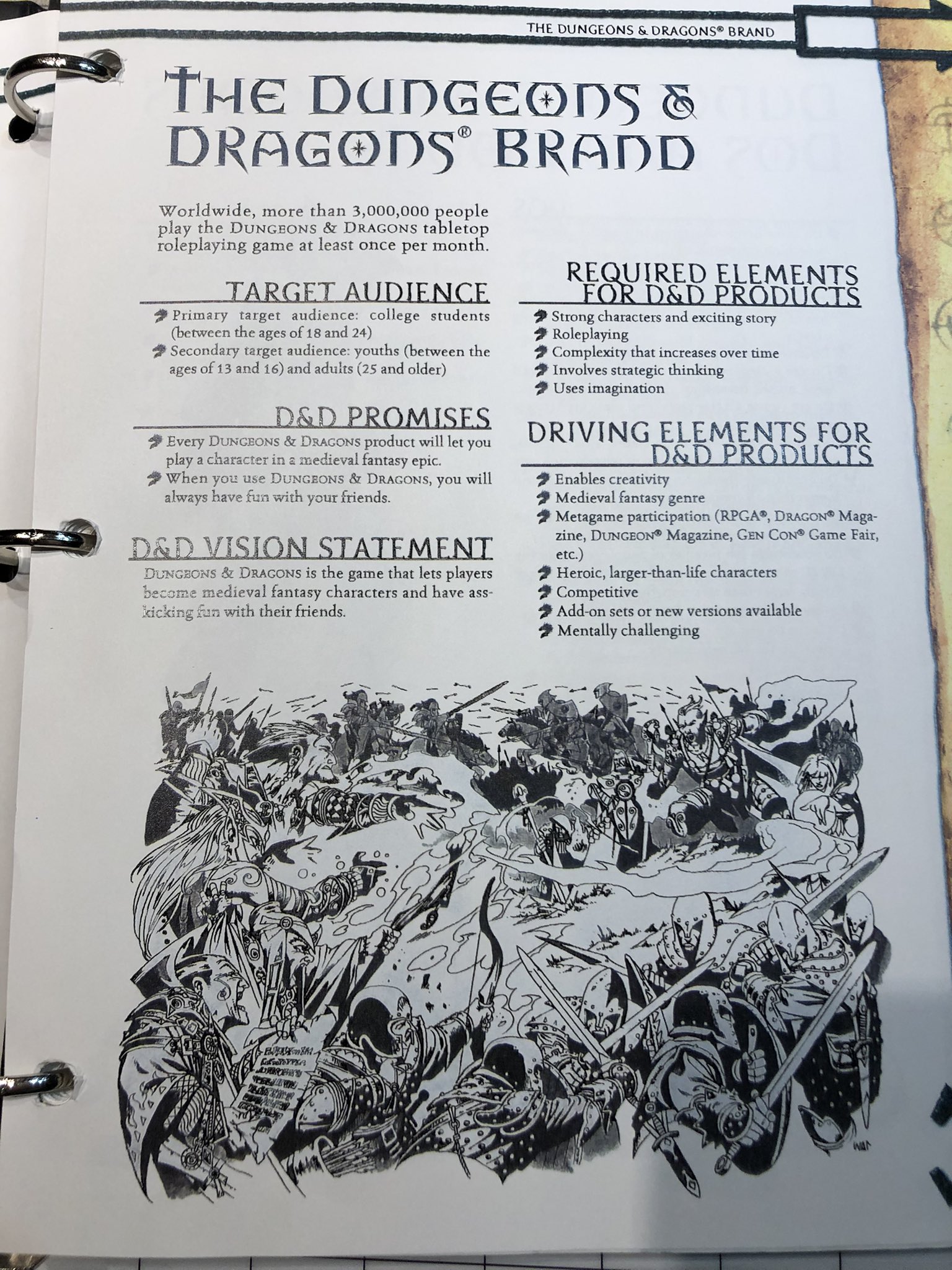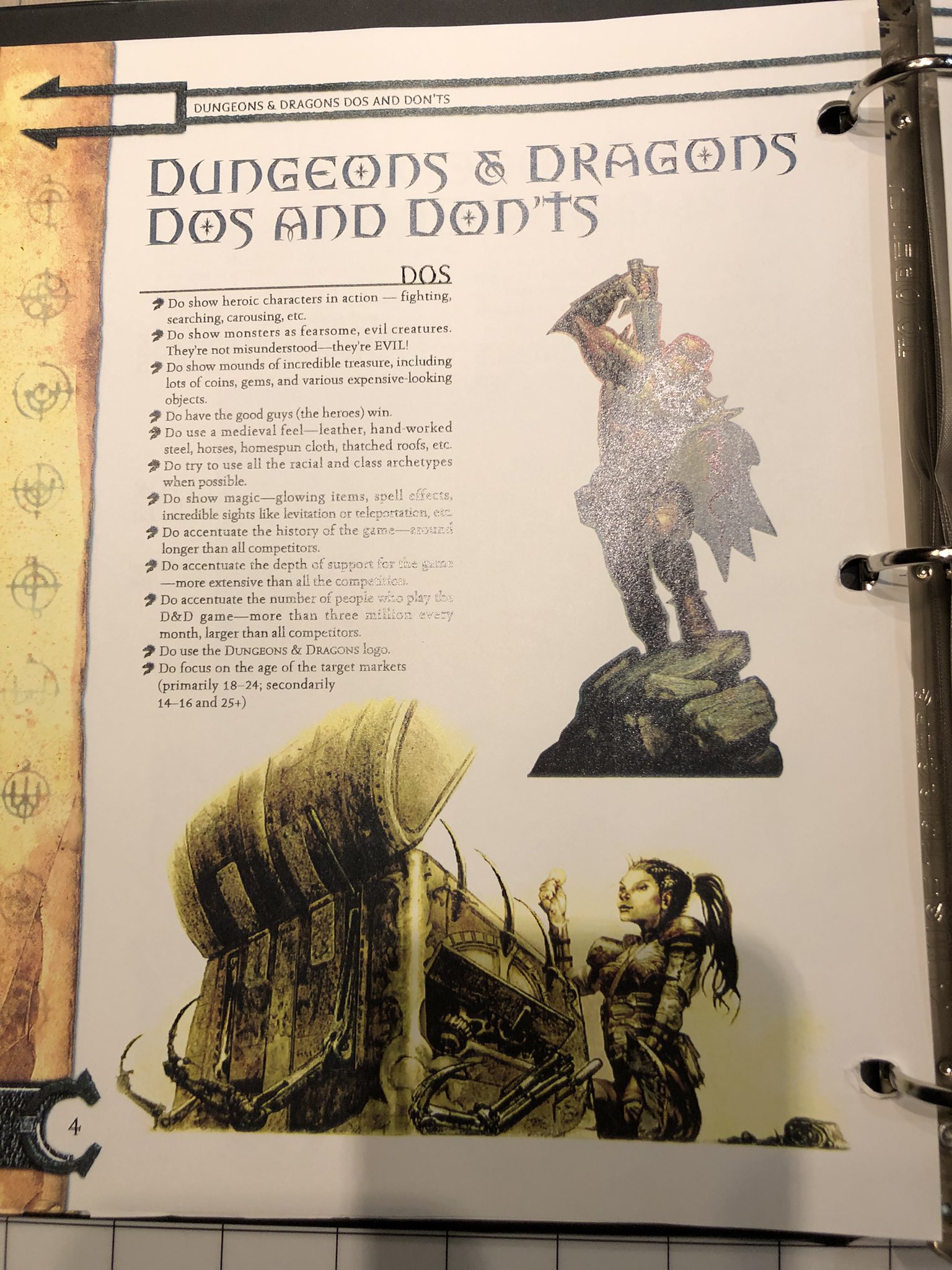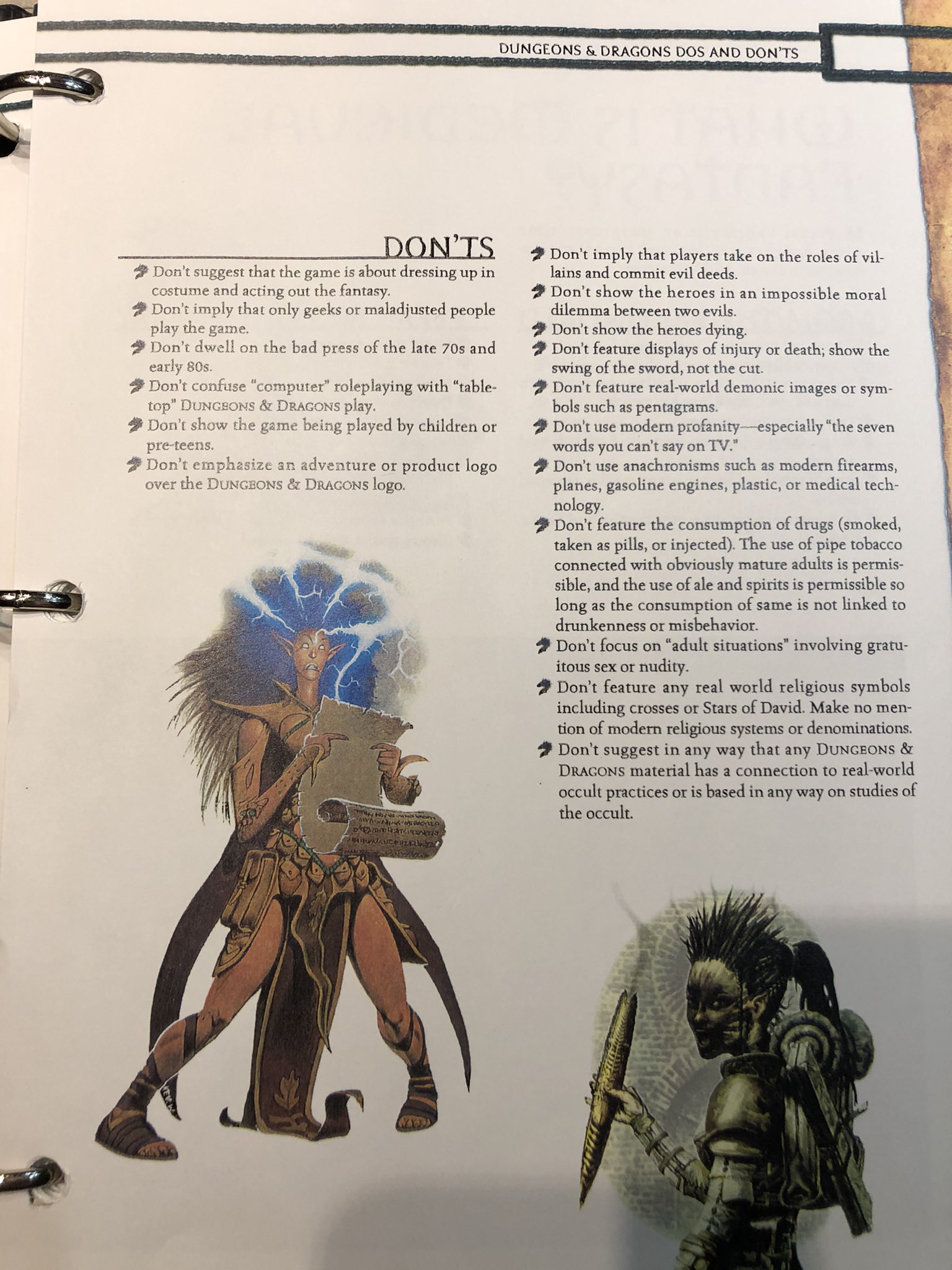 ​
Last edited by a moderator: