With Vecna popping back into the spotlight, I am reminded of this adventure that came out at the end of 2e.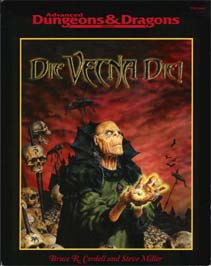 I'd only recently started playing D&D, but I remember it being advertised in Dragon magazine as a sort of apocalyptic "end of the world / edition" adventure. Here's a quick synopsis from Wikipedia:
Did anybody run this? What are your memories of it? Did you use it to transition from 2e to 3e?