Welcome to the DMs Guild Roundup - End of Year / New Year Edition! We have some gems for your treasure boxes today that we think you will get some play out of. Was the holiday season good? Did you put in a lot of table time over the last three months? Do you have some
DMs Guild
gems you would like to share or think we should review? Let us know in the comments. Also, take note that a few items below do help out charities.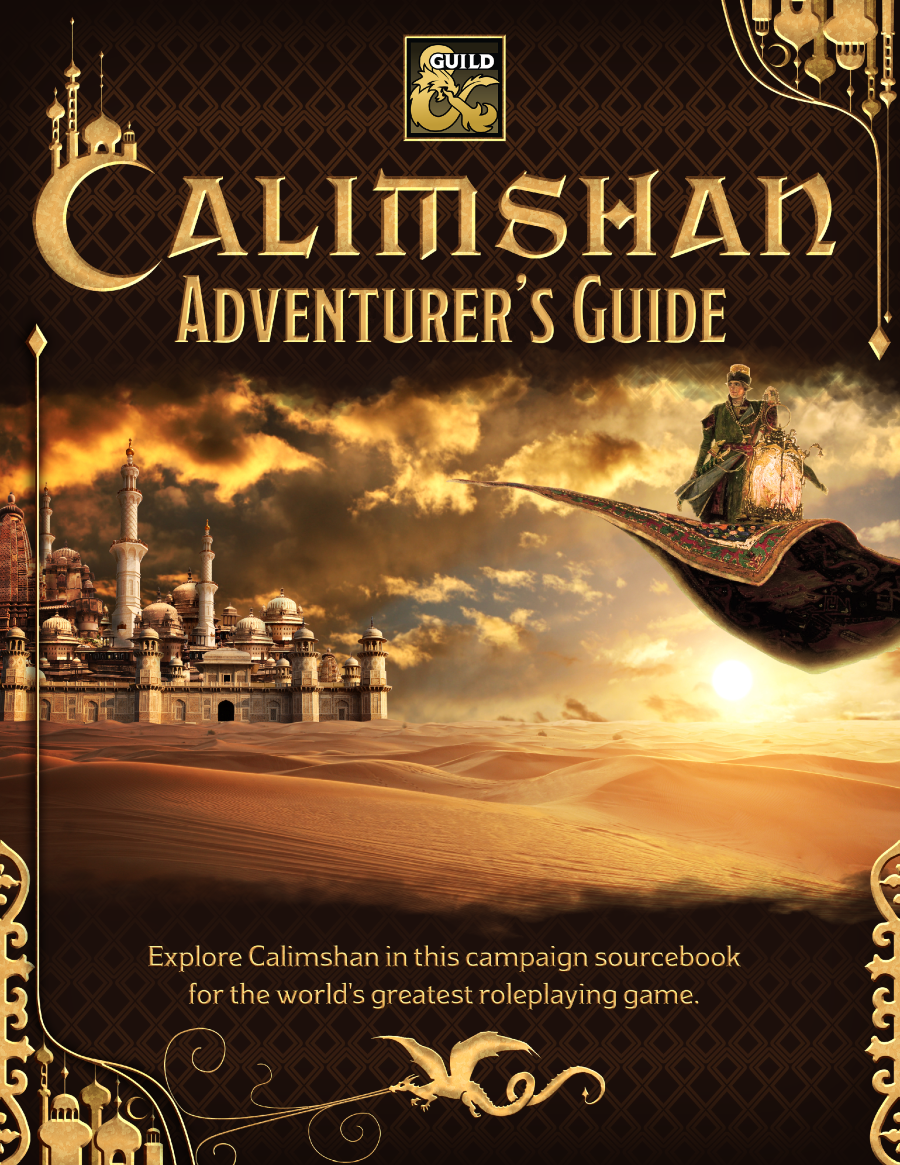 The Latest From Wizards & The Guild Adepts
Calimsham Adventurer's Guide By: M.T. Black
Fight Fire With Games From WoTC (Bushfire Emergency & Red Cross of Aus.)
Mordenkainen's Fiendish Folio Volume 1 From WoTC (Extra Life)
Top 5 Most Popular DM Guild Items
What Caught Our Eye?
The Palace of Pain's Pleasures (Fantasy Grounds)
By: Beatriz T. Dias, Travis Legge, Shaun Sides
A galvanice weird has torn apart an Izzet laboratory in the Blistercoils. The weird's path of destruction leads to Tin Street where the weird was spotted being subdued and taken aboard the notorious Palace of Pain's Pleasures, a mobile Cult of Rakdos performance stage. To return the weird to its proper owner and discover the mystery behind its bizarre behavior, the party must brave The Palace of Pain's Pleasures!
7Miniatures Paper Miniatures & Clip Art
By: Misosile Bushik (HIZIKI)
Print & Play ready paper miniatures for monsters.
The Guardian of Goldhammer's Vault By: Christopher J Foster
The elderly wizard, Gilda Goldhammer, has passed away and among her possessions is a page titled "The Vault" with a set of Teleportation Circle sigils and the note "Mind the Guardian". The circle leads to a deadly dungeon full of traps and puzzles; will the party be able to survive it?
Quick Take: The Enchanted
By R.G. Wood; Art By Hannah Tervo; A Grisly Eye Games Monograph
Are you a fan of the fey? Have you been looking for new backgrounds? Are you interested in exploring low-fantasy characters? Well R.G. Wood gives us all three in
The Enchanted
. This compact monograph offers some interesting options to the DM and players.
Note: This product was provided to EN World for review.
The Enchanted starts off talking about some options for a low-fantasy campaign. I thought this was interesting as it limits races, classes, and feats available to the characters. After talking low-fantasy, the authors present information on making unique backgrounds. They provide two examples, Feytouched and Fey Exile, and use the Far Traveler as an example of how to turn a current background into a unique one. The monograph wraps everything up with some hints at some future monographs from Grisly Eye Games.
A special shout out to the art, which I thought was evocative and on point.
Until next time!
Last edited by a moderator: