EN5ider
continues delving into the intrigue of
ZEITGEIST
with today's installment into the steampunk adventure path, bringing a narrative close to the 7th module in the series (expect a companion PDF filled to the brim with NPC and monster statistics later this month).
We are still all blown away by the success of the
A Touch More Class Kickstarter
and if you haven't given it a look yet, you've only go 4 days left to do so! If you think it might be right for your table, check out the free previews of the
geomancer
and
savant
classes then join the almost 2,000 people that have pledged over $91,000/£72,000 to make these books (and the cardcaster deck) a reality! Mind you
there will be not late pledges or pledge managers
because this Kickstarter fulfills rewards ASAP after the funding period ends, so you get in now or you don't.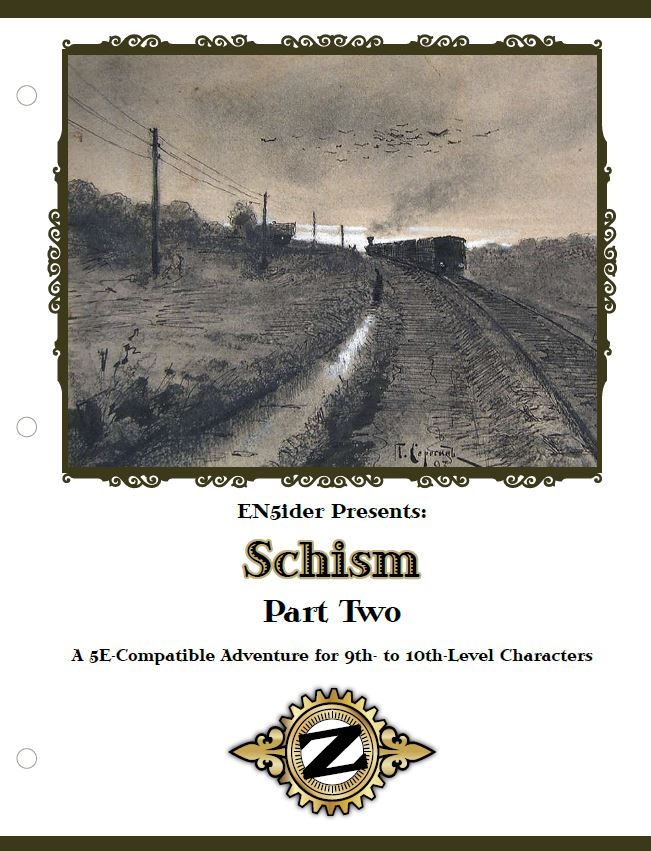 Lately on EN5ider:
Last edited: