Today
EN5ider
looks upon the unending ruination visited to three sovereigns from the ancient past, each cursed by circumstance or their fallen empires to walk the world long after watching their homelands fall to the sands of time.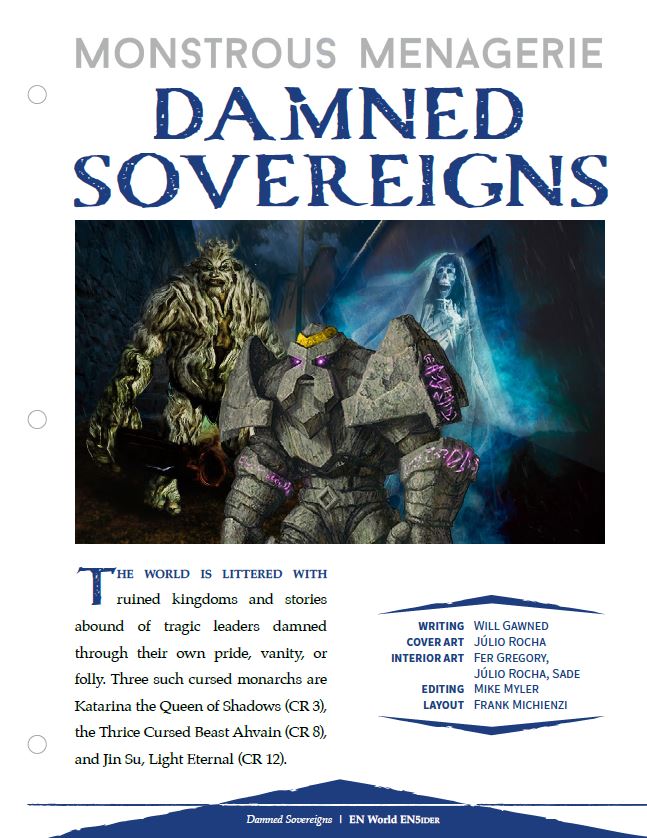 Free Articles
including a complete adventure, a sidequest adventure, and the smart-fighting savant character class!
Join EN5ider for Immediate Archival Access:
Pay as little as $1 each month to become a member and get
instant access
to the library of
340+ articles
at no extra charge!
Lately on EN5ider: