TSR alumnus Jim Ward is
auctioning two TSR Book Department Memos
. The original sheets are from his personal collection. "These are two memos from the 1990 book department they deal with what they wanted from the ravenloft set of books. I wrote a story for the ravenloft anthology, but never had time to do a ravenloft novel. The concept as developed by the design department was great fun and well worth playing."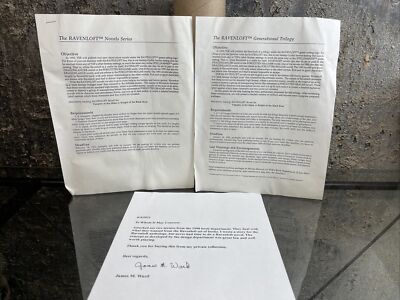 Jim worked at TSR in Lake Geneva for 20+ years.
TSR is the company which created
Dungeons & Dragons
, before it was bought by Wizards of the Coast.
Last edited: