A couple of weeks ago rumours surfaced that Fantasy Flight Games'
Star Wars
and other RPGs
were going away permanently
(this followed earlier reports of
layoffs at the company
). It looks like this is quite not the case, however -- instead, according to a presentation they did at the GAMA trade show this week, they'll simply be moving to owner Asmodee's imprint
Edge Entertainment
. So,
Star Wars, Genesys
, and
L5R
are safe!
Asmodee, the owner of FFG, already owns the company called Edge Entertainment based in Europe. This company will continue to print the existing RPG books, and produce new ones. Asmodee
acquired the Spanish company
in January 2017, which is known for its translations of tabletop RPGs.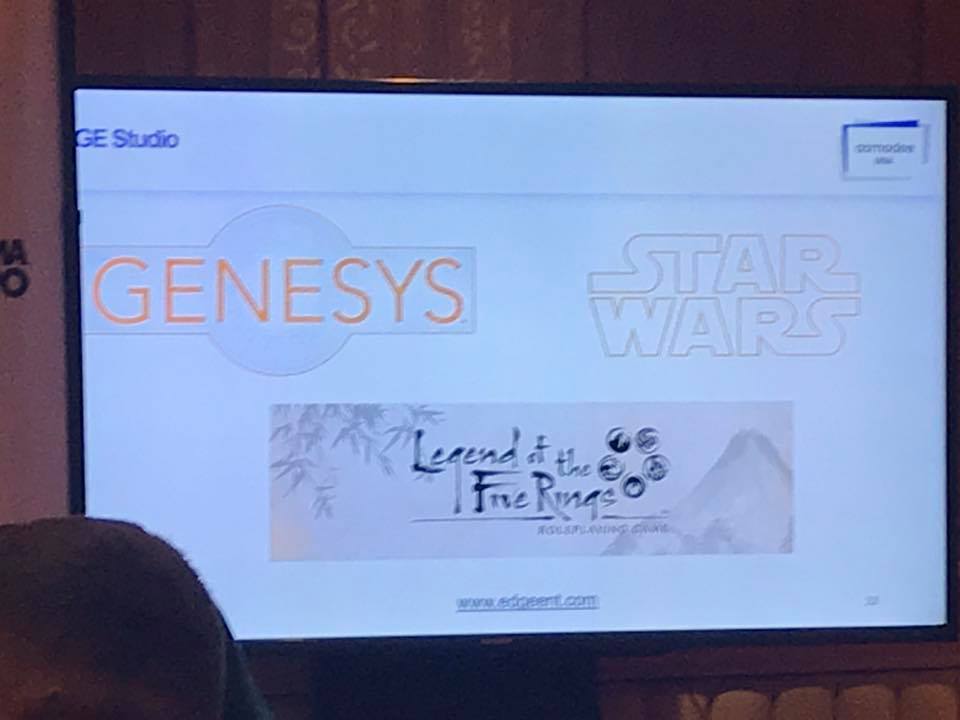 Last edited: