Hello everyone, Darryl here with this week's gaming news! Two books leaving D&D Beyond, a new documentary about
Dungeons & Dragons
,
Star Wars RPG
books getting a reprint, and more!
For a quick summary of the week's news, Jessica Hancock will bring you up to speed with
This Week in TTRPG.
Don't forget, you can keep up with all the week's gaming news in detail with
Morrus' Unofficial Tabletop RPG Talk
! This week, Morrus, Peter, and Jessica talk about million-dollar RPG Kickstarters.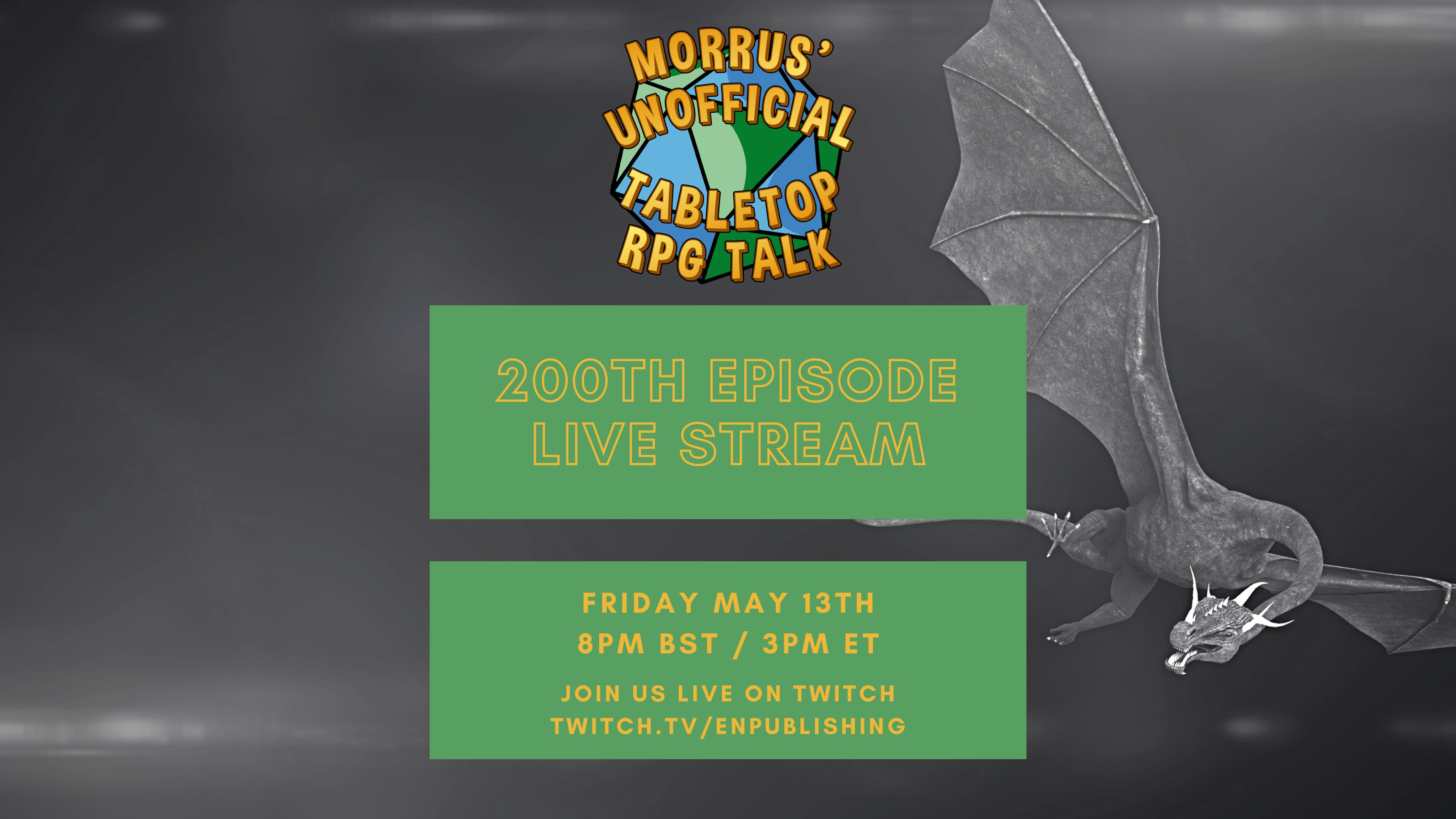 ​
Speaking of
Morrus' Unofficial Tabletop RPG Talk
,
the 200th episode is being recorded this afternoon LIVE
! Tune in on our
Twitch channel at Twitch.tv/ENPublishing
to watch the unedited version of the show and have a chance to win prizes.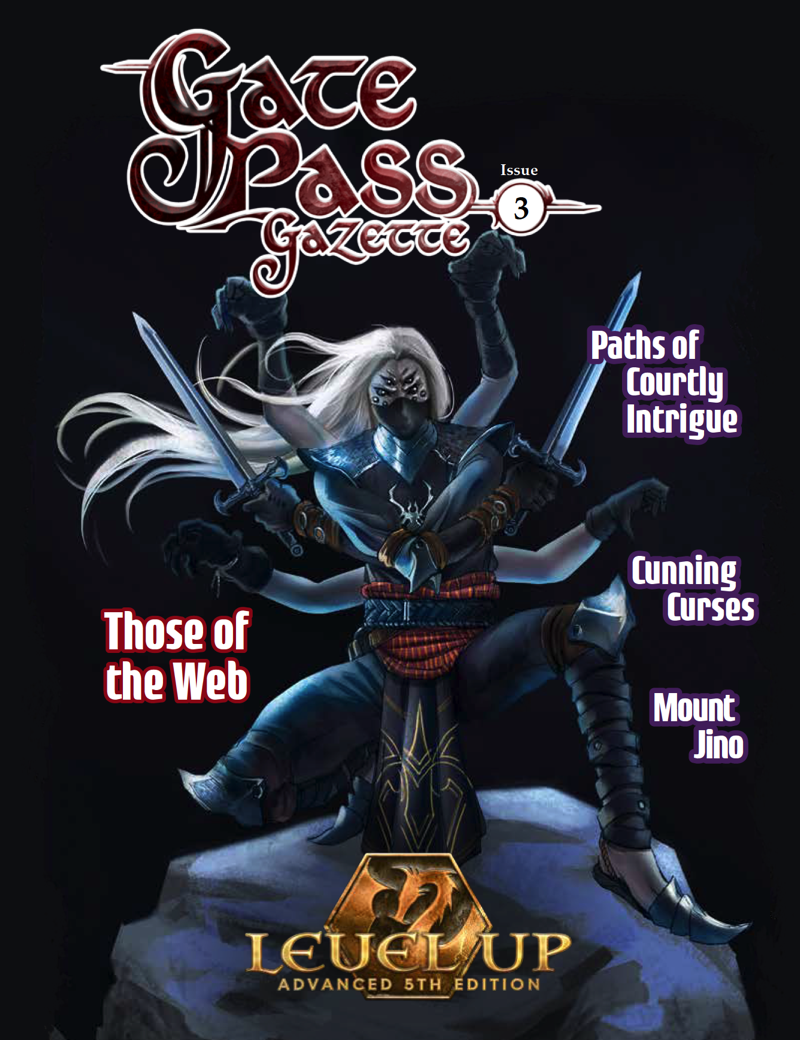 In case you missed it elsewhere on EN World this week: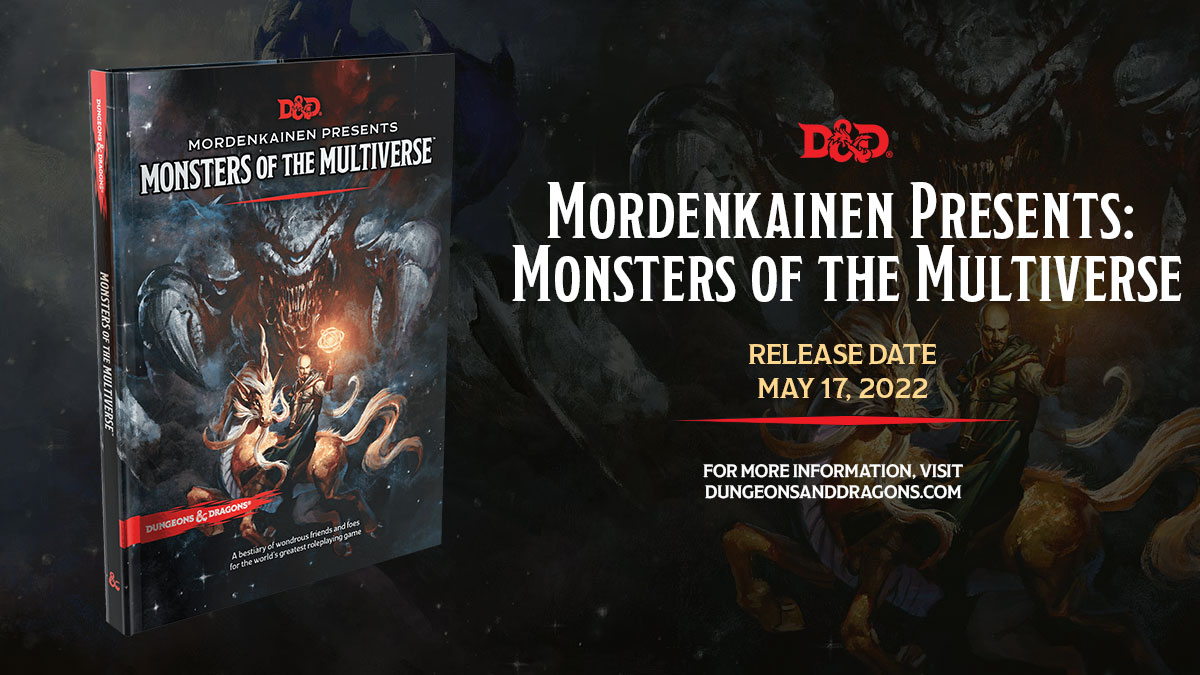 A big change is coming to the Dungeons & Dragons offerings available on D&D Beyond as two sourcebooks are leaving the service
. Kinda. Effective May 17, the books
Volo's Guide to Monsters
and
Mordenkainen's Tome of Foes
will be unavailable to purchase on D&D Beyond permanently. Those who have already purchased the books will continue to have access to them. The material from those two books isn't going away, though, as it will still be available in the new
Mordenkainen Presents: Monsters of the Multiverse
in a "streamlined and up-to-date" format. This means that all the player races and monsters will still be available, but the fluff and tables will not. Despite the timing, this change is unrelated to the Wizards of the Coast takeover of D&D Beyond on May 18 but solely related to the new release. No word yet if the physical editions will of those two books will go out of print, but
both hardcovers
are
still available on Amazon
and the
updated book, Mordenkianen Presents: Monsters of the Multiverse, is available for pre-order for its release next week
. The physical edition of
Monsters of the Multiverse
was
originally released in January as part of the Rules Expansion Gift Set
also featuring
Tasha's Cauldron of Everything
and
Xanathar's Guide to Everything
along with a custom DM's screen.

Edge Studios announced the new edition of Midnight with a brand-new trailer for the game
. The new edition titled
Midnight: Legacy of Darkness
will be updated to "modern 5th edition D20 rules" and cast the players as freedom fighters, rebels, and renegades in a world where the evil god has already won the war of conquest and taken over. The 372-page book will feature a new heroic path system, thirteen new race options, new feats and spells, and an extensive guide detailing the world of
Midnight
. The original version of
Midnight
was originally released in 2003 as an OGL 3rd Edition product by Fantasy Flight Games with the second edition updating the setting to 3.5e rules and incorporating information from the sourcebooks. Edge Studios is the sister company of Fantasy Flight and took over the tabletop roleplaying production when FFG was acquired by Asmodee.
Midnight: Legacy of Darkness
is set for release on May 27.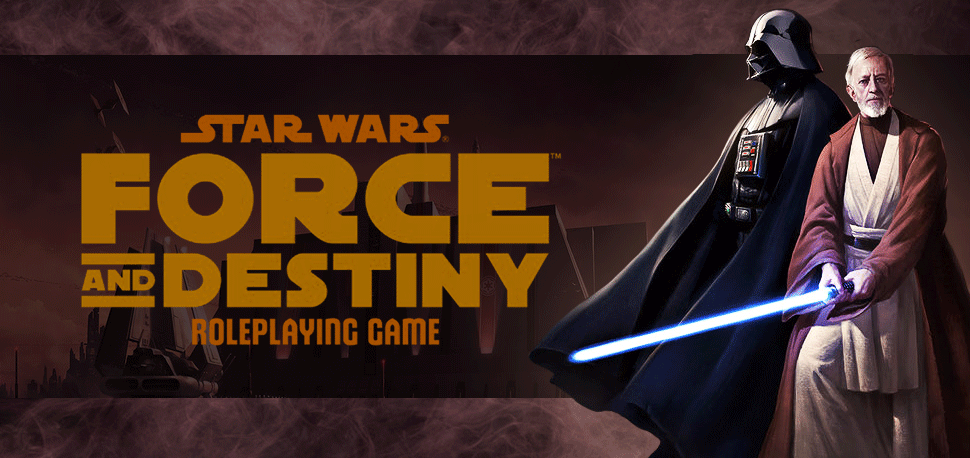 Speaking of Edge Studios, the company announced new reprints of Star Wars licensed titles previously published by Fantasy Flight Games
. The reprinted books are
Edge of the Empire
core rulebook,
Force & Destiny
core rulebook, the Edge of the Empire sourcebooks
Lords of Nal Hutta, No Disintegrations,
and
Special Modifications
, the
Force & Destiny
sourcebooks
Chronicles of the Gatekeeper, Nexus of Power, Ghosts of Dathomir, Savage Spirits,
and
Knights of Fate
, and the common universe sourcebooks
Dawn of Rebellion, Rise of the Separatists, Collapse of the Republic,
and
Starships and Speeders
. Many of the books for the game became difficult to find even before the handover of the property from Fantasy Flight. Edge Studios states the reprinted books are currently at the printers with "no appreciable differences from the last versions" and that they "hope to be shipping out to our fans soon".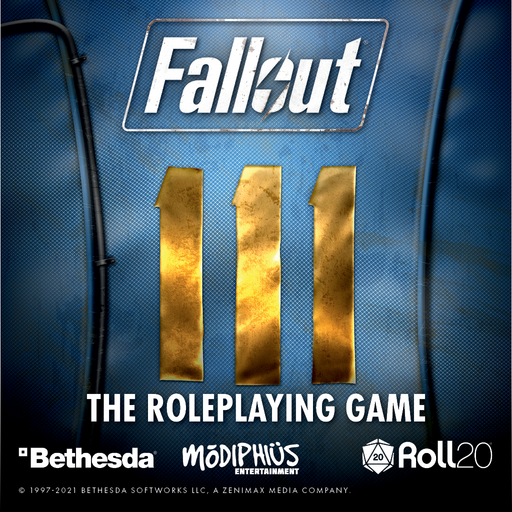 Modiphius and Roll20 announced the launch of Fallout: The Roleplaying Game on the virtual tabletop platform
. The core rule bundle includes the core rules, an art pack, and an adventure module with all the rules needed to run the 2d20 System based game licensed from the Bethesda video game. In addition to the books in digital format, the game includes VTT access to all 78 statblocks in the game, over 800 items (weapons, armor, mods, chems, and more), 94 perks, 6 origins, and 140+ custom handouts and tokens. The included module
With a Bang or a Whimper
is already set up for Roll20 and ready to use. The bundle is available now for $50.34.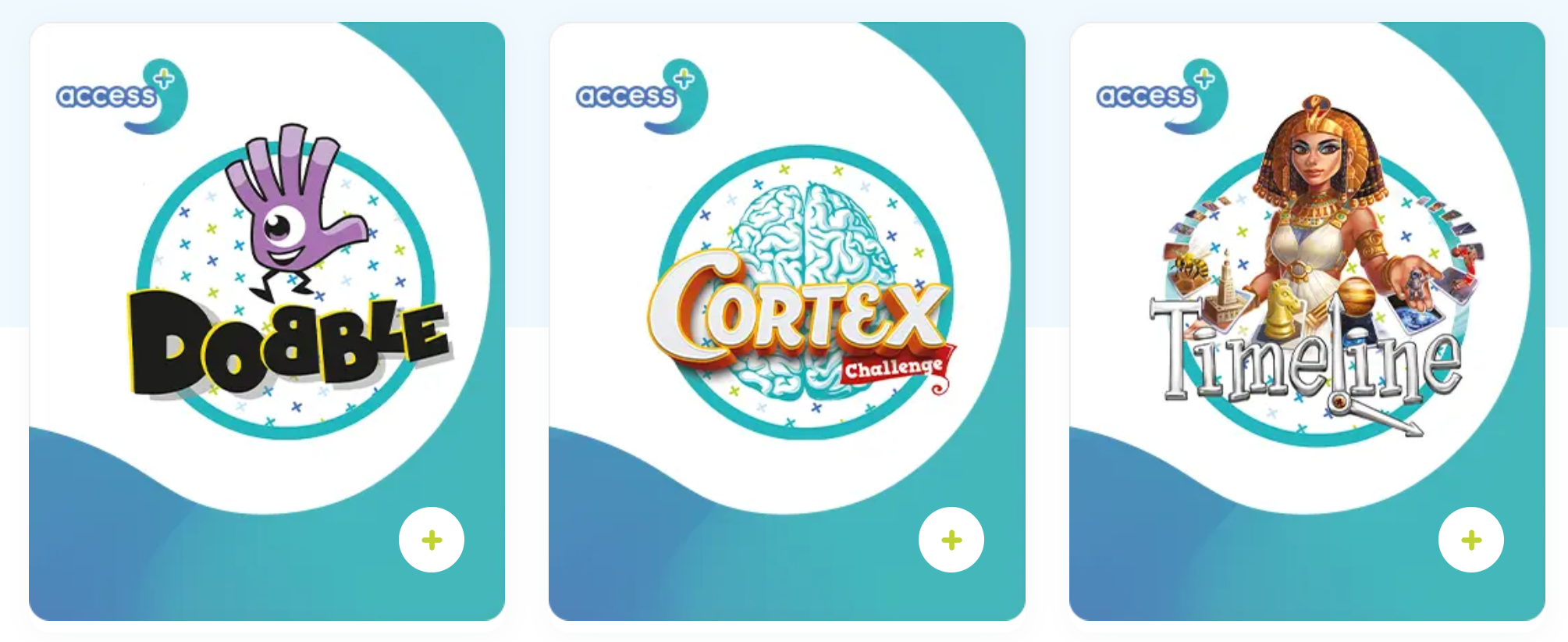 Asmodee launched a new studio called Access+ with the goal of adapting popular Asmodee games for increased accessibility
. The studio comes from Asmodee Research data collection in consultation with clinical experts to create versions of their games for use in therapy for players with cognitive disabilities. From the website:
We believe that everyone, no matter their condition, should have access to the enjoyment and benefits of board games and the happy moments they create. Consequently, we launched the Access+ studio in 2022 with the aim of providing equal and inclusive access to board games.

To make its games as universal as possible, Access+ works with healthcare professionals to develop a line of games adapted to people living with cognitive disorders.

To develop this line of products, Access+ studies all the benefits games offer (cognitive, emotional, social, behavioral, etc.), based on scientific research, the input of professionals and studies conducted on players. The team then selects the games with the most relevant benefits, reworking and adapting the materials used, the rules and the levels of difficulty to make the games accessible to as wide a range of people as possible.

The games in the Access+ line are designed to stimulate cognitive functions, spark positive emotions and foster social ties while offering players the opportunity to discover, or rediscover, the pleasure of playing together.
Accessibility features will include larger and easier to hold cards, adapted rules, different difficulty options, and a single-player version to promote autonomy. The first slate of products include
Spot It!
,
Timeline
, and
Cortex Challenge
(unrelated to the TTRPG system of the same name) which are set for release this year in France, Belgium, and Canada with a worldwide launch scheduled for 2023.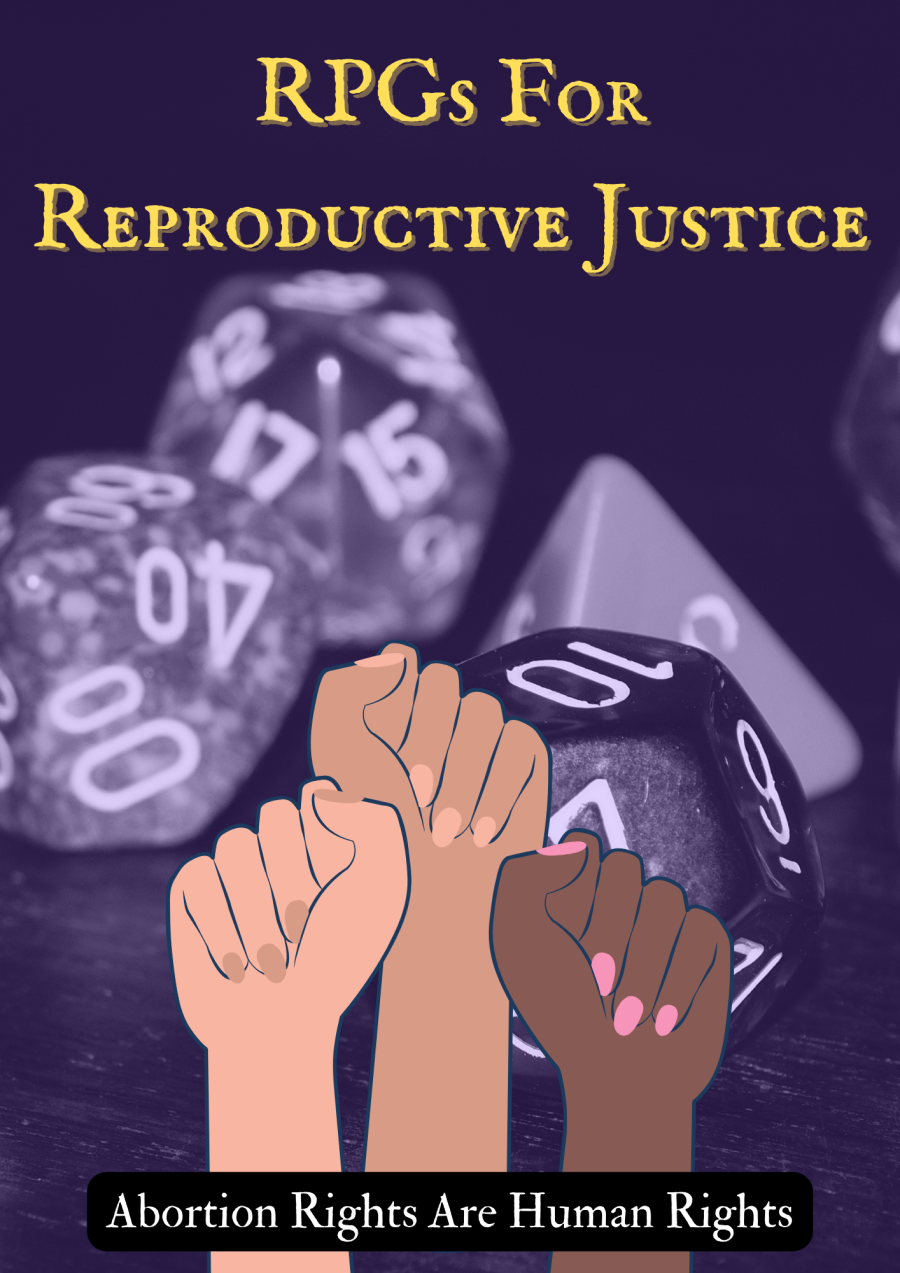 While several charity bundles benefiting reproductive health in America have popped up already (which I'll go into more detail this weekend in my
RPG Bundles, Freebies, and Sales News
column),
the big one for roleplaying games is the Hydra Cooperative RPG Bundle for Reproductive Justice available on DriveThruRPG
. The bundle features over sixty different RPG titles for a variety of different game lines ranging from adventures to sourcebooks to core rulebooks and more. And I swear more at least a dozen more titles were added since I looked at this first earlier in the week. As of writing, this bundle offers $581.99 worth of books for only $25.00 with all proceeds going to the National Network of Abortion Funds. According to a post from the publisher, this bundle will be available for "about two weeks or so" meaning you've got until around May 24 (give or take a day or two) if you want to pick it up.
The Science Fiction and Fantasy Writers of America have joined with the charity Worldbuilders to auction off several gaming items as a fundraiser
. First up are two sets of the
Mistborn Adventure Game
books based on the works of author Brandon Sanderson and signed by designer Alex Flagg. Next are three sets each containing three different postcards for
Munchkin
signed by artist John Kovalic. There's also an original
Munchkin
card drawn by John Kovalic. Onyx Path's Eddy Webb is auctioning off four separate sets for a game of
Pugmire
while Matthew Dawkins has four separate seats for a game of
They Came from Beneath the Sea
. Finally, there's a copy of
Return to the Stars
signed by Mark Sabalauskas. The auctions are open until May 16 at 3 PM Eastern and proceeds will benefit "SFWA programs that positively influence the future of the science fiction and fantasy genres".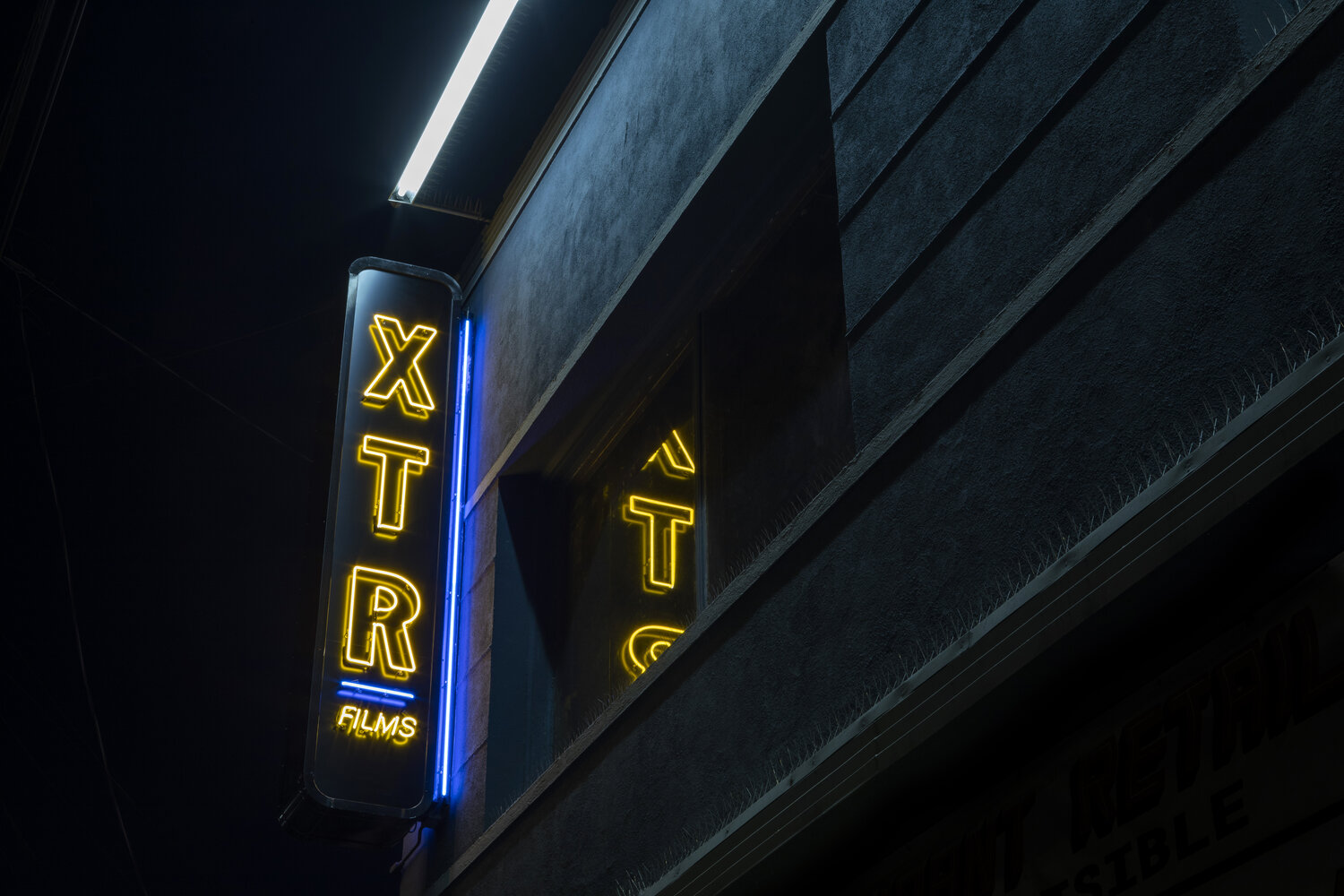 Documentary film studio XTR announced a new documentary about Dungeons & Dragons currently in production
. The new film titled
Role Players
is billed as the definitive documentary on D&D with never-before-seen archival footage and interviews with celebrity fans. The documentary will be directed by Morgan Jon Fox, who is currently working on post-production for the documentary
The Hobby
about the collectible card game industry. XTR formed in 2019 and has produced or distributed dozens of documentaries since then on subjects ranging from Latin American astrologers to the American Civil Liberties Union legal battles to actor David Arquette's return to professional wrestling to the 2018 wildfires in California. There is no release date for
Role Players
at this time.
That's all from me for this week! Don't forget
to support our Patreon
to bring you more gaming news content. If you have any news to submit, email us at
news@enpublishingrpg.com
, and you can get
more discussion of the week's news on Morrus' Unofficial Tabletop RPG Talk
every week. You can
follow me on Twitch to get notifications when I go live,
subscribe to Gamer's Tavern on YouTube for videos on gaming history, RPG reviews, and gaming Let's Plays
, or you can listen to
the archives of the Gamer's Tavern podcast
. Until next time, may all your hits be crits!
Note: Links to Amazon, Humble Store, Humble Bundle, and/or DriveThru may contain affiliate links with the proceeds going to the author of this column.