Following its recent
Pathfinder 2E
and
World of Darkness
announcements, new tabletop tools platform Demiplane has revealed that Free League's array of games will be joining them.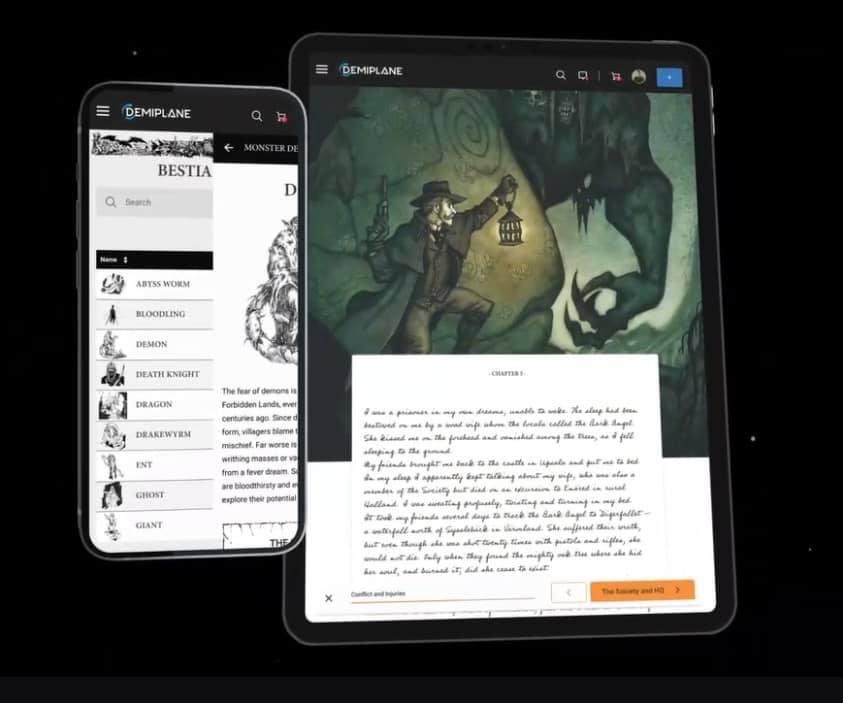 Demiplane's Adam Bradford (co-founder of D&D Begind) about the new endeavor and shows a trailer.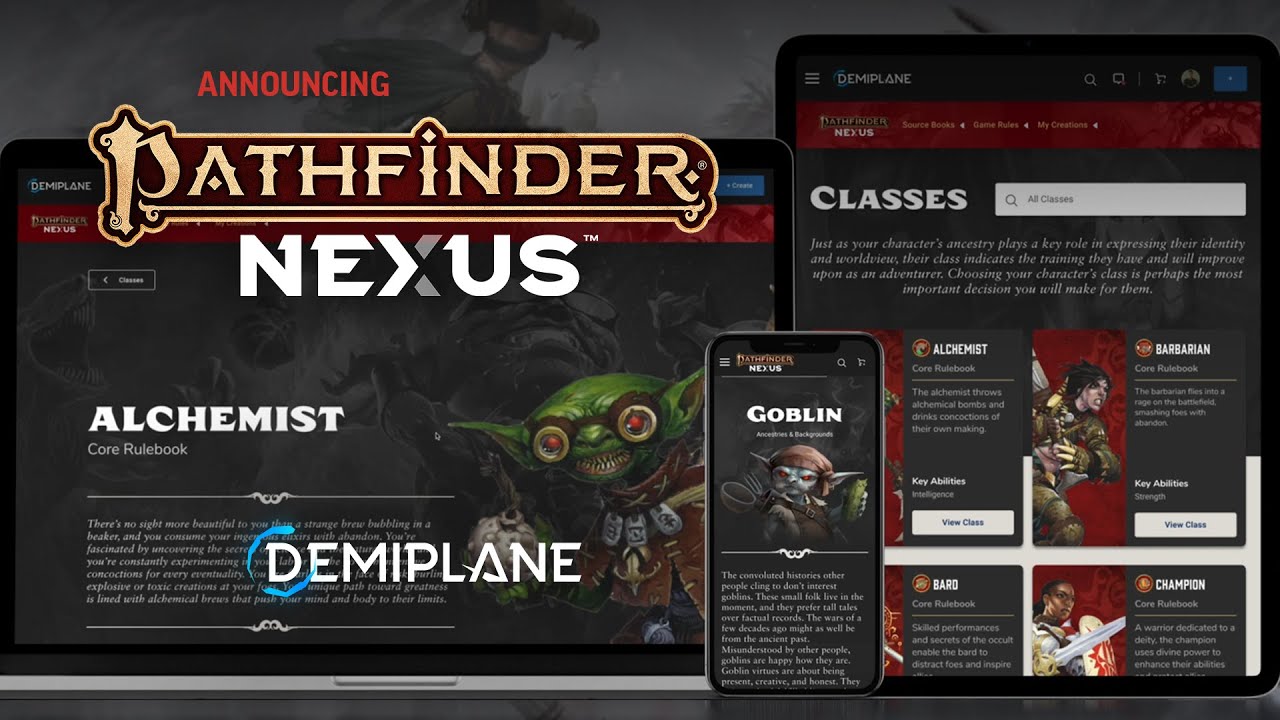 Paizo has just announced a partnership with Demiplane to create a D&D Beyond-style digital toolset for Pathfinder 2nd Edition. Demiplane (which is described as "a leading digital platform for tabletop roleplaying fans") was launched last year. Its Chief Development Officer is Adam Bradford...

www.enworld.org
With D&D Beyond's owner Fandom working hard on its acquisition Cortex Prime, along with various licensed properties for use with tabletop RPGs, such as
Tales of Xadia
, Demiplane looks to be setting itself up as a competitor by powering everything
except
D&D.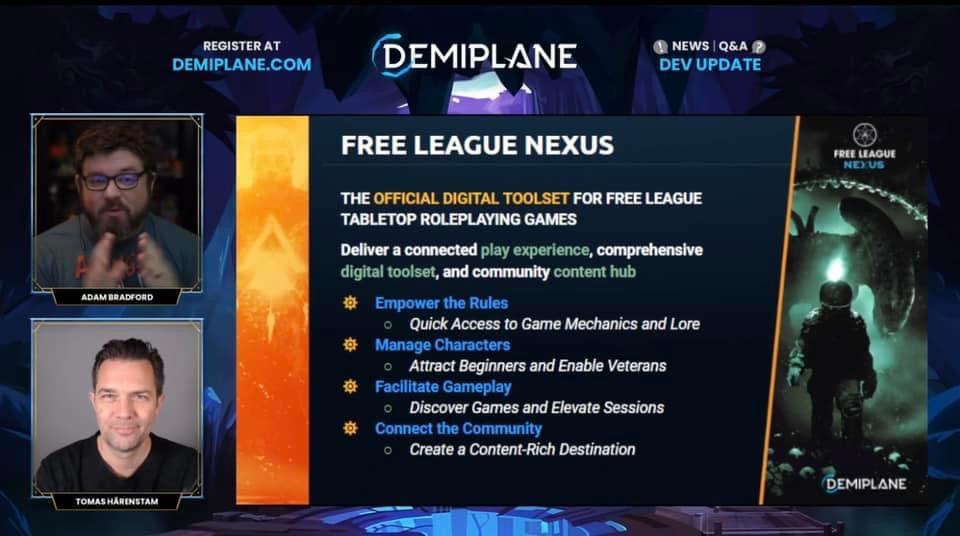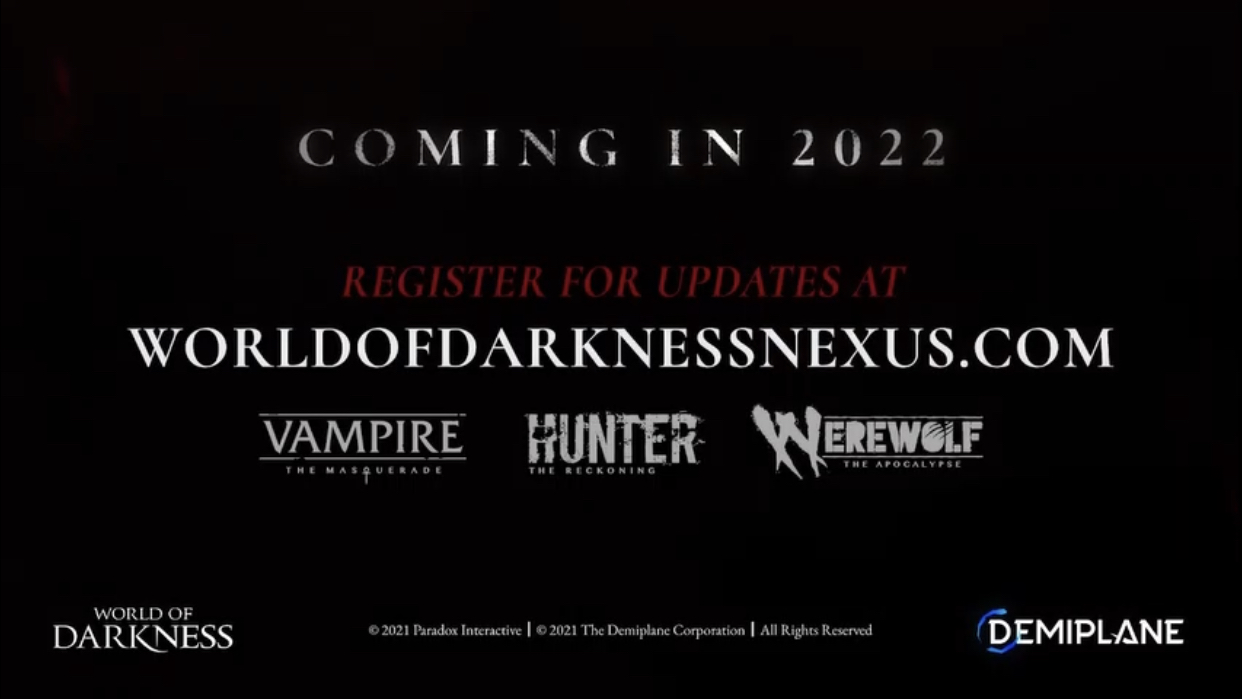 Demiplane - the company which recently announced the Pathfinder Nexus - is working on a World of Darkness Nexus, covering Vampire: the Masqeurade, Hunter: the Reckoning, and Werewolf: the Apocalypse! Demiplane's lead developer is Adam Bradford, co-founder of D&D Beyond...

www.enworld.org
Last edited: