So, it's been several days since we got the fresh dopamine rush of new D&D product announcements, so clearly it's time to begin the cycle of speculation up again!
I've been mulling over some future possibilities, and then I saw this nugget:
"According to Winninger, the D&D Team is "particularly excited for [the slipcase] format," and that we were "likely going to see several things in that format" in the coming years."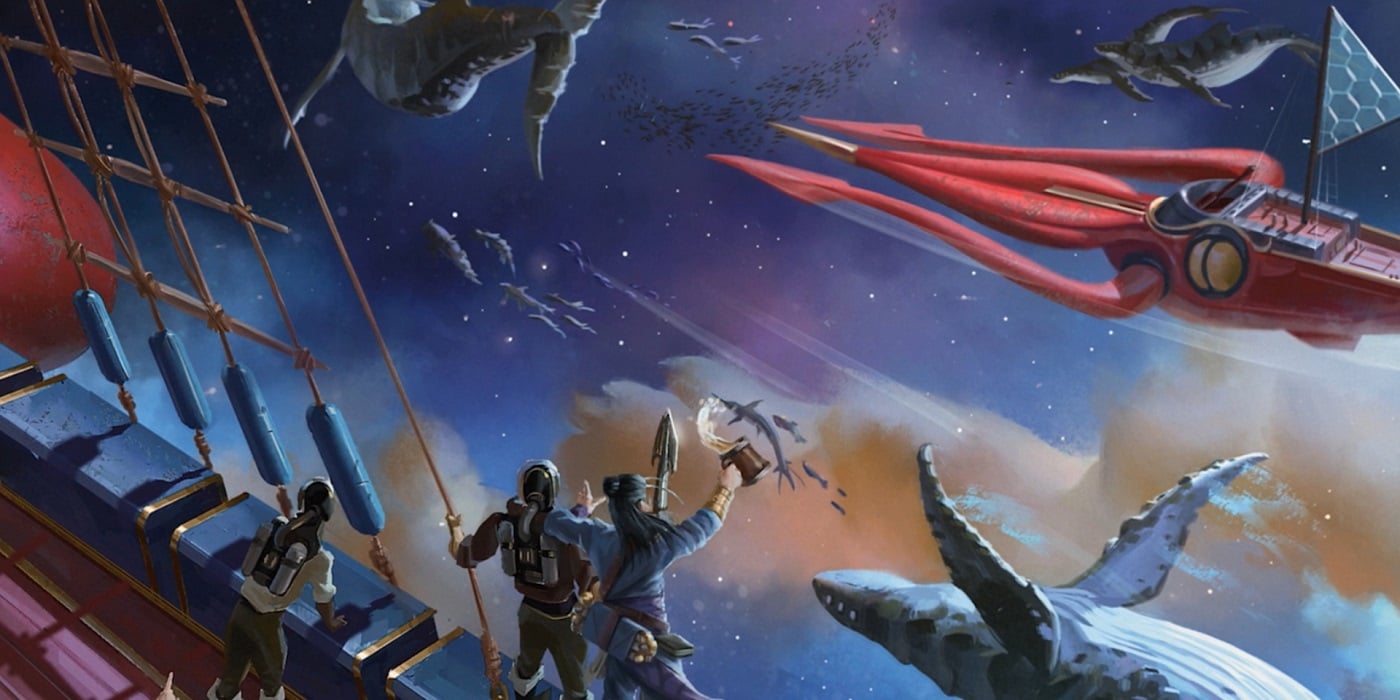 The head of 'Dungeons & Dragons' revealed that more 'slipcase products' are in the works. Here's what we know about the Spelljammer slipcase.

www.belloflostsouls.net
In addition to this, Winninger said on Twitter that if the battle game "Warriors of Krynn" is successful, they will look at bringing it to other Settings and expanding it.
We know that there is a classic Setting product coming in 2023, a "revisit" to a Classic Setting already covered in 5E for the 50th Anniversaryin 2024 alongside the rules revision, and two brand new Settings thst are not Magic related in development (we also know that the latter are not the Radiant Citadel, because Winninger said so).
In terms of Settings that might be coming in 2023, I think it is safe to eliminate any licensed Setting from the games history, such as Lankhmar, Rokugan, or Hyperborea. It qlso seems reasonable at this point to not expect microsettings, like Ghoatwalk, Jakandor, Nentir Vale, or Council of Worms (but they might have a future with this slipcase model!).
With those caveats, it seems to me that there four viable candidates for the 2023 Classic Setting product: Birthright, Dark Sun, Mystarra, and Planescape.
The candidates for the classic "revisit" would seem to be the Eberron, the Forgotten Realms, and Greyhawk (because Ghoats of Saltmarsh counts as a visit).
Given the excitement from the D&D studio for the slipcase model and the battle game model, I would also see these as falling into two groups: "Slipcase Settings:, and "Battle Game Settings".
Slipcase Settings
it seems to me that Planescape and Greyhawk would be good candidates for slipcase products similar to the Spelljammer set.
Planescape could provide a Planar & Sigil Gazateer, a Planar Monster book, and a tour of the Planes Adventure book, with a poster map of Sigil and the Outlands plus DM screen with Planar info. This could cover most of the basis of the original box set, and plug into most DMs games.
Greyhawk seems like it would also fit this format well for a r: a Gazateer covering more than the original Folio, a book of old school weird Gygaxian Monsters, and Ruins of Castle Greyhawk as an adventure. This seems like it would be perfect as a 50th Anniversary product.
For a revisit, a slipcase set in Ebwrron for Xen'drick might be fun as a dark horse.
Battle System Settings
Dark Sun was initially conceived as a showpiece for the AD&D Battle System war game for mass combat scenarios, with the development codename "Battle World." An Adventure pitting the PCs against the Sorcerer Kings, with an attendant Battle Game tie in seems entirely fitting.
Similarly, Birthright is intimately tied to domain management and large-scale warfare. A book combining Scion PCs ruling domains with a Battle Game tie in would seem appropriate.
Mystarra also has ties to Mass Combat systems, through the War Engine of the Companion Set. This might make Mystarra a solid dark horse candidate.
Anyways, interesting to see what WotC does with these new models moving forward.