The
spellbook cards from Gale Force 9
were generally positively received, but they did have their fair share of criticism. Gale Force 9 has heard that criticism, and is updating the cards. The new ones have rounded corners, and a concentration notation, which were the two main complaints about the cards. These new cards should be headed to stores right about now. Finally, tow missing spells have been added, and small add-on packs will contain archetype cards. (Thanks to
Jeremy
for the scoop).
Here's GF9 on the new cards:
Hey everyone,

The new versions of the cards should be making their way to stores now.

To answer some of your questions, These cards will have a large C (in a coloured diamond) in the duration field to denote spells that require concentration.

The easiest way to identify the new cards also relates to one of the issues people had, the sharp corners. The updated cards will have lovely rounded corners on them.

In regards to ritual tags, you'll find that ritual spells have always been labelled as such. On each card, directly underneath the spell's name, is a line that reads, "1st-level divination (ritual)" to use Detect Magic as an example.

Finally, the two spells that were missing (Destructive wave for Paladins, and Mislead for Arcane casters) have been put back in their rightful place.

And in some exciting news. We've heard the complaints from people who are disappointed that archetype cards are missing from the decks (Light Cleric's Fireball etc.) so we are currently looking at ways that we can produce small, add-on packs that will contain these cards.
​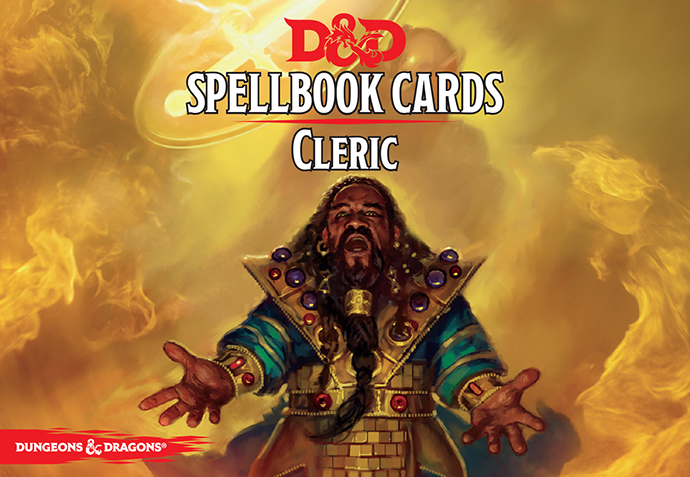 ​