Hello, firstly, if the Mods need to move this fair enough, I couldn't find a specific forum for this issue.
I am hoping someone can help. I have emailed Drivethru but perhaps someone on the forums here has a quick solution.
I am about to upload a new pdf and I want to enable the Print on Demand option. I downloaded the Cover Template for an 8.5" x 11" book. So far, so good.
However, the front and back cover 'gaps' in the template (where you set your image) are only 8 inches wide, when they should be 8.5".
To show exactly, I have dropped a grid over it, with the grid space in inches. Note how the cover is 11 inches tall. But only 8 inches (or 8.1 inches) wide. I squeezed the cover to narrow it, but surely I shouldn't have to do that when the book itself will be 8.5 wide.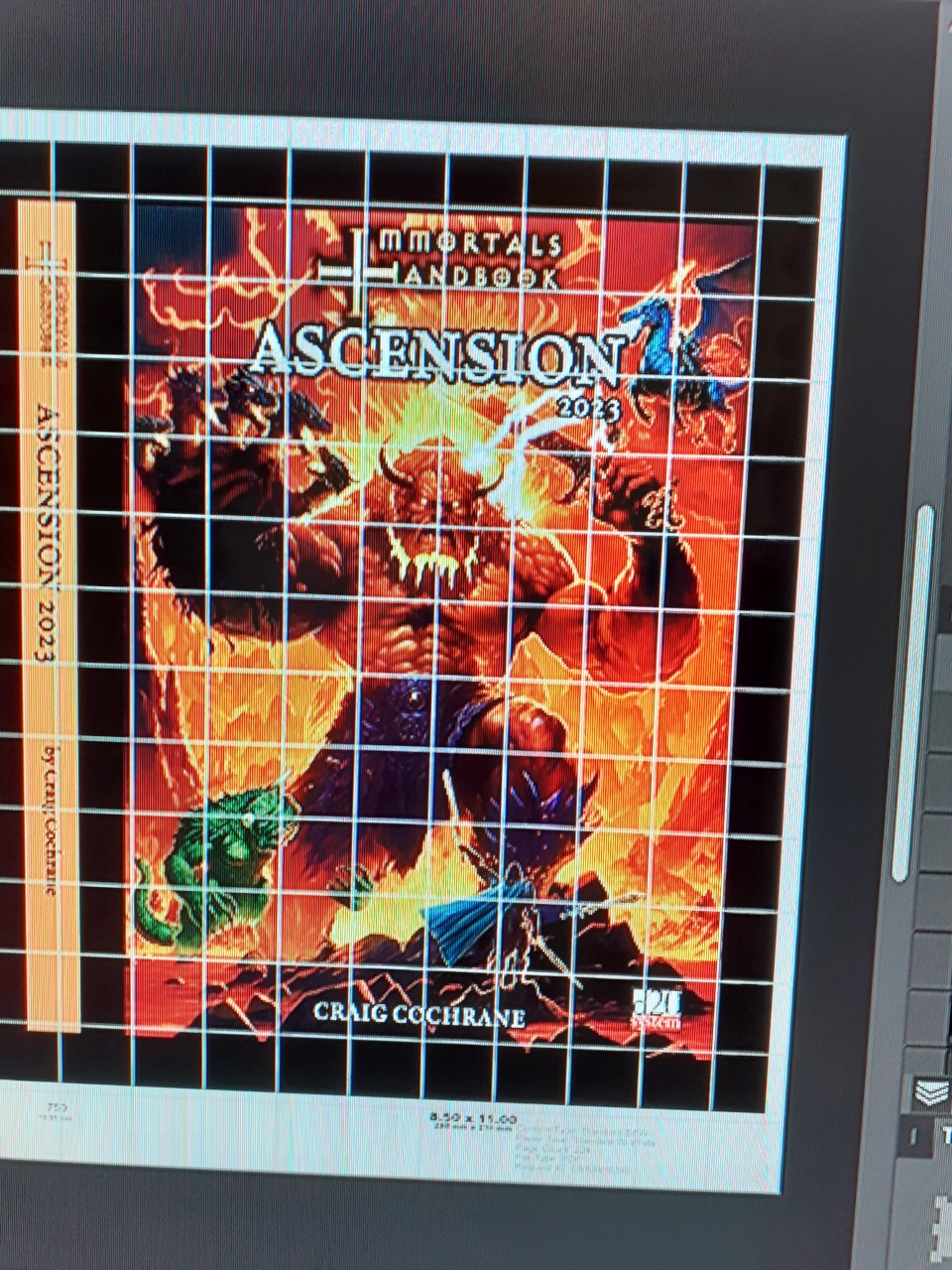 Has anyone here used these Cover Templates before? Any advice would be appreciated.