Boy Scouts and Girl Scouts both teach gaming elements as optional badges to their membership. But when it comes to introducing role-playing games, they each take a different approach. With the recent announcement about Boy Scouts accepting girls as members, it's worth reviewing how the two organizations are teaching kids about gaming.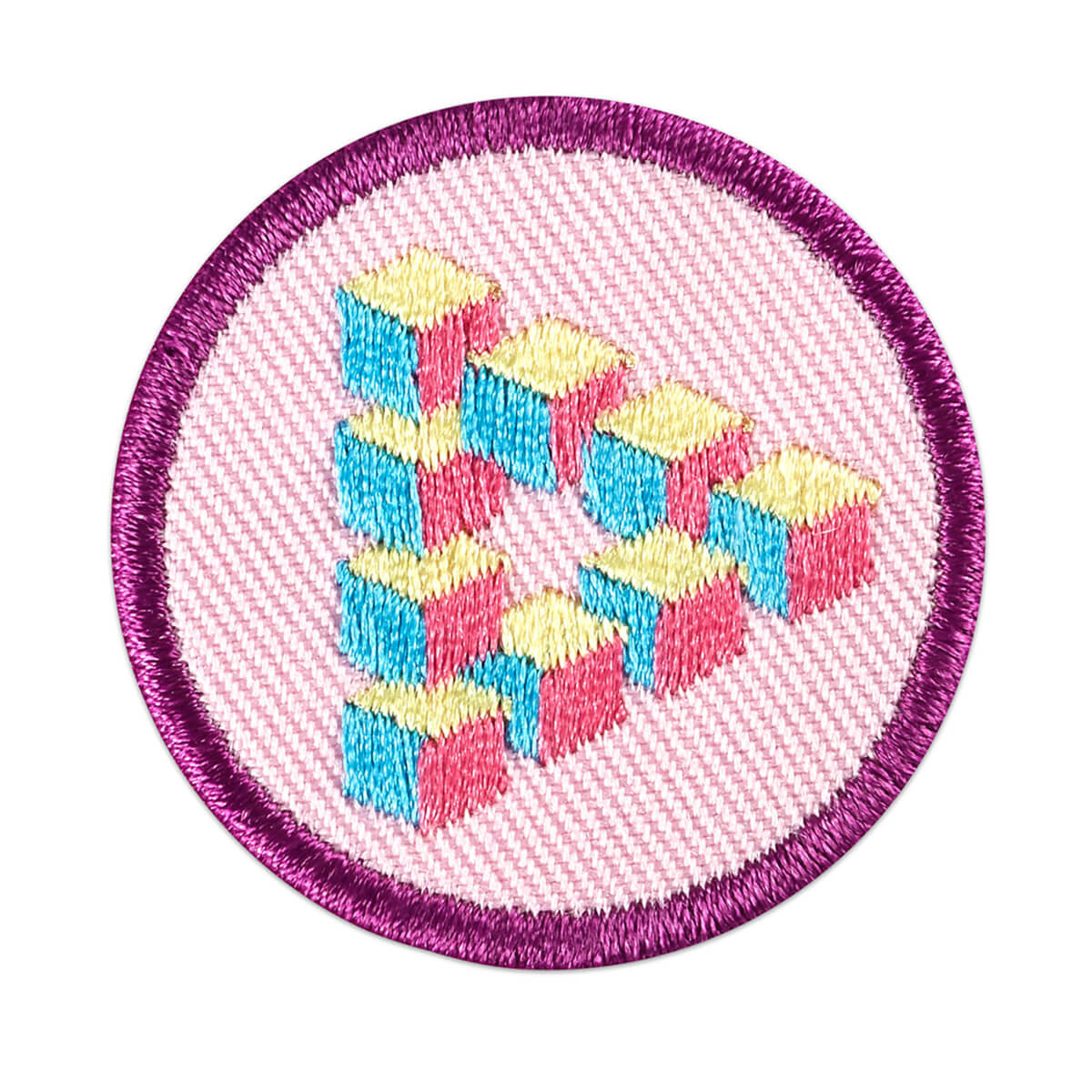 Here's the other articles in this series:
[h=3]
Girl Scouts and Gaming
[/h]Girl Scouts features several badges that are tied to tabletop and role-playing games, including
Playing the Past, Making Games, Board Game Design Challenge
and
Game Visionary.
The
Playing the Past
badge is specifically about role-playing:
Dream up a character: a girl or woman who lived in another time period. Maybe a poodle-skirt-wearing Girl Scout from the 1950s, a Wild West cowgirl, a medieval duchess, or a Japanese princess from long ago? You can be someone who really existed or a historical woman from your imagination. Give yourself a new name and get ready to live history!
The
Making Games
badge makes just about any game:
You can have fun without a computer, a deck of cards, or even a ball. Games are everywhere when you use your imagination to make them up! Try this badge, and you and your friends will never be bored again.
The
Board Game Design Challenge
badge is more about traditional spinner games:
Engineers are people who like to know how things work. They design and build things people use every day, like computers, phones, roads, bridges and cars. They use their imaginations to solve problems and create new products. Create board games and engineer your own game spinner using GoldieBlox.
The
Game Visionary
badge emphasizes game development:
This badge is your chance to build friendships and community networks by leading a series of fun, inventive, and challenging games. Use your vision -- of what's surprising, fantastic, team-building, and most of all, fun!—to invent some unforgettable activities. Making games is about pushing boundaries of creativity and possibility. It's not just about thinking outside the box, but getting rid of the box altogether. Enjoy exploring your imagination.
The steps are more outdoor-oriented, ranging from breaking the ice, to imagining all the world's a board, to creating a physical challenge and puzzles, and making an ultra scavenger hunt. Of all the steps in achieving the badge,
Imagining the World's a Board
comes closest to role-playing -- although it's more Live Action Role-Playing:
Game master extraordinaire. Almost any board game can be played with people as the game pieces, if you get truly imaginative. Or, you could invent a massive "board" game that's entirely your own, inspired by a favorite book, movie, or something that holds special meaning in your life.
For Girl Scouts, there doesn't appear to be a formal connection to the gaming community that tabletop gamers participate in it. Girl Scout leader Gary Astleford in San Diego, CA developed his own patch and program known as
Dungeon Scouts
:
Astleford has taken Dungeon Scouts from a simple Dungeons & Dragons game with his own troop to a patch program offered to Girl Scouts nationwide. Through the incredibly helpful web site that Astleford provides, troops can find a pre-made world, characters, and adventures (based on 5th edition) that honors the Girl Scouts and their ideals in the unique fantasy setting of Elustra. Troop leaders can even order their own patches to bestow upon their own Girl Scouts who complete the requirements.
The patch is unique to the San Diego and not currently listed on the
Girl Scout's Bad Explorer site
. It remains to be seen if the badge will be enjoy more widespread support among the Girl Scouts. It's quite different for the Boy Scouts.
[h=3]
Boy Scouts and Gaming
[/h]The Boy Scout Merit Badge Series features a
Game Design
badge. Although it looks these days like it's primarily focused on video game design, the Merit Badge Series booklet tells a different story. The Badge encompasses everything from programming to tabletop role-playing games. It references "Games with Miniatures" first:
Miniature games are played with small, detailed models of pieces and terrain. Originally, they were used to teach and experiment with military tactics and strategy. Miniature gaming as a hobby emerged in the early 20th century, in large part because the H.G. Wells book Little Wars, which set forth rules for playing with toy soldiers.
Role-playing games are curiously referred to as "Text-Based Role-Playing Games":
This game medium can be most easily described as interactive storytelling. A ruleset or system is used to define the gameplay, but the game's objectives may change during play. The end point of an RPG campaign -- a complete story arc -- is often flexible. Players take on the roles of distinct characters within a fictional setting and then take actions based on the capabilities of those characters. Typically, these capabilities increase over time, as the characters practice skills, acquire knowledge, or obtain equipment. This allows players to take on progressively more challenging game scenarios. The most well-known RPG is Dungeons and Dragons.
The glossary definition of "gamemaster" is an excellent summary too:
The organizer, official, and moderator of a text-based role-playing or miniature figure-based game. The GM defines and controls the setting and non-player characters. He or she sets the stage for players to play the campaign and reacts to the actions of players to advance the story of the campaign. A good GM keeps players interested, maintains game balance, has a good imagination, and thinks quickly as players act in unexpected ways. In electronic role-playing games, the software often acts as the GM.
There's good reason that the booklet sums up tabletop role-playing so well: Pete Fenlon and Alex Yeager of Mayfair Games were contributing writers.
A survey of how the two Scout programs are teaching kids about games is illustrative of the evolution of gendered play in gaming: The Girl Scouts has a series of disparate badge elements that collectively teach gaming, while the Boy Scouts has one badge that encompasses all gaming into one badge. Here's hoping that as both organizations continue to evolve, gaming takes its rightful place as a skill worth developing for kids of all ages.
Last edited: