Wizkid's new red dragon 'miniature' up for preorder and it's a biggun, both in size and price! For $400 you can order the red dragon
Balagos, the Flying Flame
. This model is over 18 inches tall, and has a wingspan of nearly 2 feet! The wings and tail are detachable.
The miniature is taller than
the Tiamat model released last year
, although the wingspan isn't quite as wide.
Balagos is a famous red dragon from the
Forgotten Realms
who believed he was destined to rule over all dragonkind.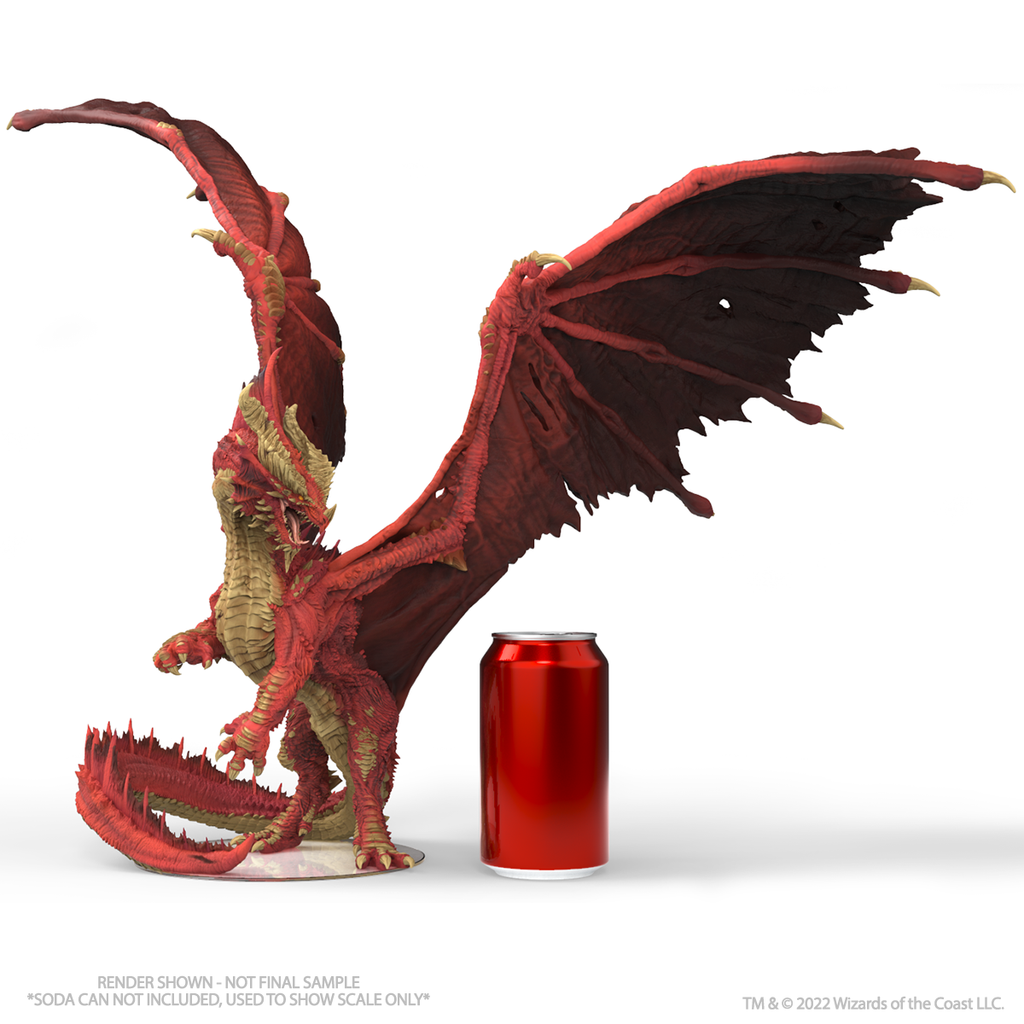 Standng over 18 inches tall to the top of his wings with a near 24 inch wingspan. Balagos, Ancient Red Dragon is an impressive piece to add to any collection or terrifying foe for your gaming table. Contents:1 x Gargantuan Figure- Balagos, Ancient Red Dragon* This item comes with detachable...
www.dndmini.com
Last edited by a moderator: