I've written a fair number of story-driven adventures, but I've also had fun with games where the focus is on good tactics and problem solving over characterization and narrative. Like, I can enjoy The Witcher 3 (highly character driven, with narrative quests and an overarching plot)
and
Dark Souls (challenge-driven, with exploration and environmental storytelling).
To give myself a change of pace in game design, I've got an idea for a megadungeon that I want to playtest with my friends and then maybe write up and publish. But when it comes to leveling and XP, I could go a couple ways.
Metroidvania vs Milestone?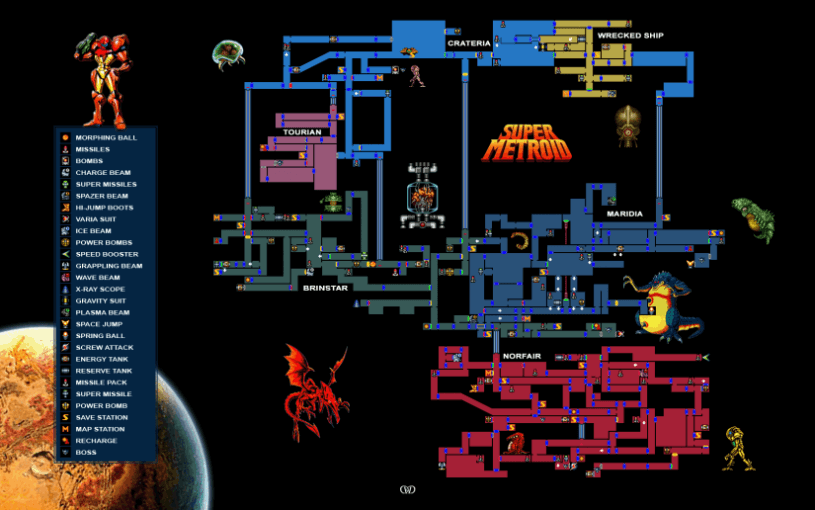 Not my map.
One of the appeals of Metroidvania style games is that you can explore and try different paths, and then you get new abilities that let you double back and unlock previously-unavailable areas. In D&D, it's a bit harder to
forcibly
gate off different areas, because players can be tenacious, but you can still have different 'levels' of a dungeon that are harder than the party is ready for. But if the PCs go that way, while they might get their butts kicked, I think it's fun if they can earn a good reward should they survive. So I don't want to just do milestone leveling (e.g., you beat level 1 of the dungeon, so you go up a level; you beat level 2 of the dungeon, so you go up another level), because I want it to be fine for the party to go 'out of order' and to make incremental progress in multiple places.
On the other than, the default rules of D&D kinda limit how 'mega' a dungeon can be. You might have seen where another poster did the math and found that if an adventuring party uses its resources at the expected rate, they can go from 1st to 20th level in 45 days.
Level Up (A5E) - How to reach 20th Level in 45 days — An analysis of "adventuring day" per character level
The Emerald Spire Style?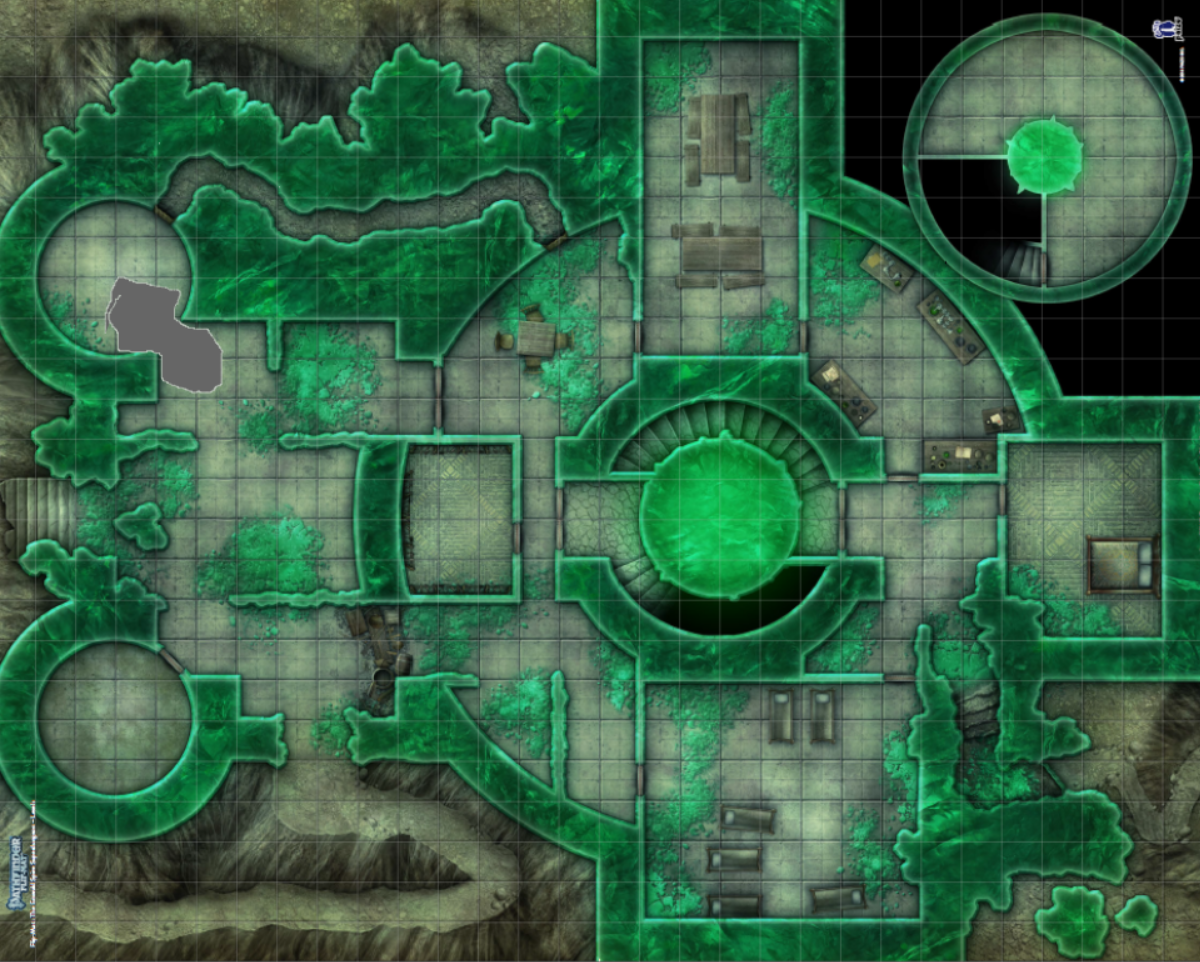 Much emerald. Very spire. Wow.
A few years ago I played a campaign that used Pathfinder's Emerald Spire 'Superdungeon'. Its design mentality, to my recollection, was that each level's map had to fit on a poster-sized sheet, and have enough XP to have the party go up a level. A different person wrote each level of the dungeon.
It was neat to have a bunch of dungeons with different themes, but I'm pretty sure we managed to see every room in the place, kill every monster, and get the 100% completion achievement unlocked trophy, plus hit 13th or 14th level, all in the span of a couple in-world months. It kept us busy for maybe 5 months of real-world play time, and I certainly had fun, but nothing in it especially stuck with me (other than an abiding hatred of how Pathfinder 1e handles 'precision damage' characters like swashbucklers, making them pretty moot against undead, elementals, swarms, oozes, constructs, and probably other stuff I'm forgetting; but I digress!).
Is a dungeon that you can potentially beat 100% sufficiently 'mega'? Is it just a 'superdungeon'? Is that good enough?
Or should I go for a bigger scale, and just tamp down on the XP value of encounters? Have more enemies than you can possibly actually defeat, but perhaps have 'keystone' boss fights that, once you win, causes an area to clear out?
I know megadungeons aren't for everyone, but for those of you who might be interested, how big would you want a published one to be? Do you want a megadungeon where you can wipe out the last boss monster right as you ding to 20th level? Do you want something more like a city that's bigger than you can possibly tackle, for you as GM or player to use as a backdrop for your own stories? Do you want a tightly-scripted adventure where, oh no, the BBEG is your long-lost twin cousin?!