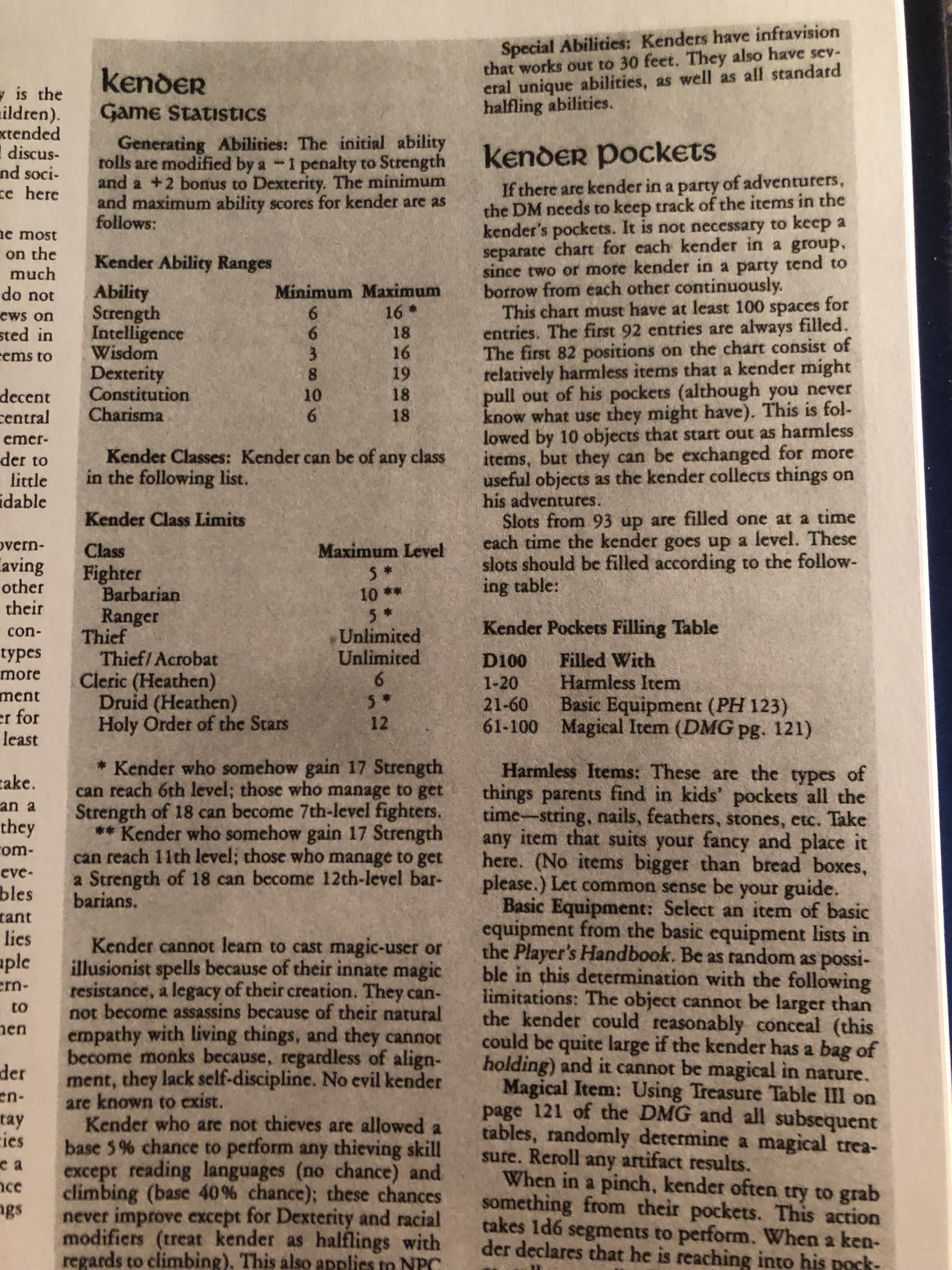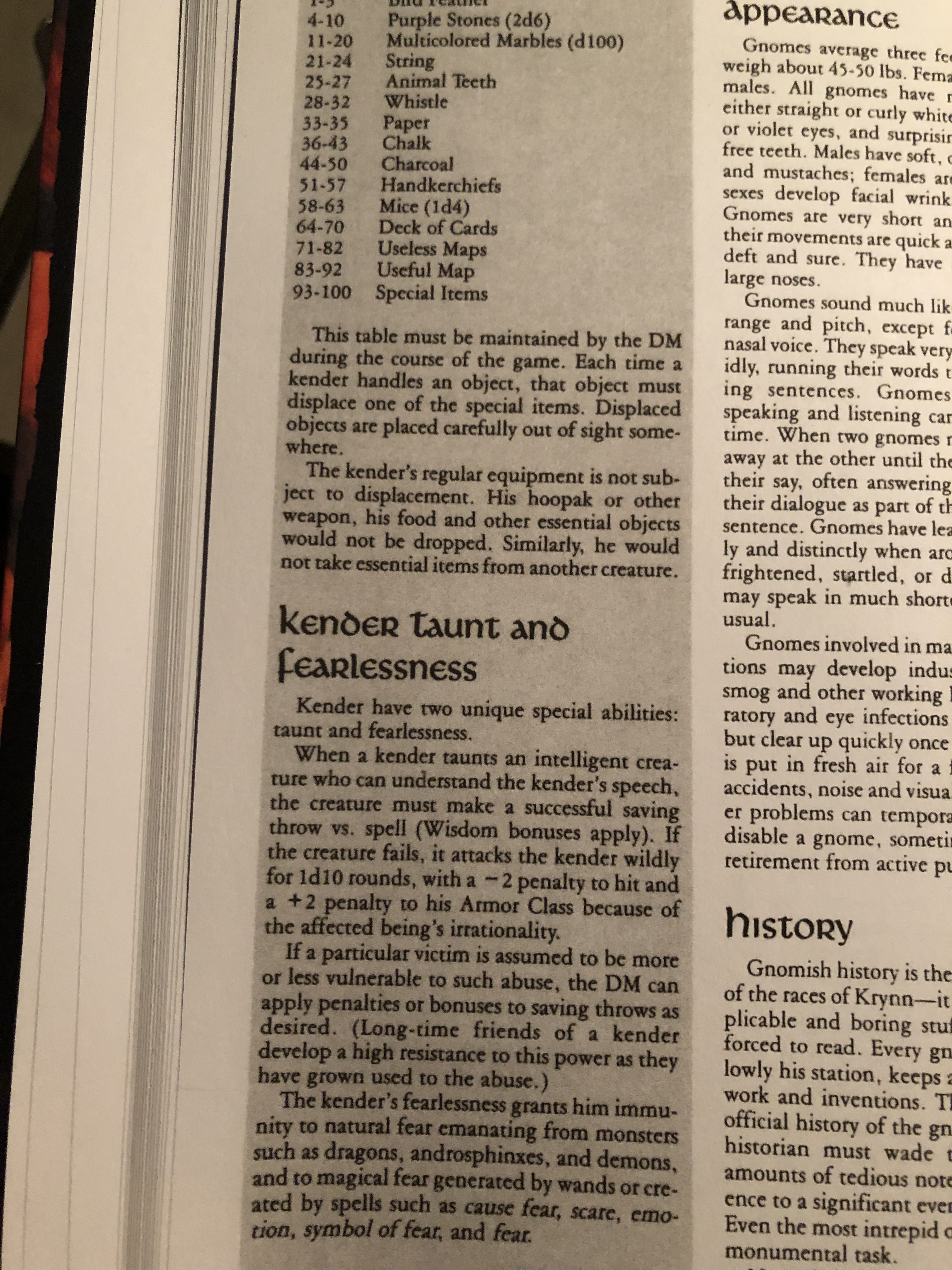 Here is the stat block for playing a Kender in AD&D. You will notice that no where in it does it say the player must steal from his party members. In fact it doesn't say you have to steal at all.
Soke things are found in their pouches but the mechanics makes it random. There is no "I steal from the fighter. I steal from the shopkeeper. "I still from etc etc"
People who have an issue with the way Kender are played due to some bad apple they played with is because that player was already an awful player. Someone who wanted to cause grief.
Or you simply read what others have complained about and joined in without any actual research.
If you genuinely don't like them as they are presented in the books and lore, awesome. Though the new Kender seem to keep the "misunderstood thieves" reputation but for some reason it's all magic now. So I guess that really doesn't change for you.