Pirvinia von Lichenstein, Human Female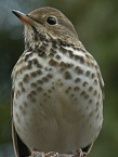 Pirvinia's spell completed and she summoned forth a small earth elemental behind the goblins near the entrance of the lair so they would have to divide their attention be more vulnerable. The elemental attacked the wounded goblin and smashed him to the ground.
Still maintaining her invisibility, she moved deeper into the lair.
[sblock=Actions/OOC]Finish casting Summon Monster II (
Small Earth Elemental
)
Earth Elemental (6/7 rnds, AC 17, HP 13)
Attack hit Grunt 1 for 10 dmg.
Current Map
[/sblock][sblock=Mini-stats]
Privinia von Lichenstein

Initiative:
+8,
Perception:
+8 (10 with Mazi)
AC:
14 (18 w/ Mage Armor) (Touch 13, Flat-footed 12)->
18 with Mage Armor
HP:
44
Current:
44
CMD:
14,
Fort:
+4,
Ref:
+4,
Will:
+6 (Add +1 to Saves with Resistance)
Conditions in Effect:
Eschew Materials, PBS, Precise Shot, Ring of Sustenance, Mage Armor
Weapon in Hand:
Alchemical Flask
Spells Remaining:
1st Level: 6/8, 2nd Level: 7/7, 3rd Level 5/5
Mazi

Initiative:
+2
Senses:
low-light vision, darkvision;
Perception:
+15
AC:
20 (Touch 16, flat-footed 18)
-> 24 with Mage Armor
HP:
22
Current:
22
Fort:
+0,
Ref:
+4,
Will:
+7
Conditions in effect:
Improved Evasion, Empathic Link, Mage Armor
Weapon in Hand:
Bite [Att: +9, dmg: 1d2-5(1 non-lethal)]
Combat Trained Light Horse
Initiative:
+2
Senses:
low-light vision, Scent;
Perception:
+6
AC:
13 (Touch 9, flat-footed 13)
HP:
15
Current:
15
Fort:
+6,
Ref:
+5,
Will:
+1
Conditions in effect:
War-trained, 50ft movement
Weapon in Hand:
2 Hooves [Att: +3, dmg: 1d4+3][/sblock]