Back in the heady days after the Open Gaming License was launched 20 years ago, and third-party D&D stuff had become a big thing,
NeMoren's Vault
was one of the first adventures I ran. Published by Fiery Dragon Productions, and illustrated by - amongst others - my friend Claudio Pozas (who can't remember his EN World login), this one is one of those stored memories for me. It opens with the adventurers being read a will.
Now, they've re-released it. The
20th Anniversary Edition
is available on DTRPG for $7.99.
NeMoren's Vault 20th Anniversary Edition (5E) - "I have kept a dark secret during my lifetime - A secret I will take to my grave!" Baron Paytro NeMoren had left his da
www.drivethrurpg.com
Baron Paytro NeMoren had left his dark past sealed for decades in the family's underground vault. Now, three years after his death, a group of inheritors have gathered according to his final wishes. At long last, the seal will be broken and the secrets of the vault revealed.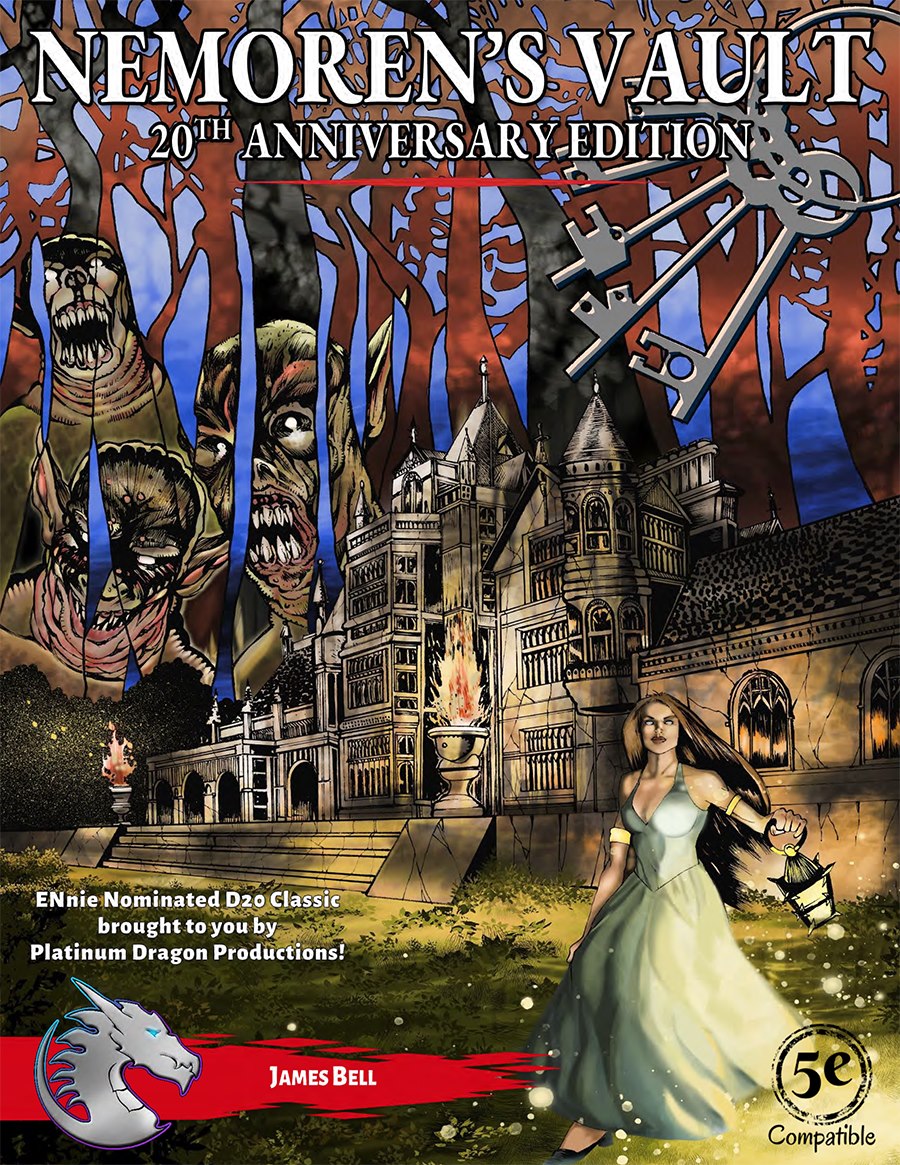 Fiery Dragon James Bell says "One of the first decisions we made when talking about the 20th Anniversary version of
NeMoren's Vault
was that we weren't looking to have a re-do and use it as a way to launch a new RPG company. Instead, we were looking back on all the work we had done and all the fun we had, and wanted to celebrate those years and the accomplishments we had during that decade. We weren't looking for a massive re-write or a complete overhaul of the adventure – we just wanted to update it, polish it up a bit, and make it available again as a celebration of those amazing early days of the Open Game License."