Last week I interviewed the founder of the online role-playing game character platform
NeverEnding
,
Jamie Van Doren
. But how does it work in practice?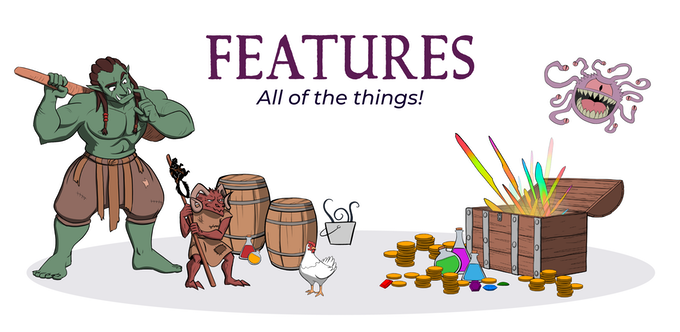 NeverEnding has been funded by
two
Kickstarters
to launch an online platform that provides customizable character art and NPC generators that can be used in your games and also in web comics (with the Scene Builder) and even animation (with the Story Animator). It's currently in Beta, so my review takes that into account.
Character Builder​
The character builder is a customizable platform to create the appearance of your character. There are a variety of stout and thin body types for male and female bodies, all of which can be scaled up or down in size to reflect dwarves, halflings, and gnomes. Currently, there are eight main categories: pose, head, skin (scaled or hairy), accessories (wings, tails, horns), hair, eyes, ears, and facial features. Each of these include subcategories that let you drill down to customize a character's nose, lips, etc.
The equip section is similar, with head coverings, torso, arms, legs, belt, boots, equipment, and companions. Poses aren't yet implemented. Stage is the background your character stands on or is behind them, and can look like a miniature or feature a full landscape. Once the character is created, you download them, create a virtual token for them, or append a character bio.
The artwork is intentionally cartoony, with one main color and up to two accent colors. I made my wife's character, Allumer, our shadow sorcerer who has a penchant for fire spells. It's clear that this art is eventually meant to be animated. More on that later.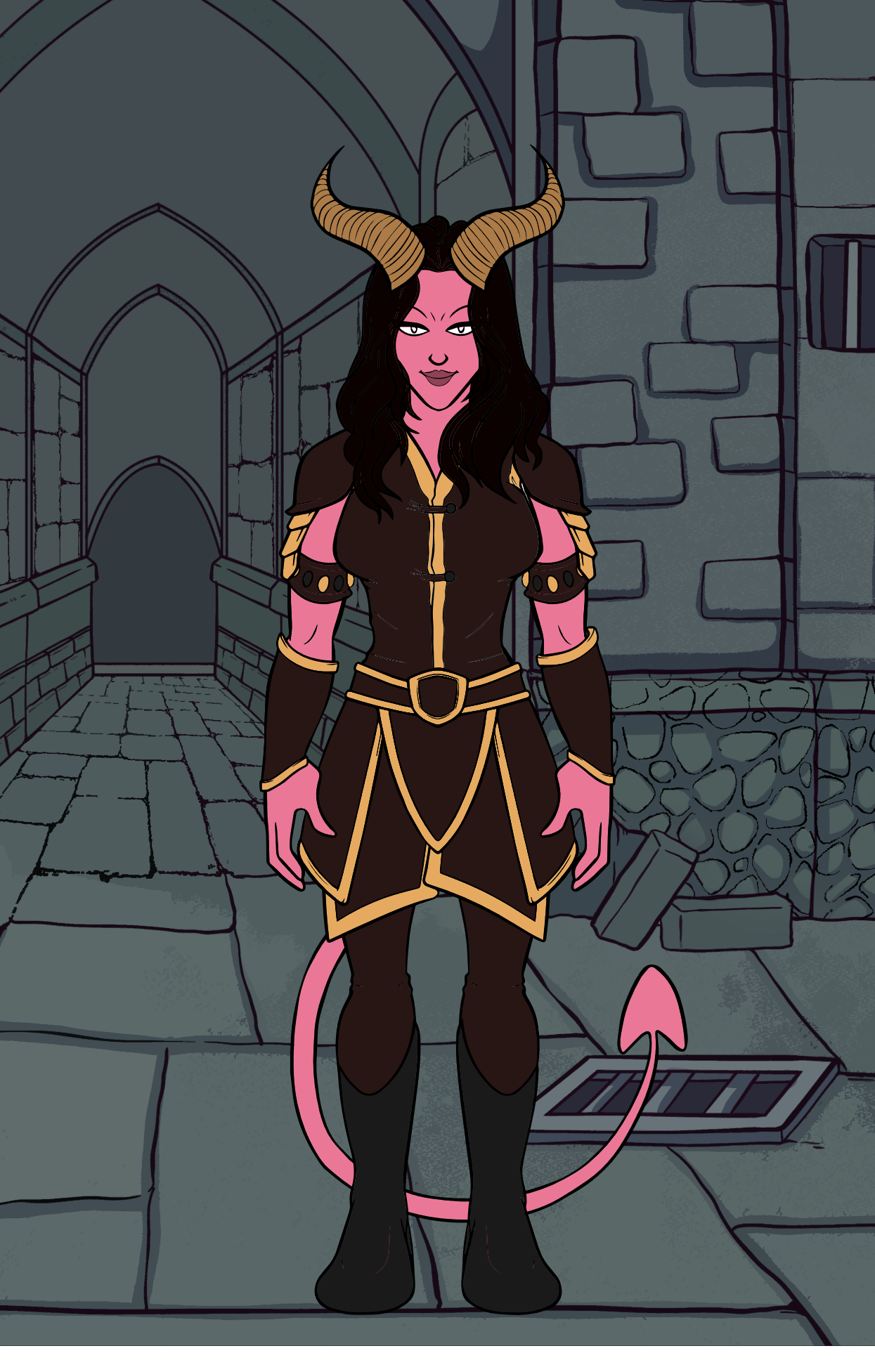 NPC Generator​
The NPC Generator is where things get interesting. You can pick an origin (human, dwarf, elf, halfling, and gnome), class (bandit, clergy, commoner, farmer, guard, merchant, noble, tavern keeper, and tavern server), color theme, gender (including non-binary), and alignment. All of these can be chosen randomly.
The tool then randomizes both the character's appearance using the aforementioned Character Builder as well as their traits to match. Once nice feature is you can add your own notes and also lock parts of the randomly generated personality to keep while randomizing other aspects (up to four). You can create characters in both token and portrait format.
Profile​
All of these components can be used as part of your profile in the system itself. So the Character Builder acts as an avatar generator too, and you can set your status (looking for a group), visibility, backstory, and proficiencies when looking for other games, as well as your profile and picture.
Character Library​
All of these elements are stored in the Character Library, divided up into characters, tokens, and NPCs. From here, you can edit or duplicate a character, update their bio, add tags, set the character as your avatar, or download the picture (and of course, delete it if needed).
Speaking of character bios, this feature includes the character's age, height, weight, eye and hair color, occupation, special skills, quote, personality, bio, driving goal, quirk, important relationships, important items, and other info. You can download the bio is a PDF in two different themes.
Community​
The Community tab lets you see what everyone else is doing, both from a profile and character perspective. If you make your character public, they could be used by other gamers in their games.

To Come​
There are tabs for Collections, Upgrades, and Archives, which are all currently locked because they're under development. And of course, there's your support tiers. There's currently a discount at $1/month (normally $5/month) at the Hireling level that allows over 100 character creation options, 50 pieces of equipment, unlimited ability to create and share characters, make tokens or 2D miniatures, and add backgrounds. The $9/year tab (normally $60/year) at the Hero level unlocks everything else, including many of the features in the Character Builder.
NeverEnding's potential is massive, but given that it's still in Beta it has a ways to go. The Character Builder alone is worth it for generating pictures and profiles on the fly, particularly unique characters who have wings and horns that you can't easily find online. The NPC Generator can quickly generate lots of characters that are system agnostic, but you'll need to play with it a bit because it's almost TOO random when it comes the NPC appearance (the diversity of appearance is massive). Everything else will become more useful as NeverEnding progresses--of particular interest to me is the animation feature, but right now the platform is still investing in the Character Builder with new options routinely added.
If you're a game master who needs a quick character generator, at $1/month or even $9/year, this is hard to beat. Players who have unique characters will definitely enjoy the Character Builder. But for streamers and folks who plan to animate their characters, it's the Scene Builder and Story Animator features that will really be a game changer, to come in the second half of 2021.
Last edited: