Andrews McMeel Publishing has
released a D&D 5E setting
based on the world of Peter Pan.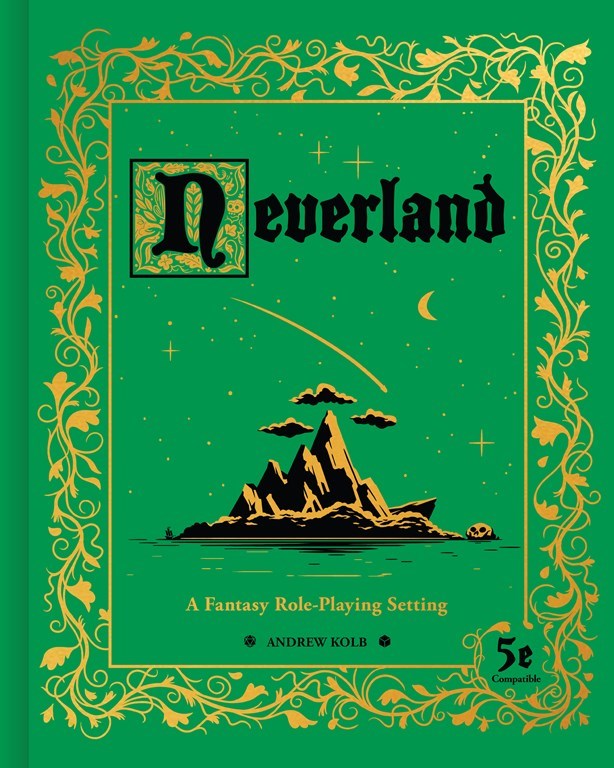 "Created by award-winning designer Andrew Kolb, endless escapades unfold – with a fascinating and mysterious cast featuring Mermaids, Crocodiles, Pirates and Fairies, but also Giants, Gnomes, and a Great White Bird. The book is a feature-length hex crawl campaign, intended for sandbox exploration. Adapted from the tales of Peter Pan and tailored for an older audience, each hex is self-contained, brimming with lore from Peter Pan and the Darlings' escapades."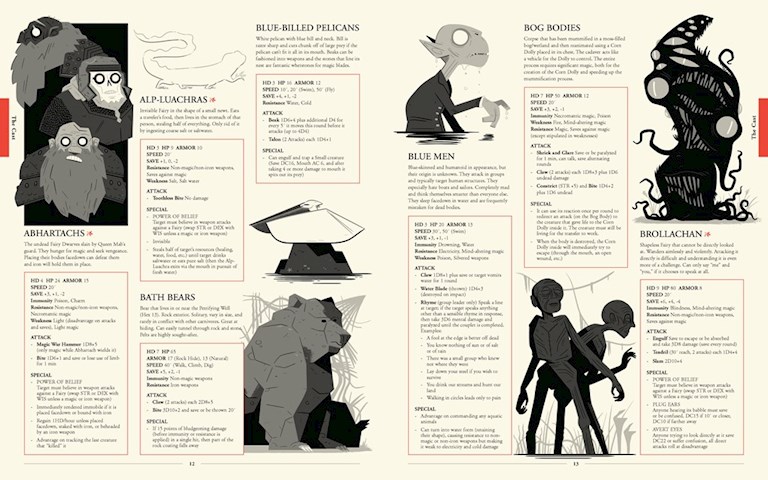 I'm not sure how Peter Pan's stats compare to those in
Mythological Figures & Maleficent Monsters
! Anyway, you can buy it now for $24.99.